'The Blacklist':1 Main Actor Had a Small But Memorable Role in 'Mean Girls'
Actor Diego Klattenhoff is known for playing gritty and nuanced characters. He got his big break playing Mike Faber on the Showtime thriller Homeland. For seven seasons, he's been starring in the hit series The Blacklist as FBI agent Donald Ressler, who works with Raymond Reddington (James Spader) and Elizabeth Keen (Megan Boone) to capture the …
Actor Diego Klattenhoff is known for playing gritty and nuanced characters. He got his big break playing Mike Faber on the Showtime thriller Homeland. For seven seasons, he's been starring in the hit series The Blacklist as FBI agent Donald Ressler, who works with Raymond Reddington (James Spader) and Elizabeth Keen (Megan Boone) to capture the world's most dangerous fugitive criminals. You might also recognize Klattenhoff from the teen comedy Mean Girls. While it was a minor role, he was definitely a memorable character.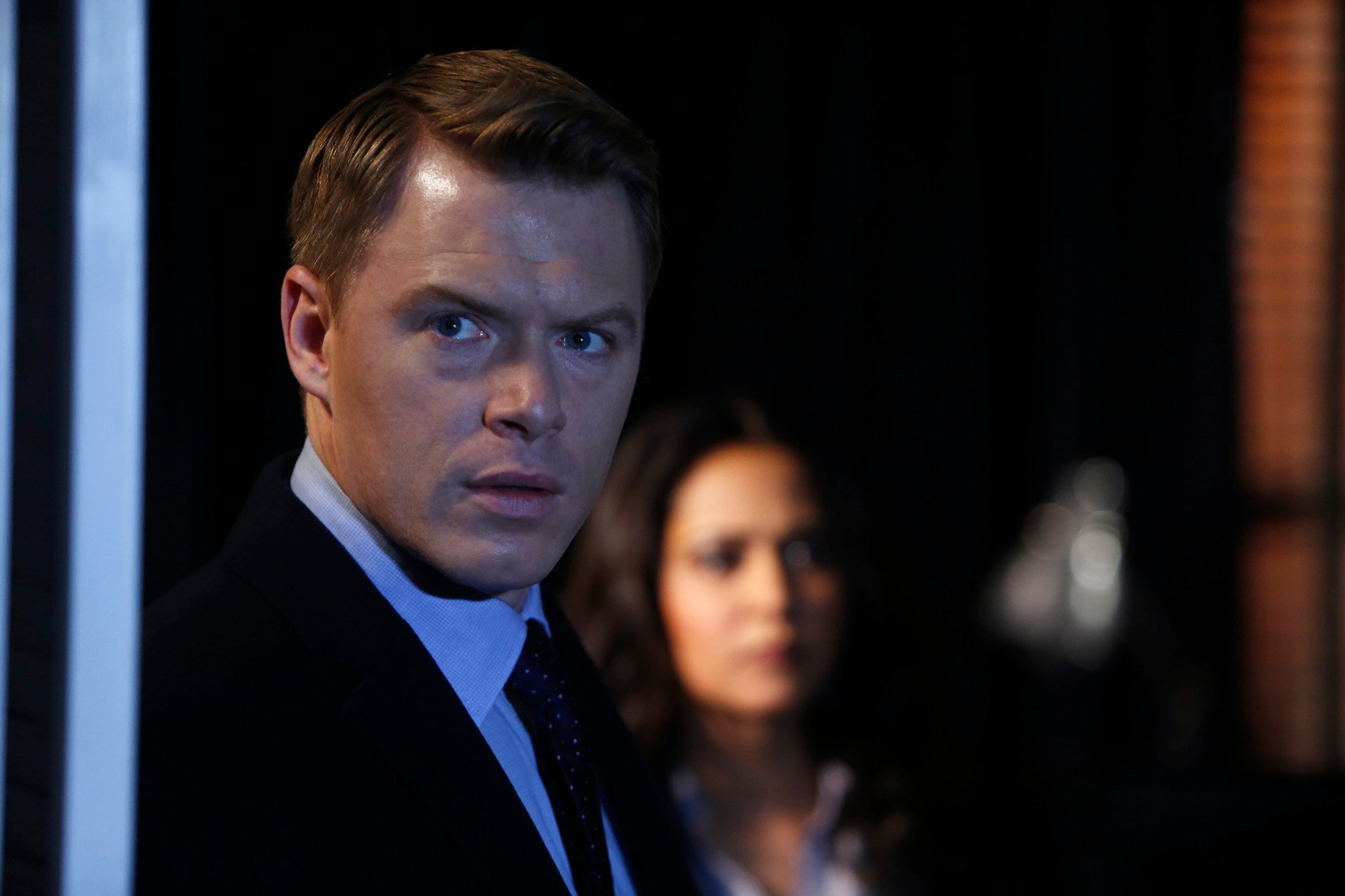 Who is Diego Klattenhoff?
Klattenhoff was born and raised in Nova Scotia. He moved to Toronto to pursue acting at the age of 19, where he worked as a bartender while taking theater classes, studying under some of Canada's most well-known acting coaches. In the early 2000s, he started his career with a few small parts in short-lived TV shows like Doc, Wildcard, and Mutant X, according to IMDb. He also appeared in some made for TV movies and short films before landing his first notable role in the hit movie Mean Girls in 2003. Klattenhoff prefers to keep his personal life private, but we know he currently lives with his wife in New York City. 
Who did Klattenhoff play in 'Mean Girls'? 
Following its 2004 release, Mean Girls became an instant pop culture phenomenon. It was Klattenhoff's feature film debut (Amanda Seyfried's, too). He played Shane Oman, a football stud and member of the varsity jock clique at North Shore High School. Shane starts secretly dating Regina George (Rachel McAdams), while she's still with fellow football star, Aaron Samuels (Jonathan Bennett).
While he wasn't one of the main characters, Shane was definitely a notable one. In one unforgettable scene, Shane and Regina nearly get caught hooking up in the projection room above the auditorium. He's also the one who reveals the truth about Regina's Kälteen bars, explaining that his coach gave the bars to the team when they wanted to move up a weight class. And who can forget his adorable excitement when he's named Spring Fling King at the end of the movie? 
On the 15th anniversary of Mean Girls, Klattenhoff spoke to Cosmopolitan about what it was like to play Shane saying, "It was tons of fun. I didn't grow up that way. There was no captain of the football team – there was a hockey team, but I definitely wasn't in it – I wasn't the guy in the projection room making out with the hottest girl in school. I watched American movies with all these archetypes and had help from my acting coach because it wasn't that where I grew up."
What did Klattenhoff do after 'Mean Girls'? 
Klattenhoff followed up the success of Mean Girls with a string of appearances on the small screen, including Smallville, 24, Men in Trees, and Mercy. He also had roles in films like Lucky Number Slevin and Pacific Rim. But his big break came in 2011 when he joined the cast of Showtime's critically acclaimed series, Homeland. Klattenhoff played Mike Faber, a major in the U.S. Marines, whose best friend, Brody, returns home after disappearing in Iraq eight years earlier. With the huge popularity of Homeland, life changed pretty significantly for Klattenhoff, revealing to Parade Magazine:
"People didn't stop me before for a guest spot that I did on Smallville. Nothing against Smallville, but people didn't freak out in traffic to tell me they love my show. It's cool being in a New York restaurant full of hipsters and New York people. Michael Ceraand Jude Law are there, and you don't expect anything. And then the waiter turns suddenly and says, 'I love your show man, from one actor to another, I have to say, I love it.' And meeting people you admire who are fans of your show. It's pretty surreal." 
After three seasons on Homeland, Klattenhoff took on the role of FBI Field Agent Donald Ressler on The Blacklist in 2013. 
"I couldn't be happier. It was exactly what I wanted coming off of Homeland. It's been great and really fun. There's a killer cast on there and a lot of physical activity. You're running around getting shot at and beating people up, so what's not to love?" He told Hello! in 2014.
The Blacklist was renewed for its eighth season in February 2020.