'The Blended Bunch': How Old Are All the Shemwell Kids?
The Shemwells aren't your ordinary large family. Not only do the stars of TLC's new series The Blended Bunch — which premieres Tuesday, March 16 — have 11 children, but they also have something in common with a famous TV family.
"We're kind of like the modern-day Brady Bunch," Utah mom Erica Shemwell explained in a teaser for the show (via Twitter). "Except we have no Alice," dad Spencer Shemwell clarified. 
Erica and Spencer were both widowers who met in an online grief support group. At first, they were just friends, but eventually they began a relationship. Just 13 months after they met, Spencer and Erica decided to get married, combining their two families into one large one. Now, they have almost a dozen children, ranging in age from toddlers to tweens. 
Spencer Shemwell has four kids 
Spencer and his first wife Aimee, who died in a car accident, had four children (three boys and one girl). 
Bexley, age 4
Avery, age 6
Harper, age 8
Brayden, age 12
Spencer and Aimee's youngest child was just 18 months old when his mother died, according to the family's blog. The couple was expecting their fifth child at the time of Aimee's accident in 2017.
Erica Shemwell has seven kids  
Erica Shemwell was previously married to Tony. Before his death from brain cancer, they had seven children (four girls and three boys).
Caleb, age 3
Amelia, age 5
Tanner, age 6
Sophie, age 8
Lily, age 9
Emma, age 10
Landon, age 12 
Erica's youngest son, Caleb, was born three months after his father died, while Amelia was born on his last birthday before his death, she shared on the family's blog. 
The Shemwells adjust to life as a new family in 'The Blended Bunch' 
In The Blended Bunch, viewers will see Erica and Spencer deal with parenting challenges ranging from potty training the youngest to sibling rivalries. They'll have to handle issues specific to being a blended family, such as adoption and step-sibling conflicts, as well as those familiar to all parents, like dinnertime chaos and enforcing bedtimes.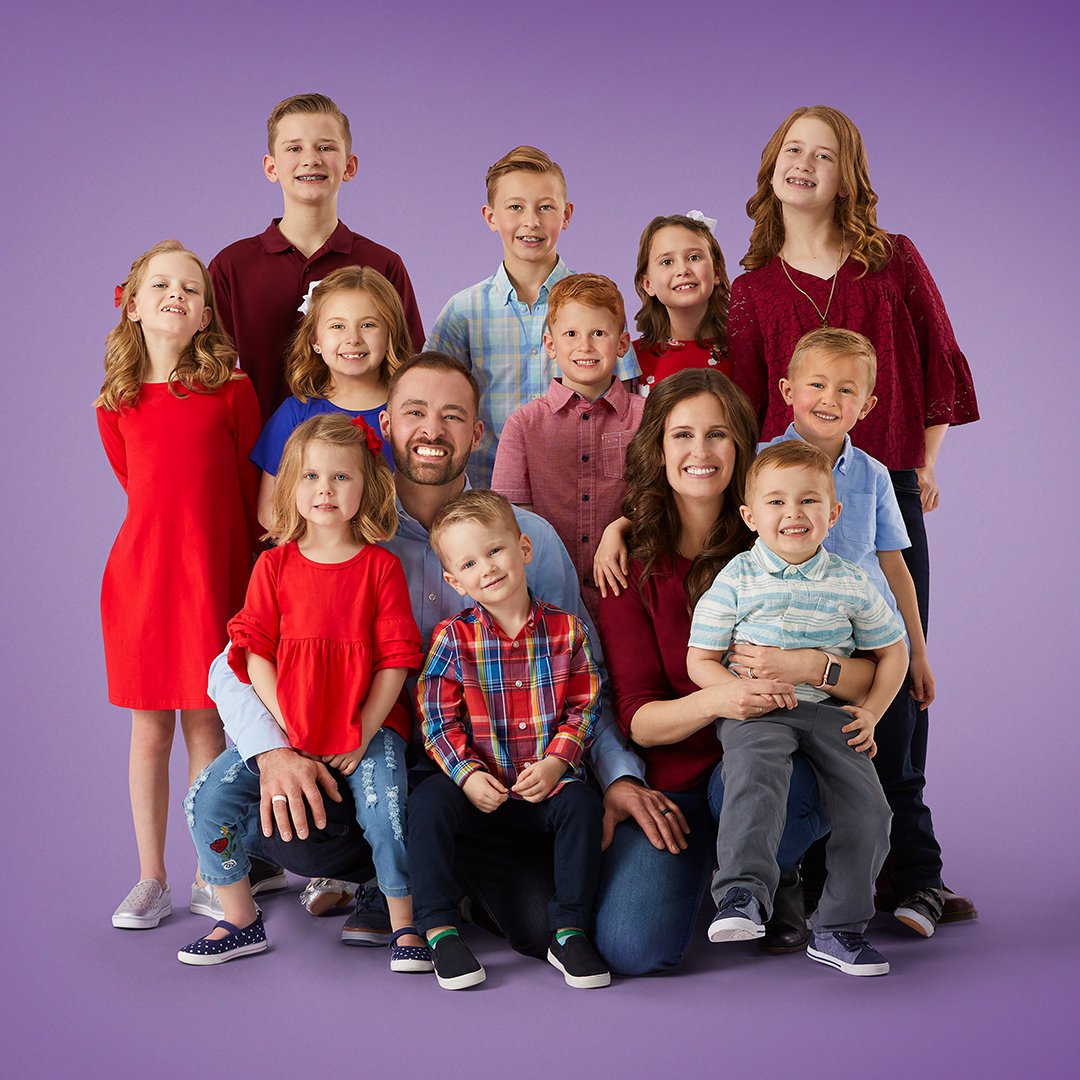 Erica and Spencer also have their own obstacles to overcome. "Sometimes, I really just wonder if there are moments that Spencer wishes Aimee was here instead of me," Erica said in a clip shared with People. But overall, the message is one of love and hope. 
"We feel blessed to have this opportunity to share our story of heartache, healing, love, resiliency, failures, and successes with the world," Erica shared in a blog post. "Our show will feature real problems we experience as a family and as individuals and will discuss how we learn to overcome and work through hard things … We are not a perfect family, and are still figuring things out, and will continue to face challenges in our future. But we hope that by sharing our story you will feel connection, validation, healing, gratitude, love, belonging, and above all, continual hope in your life."
The Blended Bunch premieres Tuesday, March 16 at 9 p.m. ET on TLC. 
Check out Showbiz Cheat Sheet on Facebook!