'The Blended Bunch': Some Viewers Worry Erica and Spencer Shemwell Are Moving Too Fast
Meet The Blended Bunch. TLC's latest show about an extra-large family premiered on March 16, and viewers already have serious opinions about Erica and Spencer Shemwell and their blended family of 11 kids. Some worry that Erica and Spencer — who were both widowed before they married each other — are rushing things that their kids might not be ready for all the change in their lives. 
Who are Erica and Spencer Shemwell? 
RELATED: 'The Blended Bunch': TLC's Newest Family Is a Real-Life Brady Bunch
Erica and Spencer are a Utah couple who have been married for about a year and a half. The pair met in an online grief support group after their previous spouses died. (Erica's first husband Tony had cancer, while Spencer's wife Aimee died in a car accident.) While they started out as friends, things moved fast after Spencer and his four kids moved from Virginia to Utah. They got engaged just one week after sharing their first kiss. Six weeks later, they said "I do."
"Everybody thought we were crazy," Erica admitted in The Blended Bunch's first episode.
Spencer had four kids and Erica had seven kids. That meant that the Shemwells were suddenly a family of 13, with all the challenges that entails. 
TLC viewers react to 'The Blended Bunch'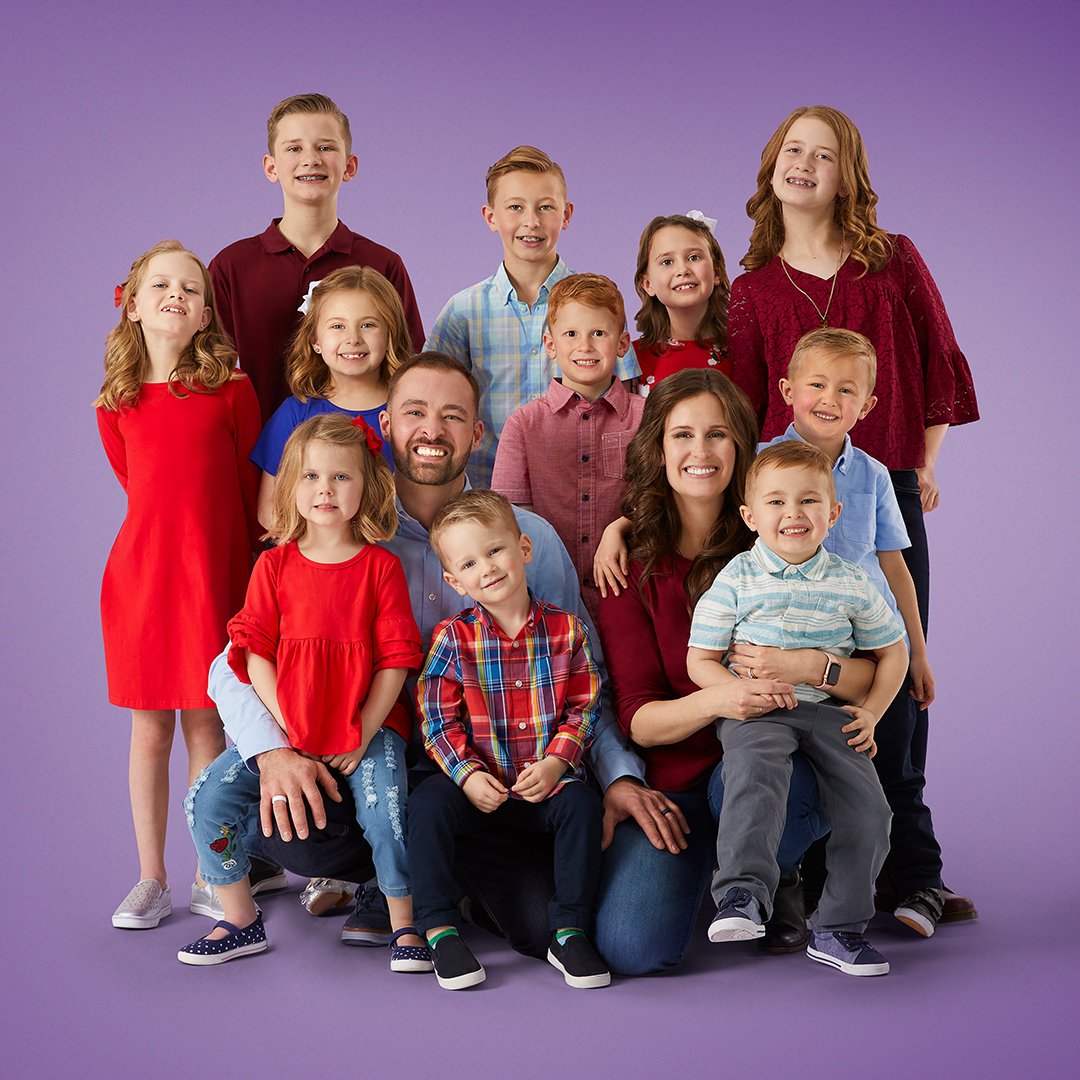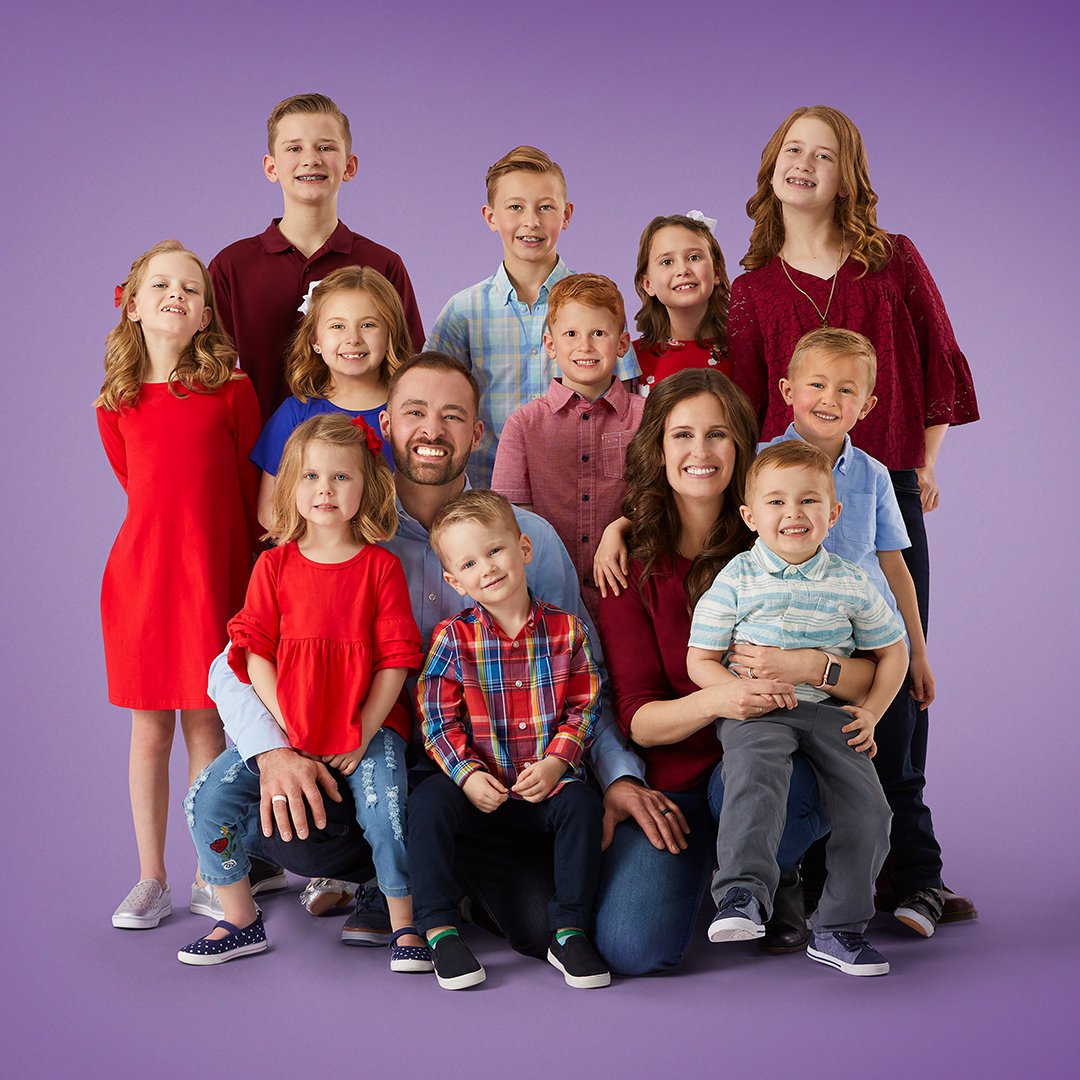 TLC viewers seemed to have a mixed reaction to The Blended Bunch, based on comments shared on social media. On Instagram, several people worried that the kids were dealing with too much change too fast, especially after Erica and Spencer announced their plans to formally adopt their spouse's kids (and to change the last name of Erica's children). 
"This is a lot to change for the kids. These kids need therapy to work through their feelings instead of being thrown into a new situation. The adoption is not going to go well," one person commented.
Others wondered if the kids were getting therapy to deal with the loss of a parent, noting that their grief "still seems very fresh." (In one scene, one of Erica's younger sons crawls into bed with a picture of his late father.)
Several people singled out Erica's parents for criticism, especially after they told Spencer's youngest son, Bexley, to call them by their first names rather than grandma and grandpa. A few criticized Erica's older brother Quinn, who expressed his reservations about the adoption plan. 
However, some viewers had a more positive reaction to The Blended Bunch. Several called the show heartbreaking, while others said it reflected their own experience of being in a blended family. 
Erica Shemwell admits she's sometimes overwhelmed 
The Shemwells clearly have a complicated family situation. For mom Erica, the stress can sometimes be too much. In a preview for the next episode of The Blended Bunch, she confesses to her brother that she worries she isn't always meeting the kids emotional needs and that anytime someone in the family is upset, she feels like it is her fault. 
"There's actually certain episodes I have where I physically get really, really worked up. I can't catch my breath," she says. In a separate interview, Quinn wonders why his brother-in-law is seemingly oblivious to his wife's panic attacks.
"I don't want [Spencer] to look at me and realize I'm not the person he thought I was," Erica says. "And then to wish that Aimee was here instead." 
The Blended Bunch airs Tuesday, March 23 at 9 p.m. ET on TLC.
Check out Showbiz Cheat Sheet on Facebook!