'The Bold and the Beautiful' Fans Are Already Sick of Sheila Carter
The Bold and the Beautiful is one of the all-time great TV soap operas, first airing in 1987. With few pauses, the show has been in continuous syndication ever since, regularly introducing new characters and situations that keep fans riveted.
Fans of The Bold and the Beautiful love to sound off about their favorite characters, and aren't shy about taking to social media to discuss the personalities they feel bring the storyline down. Recently, some viewers took to Twitter to rant about a longtime villain Sheila Carter, who recently returned to The Bold and the Beautiful to wreak havoc. 
Fans of 'The Bold and the Beautiful' are already sick of Sheila Carter's drama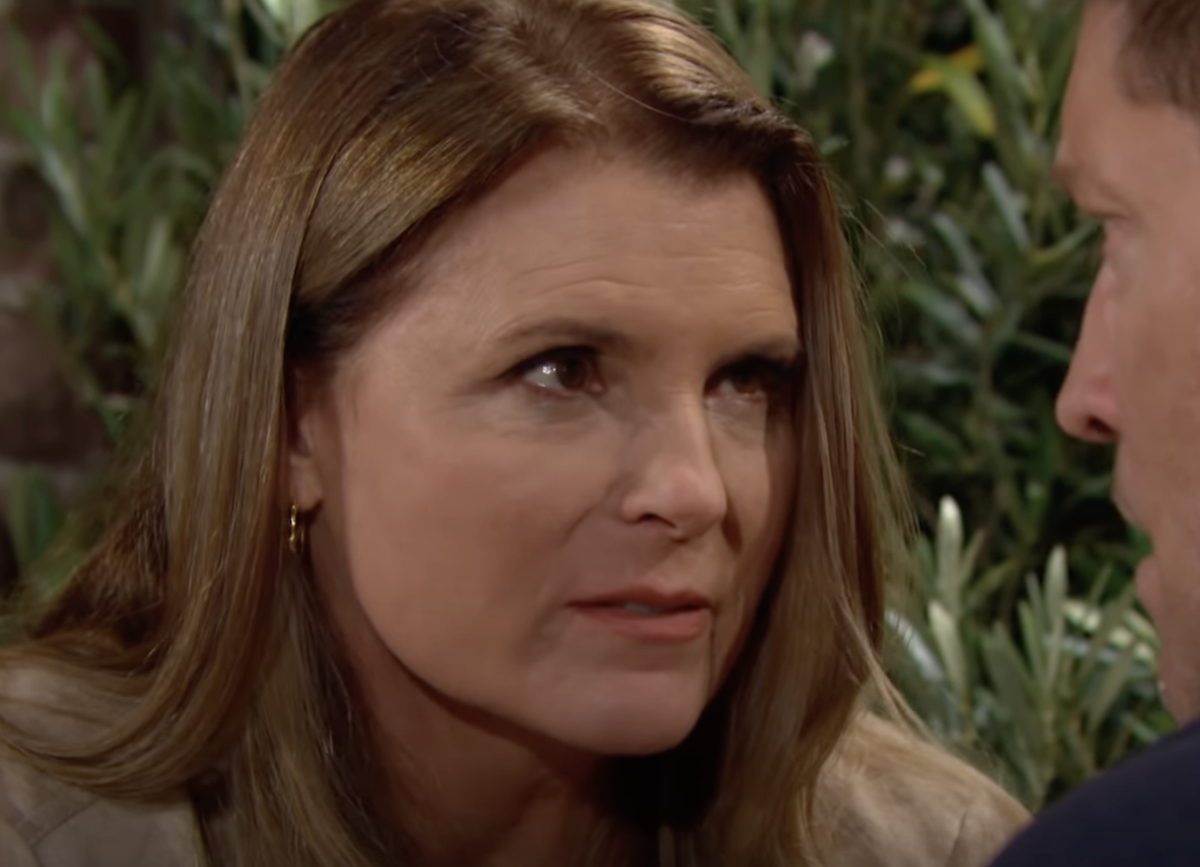 Sheila Carter is a character on The Bold and the Beautiful who was introduced early on in the series. She made her first appearance on the soap in 1990. Played by Kimberlin Brown, Carter has a long-running conflict with members of the Forrester family and their associates. Most notably, she's feuded with Lauren Fenmore.
In 2018, Carter departed the series, only to recently make a big return in August 2021. Unfortunately, fans aren't so excited about her return to The Bold and the Beautiful. Recently, some fans took to Twitter to post their thoughts on her latest appearance.
One fan tweeted, "Let's not drag this on forever with Sheila." Another fan on Twitter said, "I'm already tired of Sheila." Several other Twitter users agreed in the comments, claiming that her storyline is boring. They believe the character of Carter isn't exciting enough to maintain momentum. 
What drama has Sheila brought to 'The Bold and the Beautiful' so far?
Certainly, Carter has already stirred up some trouble on The Bold and the Beautiful. Notably, she returned to the show and immediately started shaking things up between Finn and Steffy. Carter even revealed to Finn that she is his biological mother. While Finn is excited, many others in the couple's circle are suspicious of her motives. 
Finn's father, Jack, pushed Carter to leave town in order to keep her away from the couple and their baby, Hayes. However, during this confrontation, another bombshell was dropped. Viewers learn Finn is the product of an illicit relationship between Carter and Jack.
Sheila isn't averse to using this information to get what she wants. And what she wants seems to be more access to her grandson, Hayes. 
What's next for Sheila Carter?
With Sheila Carter officially a part of the Forrester family by blood, it seems like one of daytime TV's biggest villains is here to stay for a while. As Kimberlin Brown, the actress who portrays Sheila, revealed in an August interview with TV Insider, there's some "great stuff coming up" for Sheila:
"All Sheila ever wanted to do was to be a part of Eric's life and be a part of the Forrester dynasty. Clearly, she wasn't able to do this on her own. Now, she has a grandson [Hayes] that is related to the Forresters. And there's absolutely nothing that the Forresters can do to change the fact that her blood is running through that baby's veins."
For now, with no end date set for her newest tenure on The Bold and the Beautiful, viewers will see Sheila every week. Showrunners will need to really pump up the action in order to keep Sheila's storyline interesting for fans.