'The Bold and the Beautiful' Fans Can't Get Enough of Heather Tom
It's hard to imagine daytime TV without The Bold and the Beautiful. This Emmy-winning soap opera has been recently renewed for two seasons, which will make seasons 34 and 35 for the show. The daytime soap, which is one of only 4 left on TV, follows the wealthy Forrester family in Los Angeles and their …
It's hard to imagine daytime TV without The Bold and the Beautiful. This Emmy-winning soap opera has been recently renewed for two seasons, which will make seasons 34 and 35 for the show.
The daytime soap, which is one of only 4 left on TV, follows the wealthy Forrester family in Los Angeles and their exaggerated drama, murder plots, and rivalries with other families, which is the basic premise of any good soap opera. Part of what makes fans so loyal to The Bold and the Beautiful is the amount which they love the actors that are cast in it – and Heather Tom is no exception.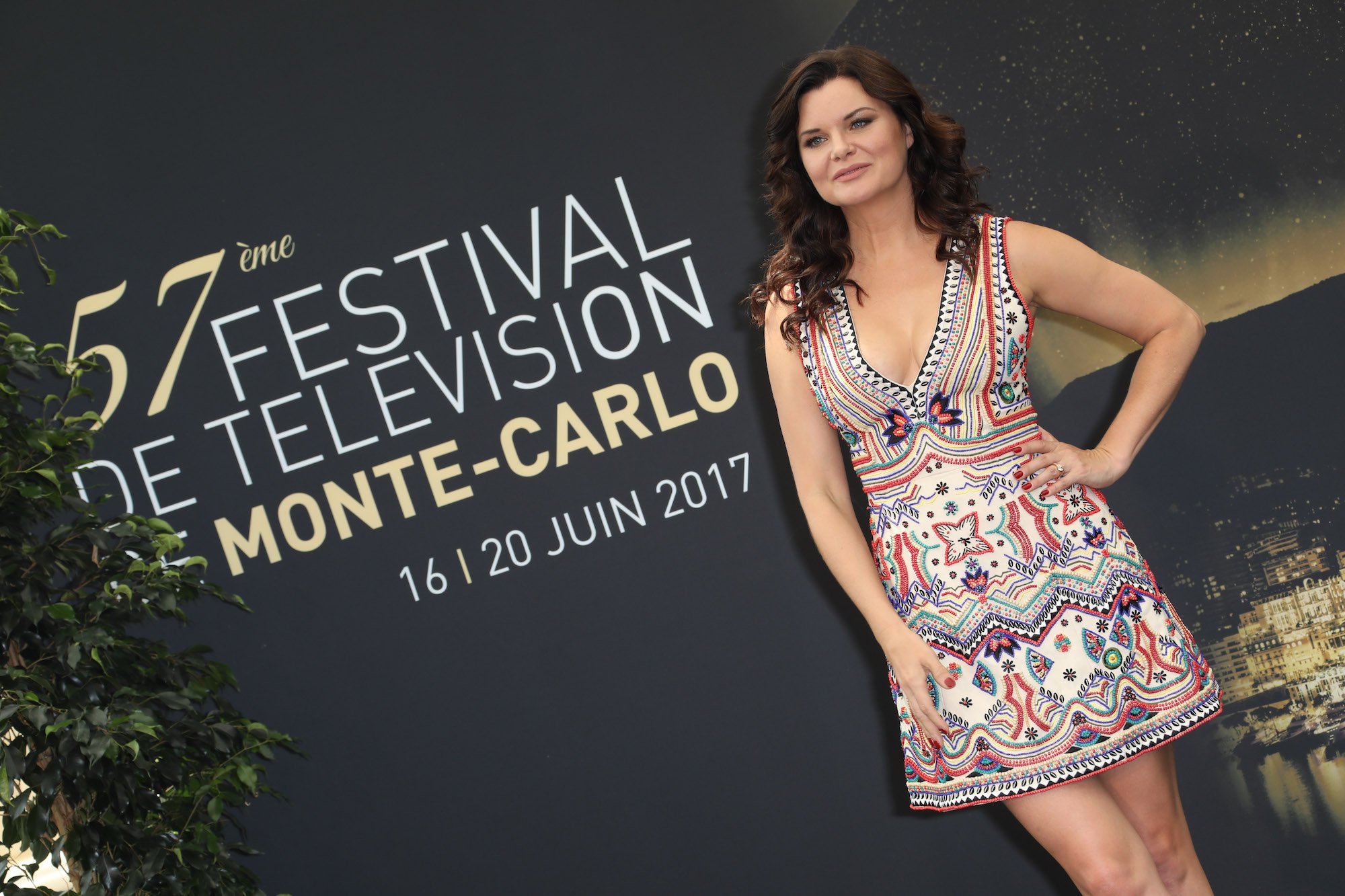 Who is Heather Tom?
Tom has been starring in The Bold and the Beautiful since 2007 in the role of Katie Logan, a member of another family who has inextricable ties with the Forresters. The role was previously played by Nancy Sloan from 1987 to 2004, but Tom has received both critical acclaim and an outpouring of fan support for her portrayal of Katie.
This isn't Tom's first foray into the soap opera industry, however. She's actually quite a soap opera veteran, having played the role of Victoria Newman in another one of America's most dearly beloved soap operas, The Young and the Restless. She played this role from 1990, when she was only a teenager, until 2003. After she left The Young and the Restless and before she snagged the role on The Bold and the Beautiful, Tom starred in yet another soap opera, One Life to Live. This woman has been around town when it comes to soap opera roles!
In addition to her soap opera roles, Tom has also had guest roles in shows like Law and Order: Special Victims Unit, Ugly Betty, and The Mentalist. 
Tom's many accomplishments
People tend not to take overly dramatic soap operas very seriously, but Tom is actually one of the most accomplished actors on daytime television today. She has won 5 Emmy awards, and is named as being "the most Emmy Award Nominated actress under 40." It's clear that the decades that Tom has spent in the television industry have really helped her to sharpen her skills! Her website also mentions that Tom set a record for becoming "the only actor in television history to win an Emmy in all three Performer categories: Younger, Supporting and Lead Actress, according to the National Academy of Television Arts and Sciences".
If that weren't impressive enough, Tom has also moved on to directing episodes of The Bold and the Beautiful and has proven herself to be an incredibly talented director. She's directed over 20 episodes of the show so far and was so talented at it that she's been asked to direct other films and series as well. She has directed a number of short films, and even an episode of her former soap opera, The Young and the Restless. It looks like Tom definitely has a plan B for success if she ever gets tired of acting.
People can't get enough of Tom's work
Tom isn't so successful for no reason: the fans clearly adore her, as well. In a recent Twitter thread, fans gushed over how much they have loved watching Tom's enormous success over the years.
"I've been a huge fan for years, dating way back years, and years, for her outstanding acting skills in her role as Victoria Newman on #YR This #BoldandBeautiful episode is yet another reminder, as to why I think Heather deserves every #DaytimeEmmy she's nominated for," Twitter user Jeanne H said. Another fan replied, "Heather showing everyone how she collects those Emmys like baseball cards, cuz that's just how talented she is." Tom's accomplishments are well deserved, and we look forward to seeing more Emmy-worthy episodes from her when The Bold and the Beautiful returns!