'The Bold and the Beautiful' Featured Fred Willard as a Forrester
Late actor Fred Willard was part of 'The Bold and the Beautiful.'
Fred Willard's passing on May 16 sparked a wave of tributes from his fans and colleagues. The actor was 86 and as he's being mourned by family and friends, people are remembering his contributions to the entertainment world as a comedian.
His last role was in the upcoming Netflix series Space Force with Steve Carell, and before that, the beloved sitcom, Modern Family.
As fans reflect on Willard's work and some of their favorite onscreen moments, it's worth noting that he was also a part of the long-running daytime soap, The Bold and the Beautiful.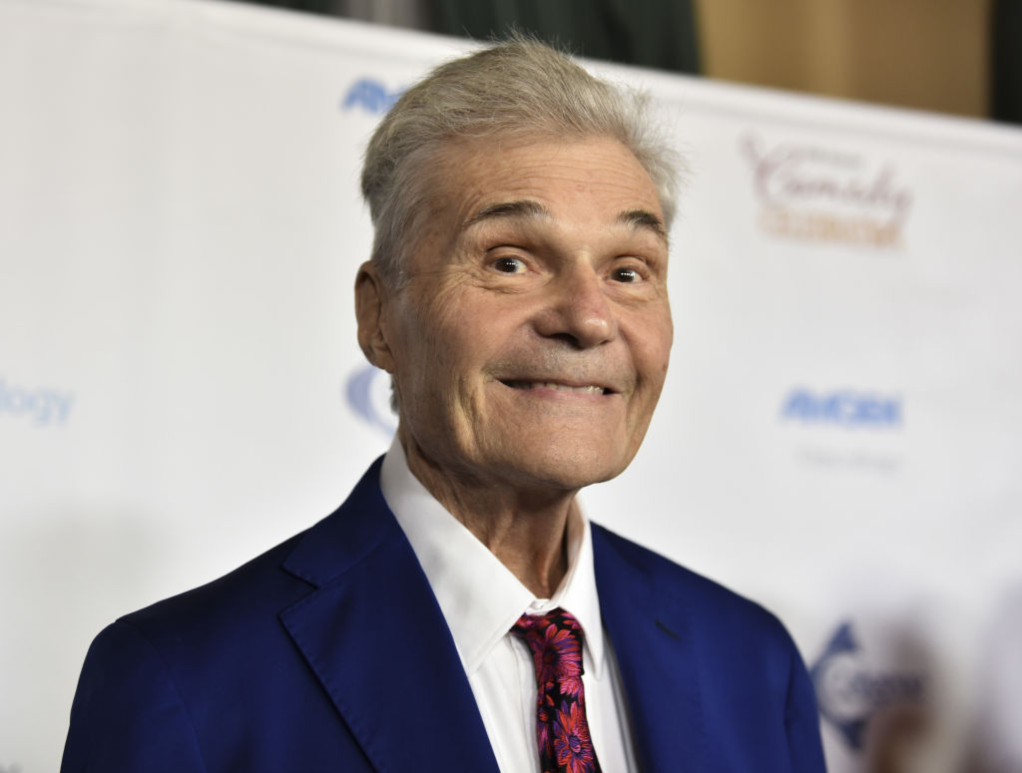 Fred Willard was a Forrester in 'The Bold and the Beautiful'
You know his face and his name, but did you know Willard was once part of the mighty Forrester clan in B&B? The actor played John Forrester, the older brother of family patriarch Eric Forrester. Before his character showed up, he was mentioned in various family discussions.
Between 2014 and 2015, Willard appeared in the series as the mythical, inventor brother who was also the father of Ivy and Jessica Forrester. The sisters have different mothers, which explains why Ivy is an Australian citizen, a storyline used in the show when she was facing deportation issues.
His charming character also tried to steal Pam Douglas—the sister of Stephanie Forrester—from her boyfriend. Willard's role as Ivy's father and Eric's big brother earned him a 2015 Emmy Award for Outstanding Guest Performer in a Drama Series.
Willard's co-stars shared heartfelt tributes
John McCook, who plays Eric Forrester on B&B, took to Twitter to post a message about the loss, writing, "Fred Willard was a brother to Eric Forrester on B&B. I should have been so blessed. RIP." Fans echoed his sentiment by saying how much they loved seeing Willard on B&B and in other shows.
Modern Family's Jesse Tyler Ferguson tweeted, "Rest In Peace sweet @FredWillard. You will always be a true original and I am so honored that our lives intersected. No one will ever come close to replacing your genius."
Eric Stonestreet of Modern Family wrote these words: "It was a privilege to have the great Fred Willard know my name. Rest In Peace Fred. You were funny in your bones."
Willard can be seen in 'Space Force' this year
On May 29, Space Force will premiere on Netflix and features Steve Carell as the lead character, Mark Naird. Willard was cast as Fred Naird, a relative of Mark's and the Secretary of Defense. The series will mark Willard's final role on television before his death.
Carell also acknowledged his friend/colleague on social media, remembering him as a "sweet, wonderful man."
The comedy series follows Carell's Naird as a decorated pilot tasked with running the newly formed Space Force. Willard's posthumous performance will see him among other comedic talents such as John Malkovich, Roy Wood, Jr., Lisa Kudrow, and Ben Schwartz. Catch all 10 episodes of the show later this month.