'The Bold and the Beautiful': Here's What Heather Tom Says About the Show Returning
The Bold and the Beautiful is getting back to business, with health regulations, testing social distancing guidelines in place. In a new interview, cast member Heather Tom spoke about the show returning to airwaves and what she has thought of the classic episodes of the soap opera which are currently airing.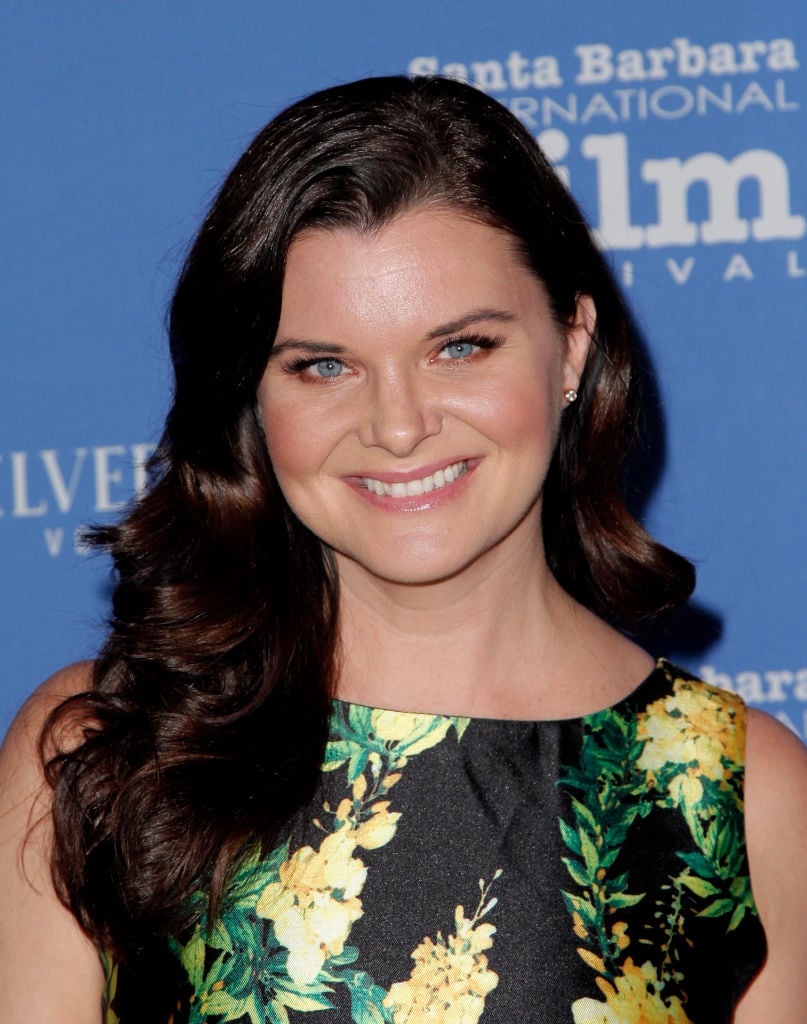 'The Bold and the Beautiful' is back to filming
With production having been suspended for several months due to the coronavirus (COVID-19) pandemic, The Bold and the Beautiful was announced as presumably the first U.S. scripted television series to go back to work on set. Other soaps followed with similar announcements, with The Young and the Restless set for July and General Hospital set for August.
The first day back was supposed to be June 17, with guidelines in place to help protect the cast and crew members. But later that day, it was announced that the show would not resume as planned and go on a small break before coming back due to some issues with testing on June 23. On that day, it was delayed one more day to June 24.
"We definitely have a stockpile of scripts to draw from now," said head writer Bradley Bell in an interview with Soap Opera Digest. "We have a few new characters coming aboard. You know, having all this time to name a character…you come up with 100 different names. And then you think, 'Maybe this one is better' or 'maybe we can tie it into this family.' It's really a great luxury more than anything else.
Heather Tom talks about heading back to the show
Tom's first day back on set was this week. "So Wednesday is my first day to jump in and I'm looking forward to it. And yeah, I'm looking forward to it. I'm ready to go back," she told Soaps in Depth.
RELATED: 'Young and the Restless' and 'Bold and the Beautiful': All the Actors Who Have Appeared on Both
She also talked about the show re-airing classic episodes during themed weeks. The actress said that she not only watched the old episodes of The Bold and the Beautiful, but she's also been watching the vintage episodes of The Young and the Restless. She previously played Victoria Newman on that show.
"I think they did a great job putting together these theme weeks," she said. "Yeah, like really old ones! Like the masquerade ball, it was crazy. I showed it to my son and he was like, 'That's what your voice sounded like?!' So yeah, it was nuts to see that. It was really nice to stroll down Memory Lane a little bit."
Still, she says that she knows despite the nostalgia of the old episodes, viewers are likely ready to see the new, daily shows return. "I know viewers like watching those things," she added. "I mean, I love watching those shows, too. But I'm sure they are ready for new shows and to see what happens. We stopped midway through a pretty big moment and so I think the viewers are ready for that payoff. And they're gonna get it. We're shooting it as we speak!"
The Young and the Restless and The Bold and the Beautiful both air weekdays on CBS.