'The Bold and the Beautiful': This Actor Had a Really Hard Time Memorizing Her Daily 63 Pages of Lines
There are plenty of actors who've been on soap operas, and a few have been on The Bold and the Beautiful for decades. Katherine Kelly Lang has made her mark on the show as Brooke Logan. And there's no doubt she's had to memorize plenty of lines throughout her career.
It seems Lang didn't always have the easiest time memorizing her lines, though. Here's what she said about having to remember 63 pages of content per day.
Katherine Kelly Lang has been on 'The Bold and the Beautiful' since 1987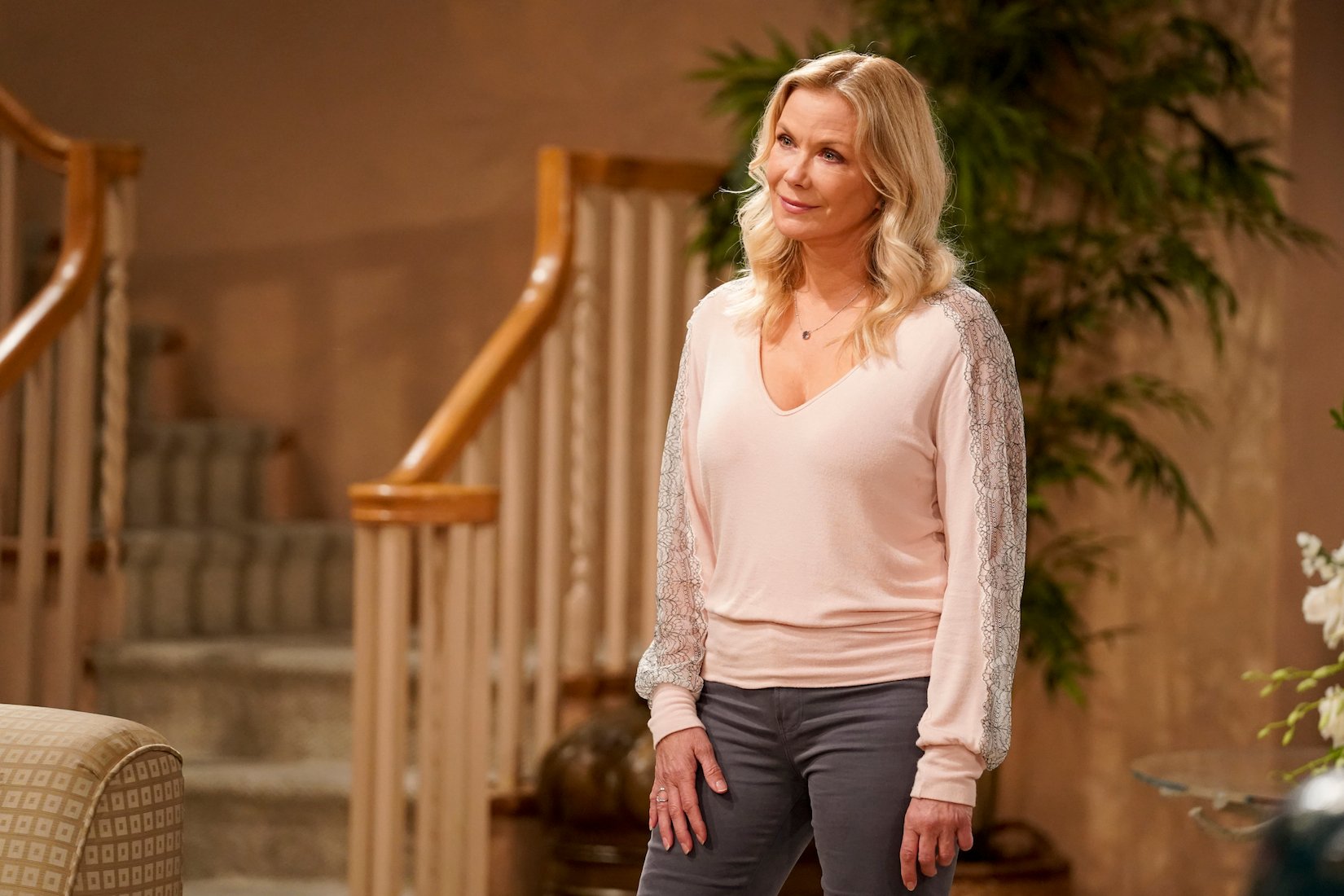 Lang wasn't always interested in acting. According to CBS, she went to Beverly Hills High School and hoped to pursue athletics. But after a few acting classes, she found her stride as an actor herself, and she made her debut as Patrick Swayze's girlfriend in Skatetown, USA in 1979. After that, she landed roles on Happy Days, Masquerade, and a few episodes of Last Precinct.
Later, Lang was cast on The Young and the Restless. And she then got her part as Brooke Logan on The Bold and the Beautiful in 1987. Lang's work even got her a Daytime Emmy nomination for "Outstanding Lead Actress in a Drama Series in 2014." The year before that, she was nominated for "Outstanding Supporting Actress in a Drama Series."
Lang knows she owes her success as Brooke to the fans as well. "The fans really do love from their hearts," she told Michael Fairman TV. "They feel a part of it, and they are, but just their enthusiasm and their passion and their love, and they give their whole heart to you and to the show."
Lang says she has trouble memorizing her daily lines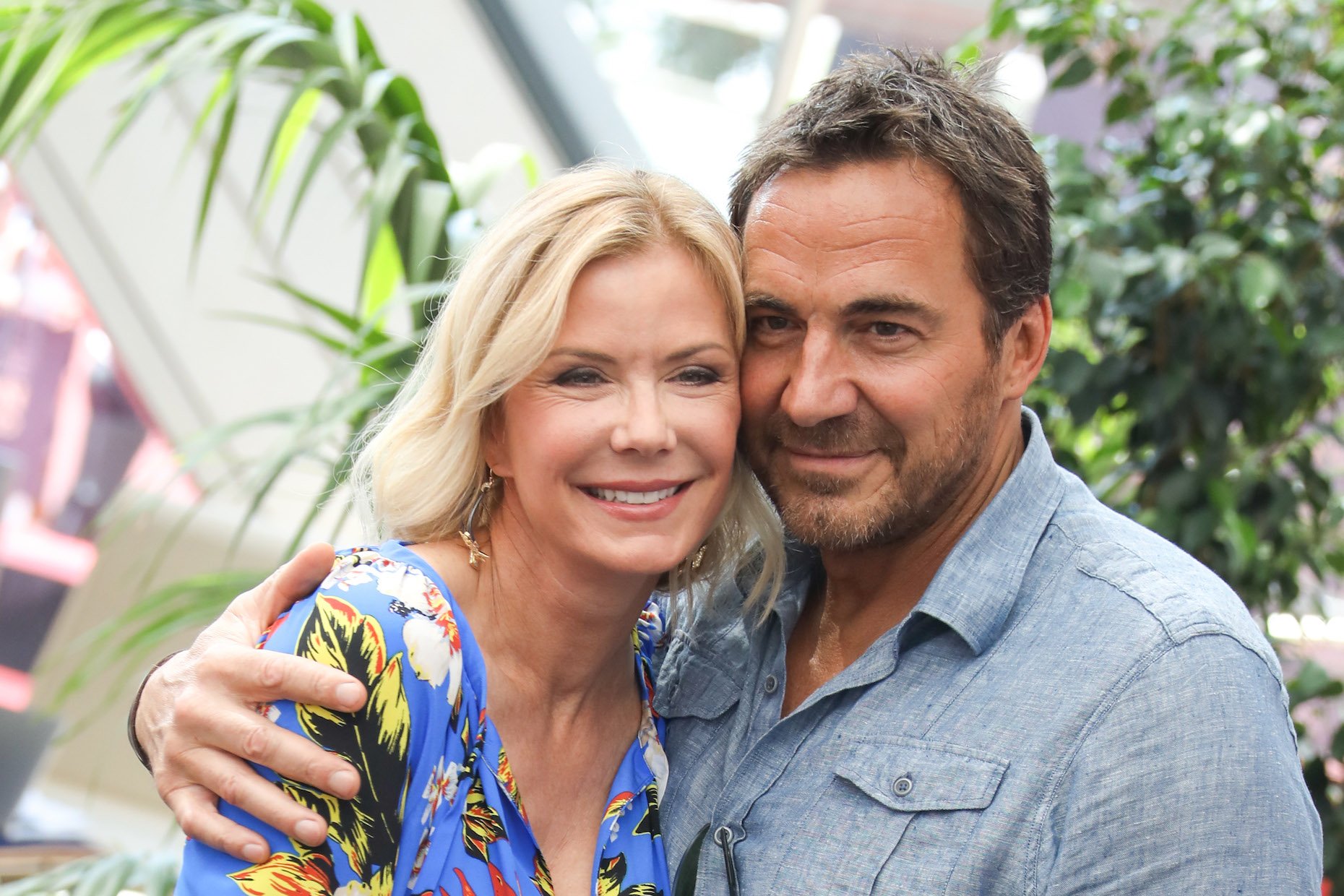 After multiple decades of playing the same character, one would think memorizing lines would get easier. But such may not be the case. While some actors who accept movie roles have to memorize their lines for a single film, it's different for daytime TV. Soap opera stars have a lot more to remember each day, and a much shorter timeframe to film.
Fame10 reports Lang told News.com.au memorizing her lines is seriously tough. In a single workday starting at 8:30 a.m. to 6 p.m., cast and crew are able to film two episodes of the show. This can equal 63 pages of lines per day, five days a week.
And it seems story ideas move quite quickly when it comes to daytime TV. "Because we do a daily show, if a storyline doesn't work we're able to move on a little quicker than a nighttime drama can," Lang shared with News.com.au. "I guess it's harder for nighttime dramas to (tackle topical issues) because they're taking more of a chance."
Other 'Bold and the Beautiful' stars gave their tips for memorizing lines
Lang certainly isn't the only one who has to overcome the difficulties of learning lines. Back in 2018, The Bold and the Beautiful Twitter posted a clip of other actors from the show explaining how they get to work memorizing their script.
Several of the actors explained movement helps them. From walking around or bouncing a tennis ball while reading over the lines, that seems to help their brains comprehend and remember. Others have to write out all their lines by hand.
"It's kind of like writing out a cheat sheet," Heather Tom said. "And by the time you've written out the cheat sheet, you know the facts."
"The brain is like a muscle, so the more you do it, the easier it becomes," Jacqueline Macinnes Wood added. "For me, it's just repetition and really understanding the scene."
While Lang might have a difficult time getting her lines under her belt, it seems she does well enough to keep her position as Brooke!
Check out Showbiz Cheat Sheet on Facebook!