'The Bold and the Beautiful': Is Zoe Going to Be Killed Off?
The Bold and the Beautiful is a soap opera that features some of the most interesting, dynamic characters on television.
The Bold and the Beautiful is a soap opera that features some of the most interesting, dynamic characters on television.
The show, which has been on the air since 1987, and was originally created as a sister show to The Young and the Restless. Over the years, many characters have come and gone, with a few really becoming iconic in the history of the show. Still, other characters have caused controversy from the beginning, with many fans calling them out for being particularly annoying or hard to watch.
Most recently, fans have called out Zoe Buckingham, a character who has been problematic for a long time – but now, it looks as though her time on the show could be drawing to a sudden end. 
Fans haven't been happy with Zoe in recent months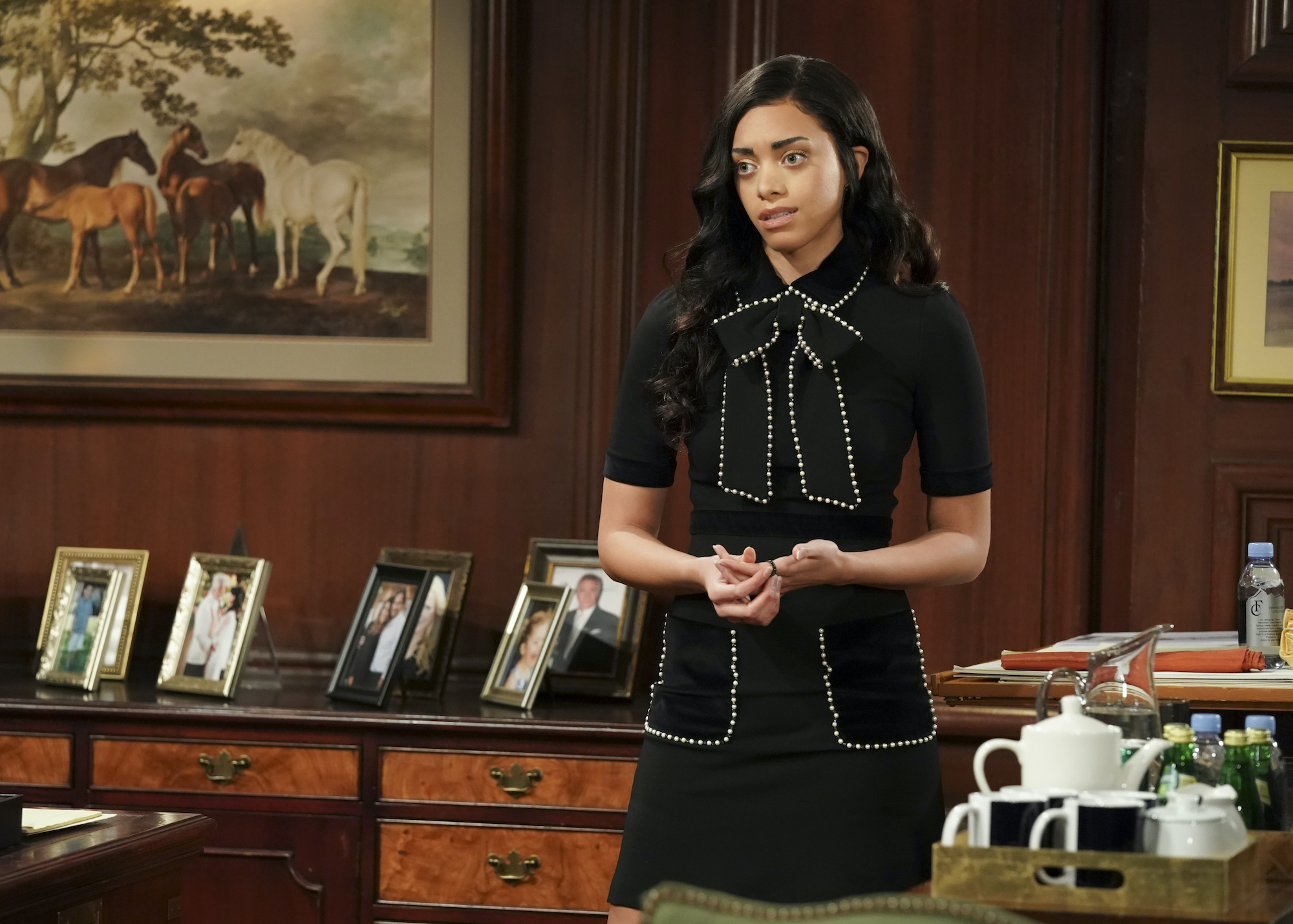 Zoe Buckingham, played by actress Kiara Barnes, first started appearing on The Bold and the Beautiful in 2018, and quickly gained a reputation for not only meddling in other characters' storylines but for getting involved in messy love triangles as well. Zoe has consistently brought the drama to The Bold and the Beautiful, but some fans don't love the way that writers for the show have developed her character.
Recently, fans took to social media to sound off about Zoe, claiming that it would be better for the show if she was sent back to England. Fans pointed to episodes where Zoe treated Paris with disrespect as proof that she shouldn't be involved in further episodes. Others have called out her personality, with one fan on Twitter writing "They should have gotten rid of Zoe a long time ago, like maybe off to prison for helping hide Hope's baby Beth. So boring."
Kiara Barnes is embarking on a brand-new television project
Zoe Buckingham might be divisive in the fanbase but actress Kiara Barnes is undoubtedly talented. Recently, it was announced that Kiara Barnes will be exiting the cast of The Bold and the Beautiful in order to film a highly-anticipated reboot of the show Fantasy Island. Barnes will be playing Ruby Okoro, a young woman who arrives at Fantasy Island with a terminal illness and receives a new lease on life. 
With the news that Barnes will be stepping away from the character of Zoe, many fans are wondering how writers will be tackling the task of writing her off the show. Some have started to suspect that Zoe will be killed off in spectacular fashion, in an end truly befitting her grand dramatics. 
Will Zoe be killed off on 'The Bold and the Beautiful'?
Right now, all possibilities are on the table for Zoe's departure from The Bold and the Beautiful. Still, with Zoe's history of causing problems with various characters, and especially considering her repeated attempts to rekindle a relationship with Carter Walton, anything is possible. Some fans have noted that if Zoe finds out about Carter's relationship with Quinn, it could be enough to push the character over the edge and do something that not only results in harm to others but could ultimately end up in Zoe's death.
Certainly, Zoe could also simply be written off the show, perhaps leaving town angry after discovering that she won't get her happy ending with Carter after all. With a blank canvas to work with and only a month left for Barnes to act on the show, it seems as though anything could happen. Stay tuned to Showbiz Cheat Sheet for all the latest entertainment news!