'The Bold Type': Katie Stevens Teases That the Finale Is 'Beautiful'
The series finale of The Bold Type premieres on Freeform on June 30, bringing the show to a close after five seasons. With the finale, fans will see a conclusion to the stories of Jane (Katie Stevens), Kat (Aisha Dee), and Sutton (Meghann Fahy). On June 28, TV Insider published an interview with Dee, Fahy, and Stevens to discuss the TV show's finale. In the interview, Stevens shared that she thinks fans will find the final episode of The Bold Type to be "beautiful."
[Spoiler Alert: This article contains spoilers for season 5 episode 6 of The Bold Type.]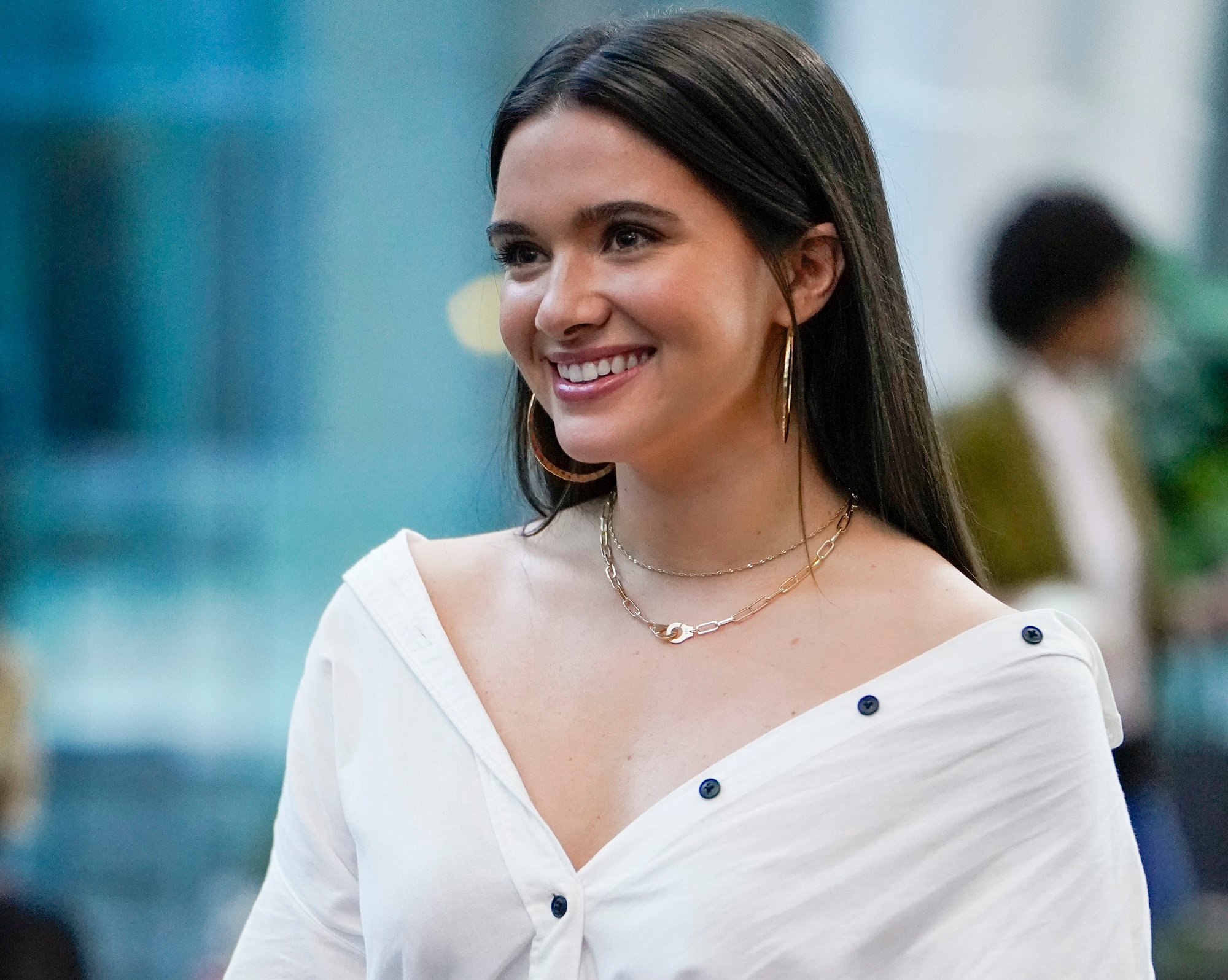 Katie Stevens loves Jane's ending in 'The Bold Type'
In season 5 episode 5 of The Bold Type, Jacqueline (Melora Hardin) tells Jane she plans to leave Scarlet Magazine to spend more time working with her husband, Ian (Gildart Jackson). When she leaves, she wants to make Jane the new editor-in-chief.
Realistically, Jane does not seem ready to be editor-in-chief since she just became a manager herself, but she accepts the job. Speaking with TV Insider, Stevens made it clear she has nothing but positive thoughts about Jane's storyline in the finale.
"All I will say is that I think Jane ends up exactly where she was always meant to end up and that I think that all of the girls end up in those same places for them," Stevens said.
She continued, "I'm really happy with where the writers have taken these stories and where we've left these girls. I think that in a really beautiful way we leave it so that fans can daydream about what happens after that final scene closes."
RELATED: 'The Bold Type' Reveals This Returning Character After Freeform Announces Final Season
Katie Stevens thinks everyone on 'The Bold Type' has a 'bond'
While speaking with TV Insider, Stevens was asked about her favorite part of filming the show. She answered that the "bond" between her co-stars is the most treasured aspect of The Bold Type.
"So it's a really beautiful bond and it's something that gives me such an understanding when I've seen interviews of other shows that have been on the air for many years and when they talk about the relationships and the friendships and the family dynamic that they've created," Stevens told TV Insider.
She added, "We created that and it's something so, so special and it's one of the best things that I've been able to take away from the show."
RELATED: Why 'The Bold Type' Made a Sneaky 'The Office' Reference in Season 5
What to expect from Kat and Sutton's endings
Like Stevens, Dee and Fahy shared their thoughts on The Bold Type series finale with TV Insider. Dee revealed that the end of Kat's storyline "surprised" her.
"I was totally surprised. I didn't really believe it at first, but it does feel very right to me and it does make me very happy. I really hope that for fans of the show, it feels like a satisfying end for them as well. It definitely felt like that for me," she said.
In season 5 of The Bold Type, Sutton has found herself navigating her divorce with Richard (Sam Page). Fahy told TV Insider that fans will hopefully approve of where Sutton and Richard find themselves.
"Ultimately the way that it ends up [for Sutton and Richard] is something that really honors both of the characters in a way that feels authentic… I feel really proud of where [Sutton] ends up," she said. "So I think the fans will be happy with it too."
The series finale of The Bold Type will premiere on Freeform at 10 p.m. ET on June 30.