'The Bold Type': A New Clip Teases Sutton and Richard's Reunion in the Series Finale
The TV show The Bold Type is officially coming to an end, though all hope might not be lost for Sutton (Meghann Fahy) and Richard (Sam Page). The two may be on the verge of getting divorced, but it is clear Sutton and Richard are still very much in love. In a new preview clip released by Freeform, Sutton and Richard discuss their impending divorce and possible reconciliation, giving hope to fans of The Bold Type.
[Spoiler Alert: This article contains spoilers for season 5 episode 6 of The Bold Type.]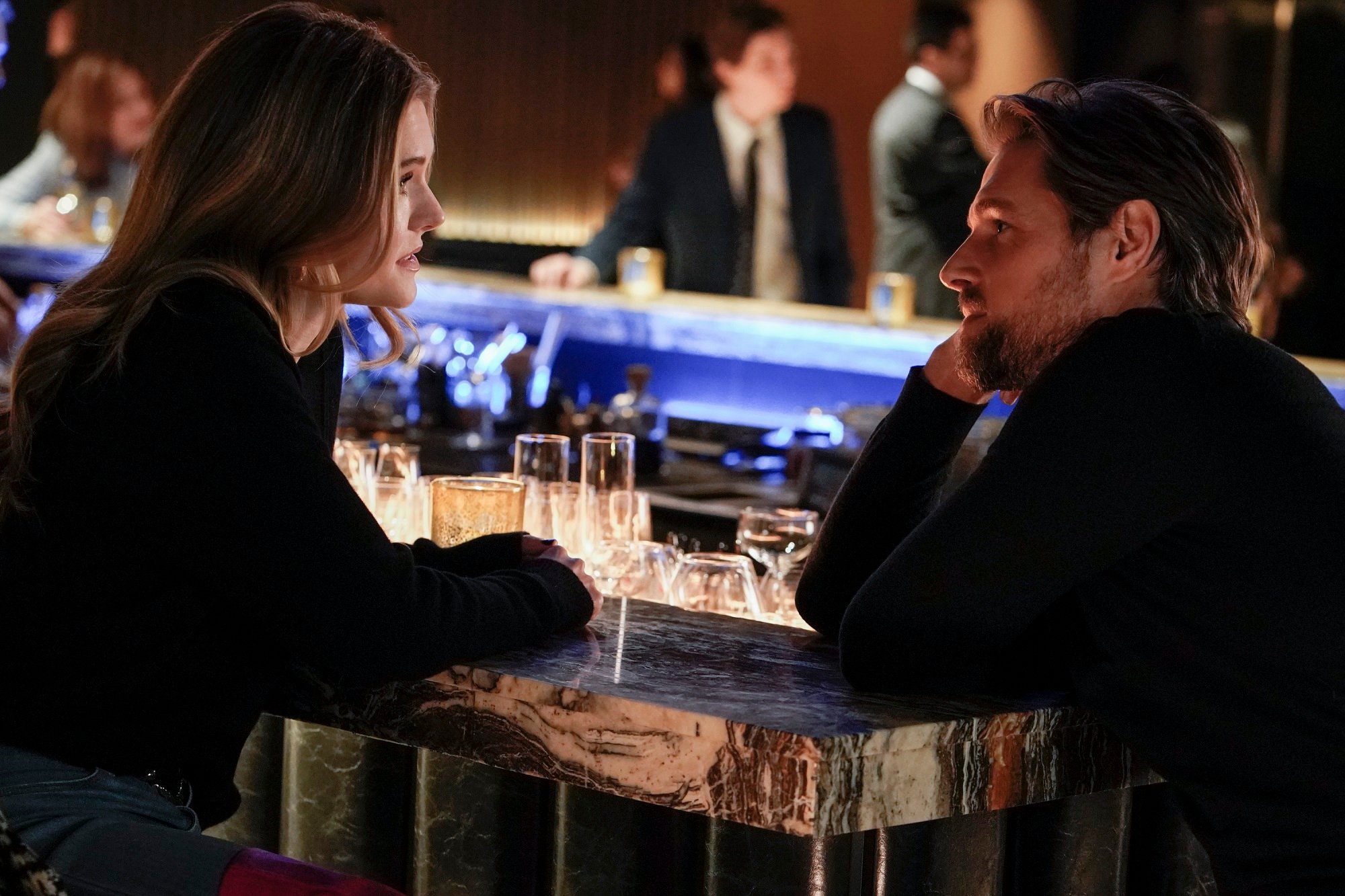 Richard asked Sutton for a divorce in 'The Bold Type'
After years of being on and off, Sutton and Richard married in the fourth season of The Bold Type. In the second half of the season, Sutton suffered a miscarriage. While this made Richard realize he was ready to have children as soon as possible, Sutton came to the realization that she does not want kids.
Richard left Sutton at the end of the fourth season, and at the beginning of season 5, he asked Sutton for a divorce. In season 5 episode 5 of The Bold Type, Sutton and Richard meet to discuss signing divorce papers as a formality.
During a second meeting, Sutton confesses to Richard that seeing him was difficult for her even though she wants him to be happy. Richard tells her that he is in the process of adopting a baby, and he admits he will always love her. After an emotionally charged conversation, they sleep together.
RELATED: Why 'The Bold Type' Made a Sneaky 'The Office' Reference in Season 5
A clip previews Sutton and Richard in the series finale
Season 5 episode 6 of The Bold Type, which is also the series finale, premieres on Freeform on June 30. Before the episode aired, Freeform released a clip of Sutton and Richard together. The clip shows Sutton and Richard discussing their relationship at a bar together.
"I kind of feel like we're living in a dream," Sutton tells him. "You know? Walking around, pretending like nothing is different. But it is. I literally have our divorce papers in my bag right now."
"I know," Richard says.
"And you're gonna adopt a baby," Sutton adds.
Richard replies, "I know."
RELATED: 'The Bold Type': 1 Perfect Way the Show's Stars Are Like Their Characters
"What are we doing?" Sutton asks him.
"I don't know. Can't we live in the dream a little while longer?" Richard asks. "Unless you don't want to. I…"
"No, I do. I really do," Sutton tells him.
The clip ends, hinting that Richard and Sutton may not be able to let each other go after all.
Meghann Fahy teased Sutton's future in 'The Bold Type'
On June 28, TV Insider published an interview with Fahy, Aisha Dee, and Katie Stevens. In the interview, the three actors gave hints about their characters' journeys in the series finale of The Bold Type.
"Ultimately the way that it ends up [for Sutton and Richard] is something that really honors both of the characters in a way that feels authentic… I feel really proud of where [Sutton] ends up," Fahy told TV Insider. "So I think the fans will be happy with it too."
Based on this, Fahy seems to hint Sutton and Richard might be able to work things out.