'The Bold Type' Showrunner Thinks Jane and Pinstripe Could Have a Future After the Show
Jane Sloan (Katie Stevens) and Ryan "Pinstripe" Decker (Dan Jeannotte) broke up in the fourth season of The Bold Type. The series finale of The Bold Type premiered on Freeform on June 30. The series ended with Jane and Pinstripe still broken up, but the TV show's showrunner Wendy Straker Hauser tells People she has hopes the two characters may be able to work things out years down the road.
[Spoiler Alert: This article contains spoilers for season 5 episode 6 of The Bold Type.]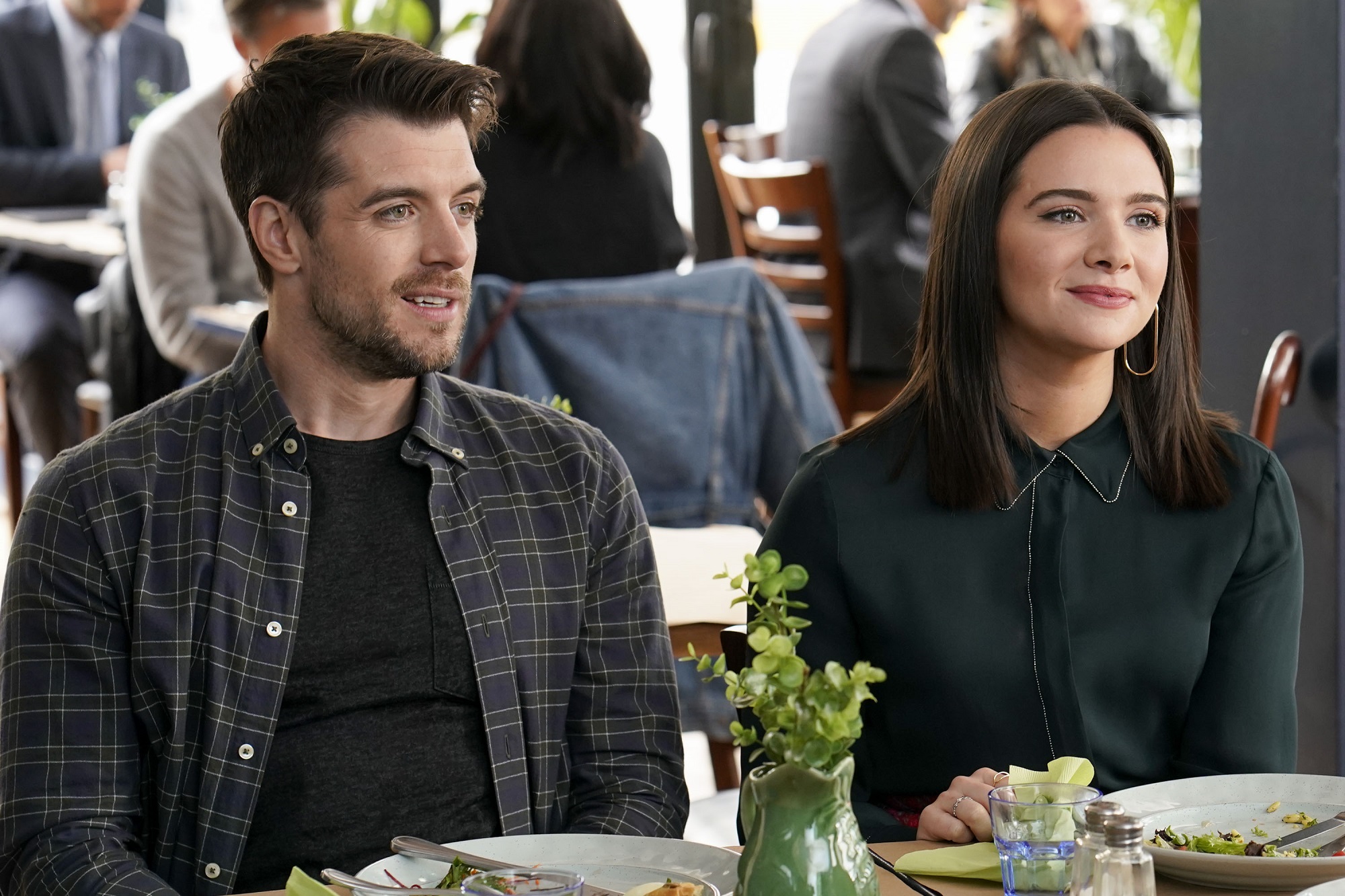 'The Bold Type' showrunner is 'a Pinstripe fan'
In The Bold Type, Pinstripe was Jane's main love interest until he cheated on her at the end of the show's third season. The two stayed together for most of season 4 of The Bold Type, but Jane ultimately decided to end the relationship. Even though he cheated on Jane, Hauser admitted to People that she does root for Pinstripe.
"I'm a Pinstripe fan. I firmly believe that he met the love of his life when he was probably not expecting or ready to meet the love of his life, when he was a 20-something, Manhattan bachelor who had a lot of girls at his beck and call," Hauser said.
She continued, "And then there was Jane Sloan and he hadn't caught up yet to how lucky he was and how in love he was. By the time he did, it was too late. He had screwed up, and she needed to go off and rebuild herself."
RELATED: 'The Bold Type': A New Clip Teases Sutton and Richard's Reunion in the Series Finale
Will Jane and Pinstripe get back together?
In season 5 episode 6 of The Bold Type, Pinstripe makes an appearance. However, he and Jane do not get back together. While Jane ends the series single, Hauser told People that she thinks the two could make a long-term relationship and marriage work in the future.
"I guess there's a world where I could," she said. "But I think he would be an excellent father and husband. And I don't think he would ever, ever cheat on her again. He stupidly covered up a lie. That was a mistake that he made, but I think he's a good guy. So I did want them to see each other again."
Jane is single in 'The Bold Type' series finale
When it came to Jane's storyline, the series finale of The Bold Type challenged fans' expectations. In addition to embracing the single life, Jane decided to give up the editor-in-chief position at Scarlet Magazine.
"Ultimately it feels like she's at the beginning of her journey," Hauser told People. "Jane is somebody who's always had everything planned out, who in the pilot looked at Jacqueline's office, and you knew she wanted to sit in that chair."
She continued, "There was something very exciting about her having that moment, getting to that place, and then making that brave, bold decision to say, 'This wasn't what I was expecting it to be. And this isn't me, and I'm a writer, and I don't know what that looks like, but I'm going to go figure it out.'"
RELATED: Why 'The Bold Type' Made a Sneaky 'The Office' Reference in Season 5
At the end of the series, the possibilities in Jane's personal and professional lives are limitless.
"I think in that same way, she's going to have that journey in her personal life as well. There'll be fun in that and who knows where she'll end up, but I don't think she's ready to settle down with anyone," said Hauser.
Perhaps when Jane finds herself ready to be in a relationship again, she will choose to start anew with Pinstripe.