'The Bold Type': Sutton and Richard Were Not Always Going to End Up Together
In 'The Bold Type.' Sutton and Richard were on and off throughout the series. The two were married in the TV show's fourth season, only for Richard to leave Sutton at the end of the season. In the series finale of 'The Bold Type,' Sutton and Richard get back together for good. However, Meghann Fahy and showrunner Wendy Straker Hauser revealed in interviews this was not always the plan.
The Bold Type officially came to an end on June 30 when the series finale premiered on Freeform. In season 5 episode 6, titled "I Expect You to Have Adventures," Sutton (Meghann Fahy), Kat (Aisha Dee), and Jane (Katie Stevens) all embark on new journeys. In one notable storyline on the TV show, Sutton and her estranged husband Richard (Sam Page) decide to get back together. According to Fahy and showrunner Wendy Straker Hauser, this was not always the plan.
[Spoiler Alert: This article contains spoilers for season 5 episode 6 of The Bold Type.]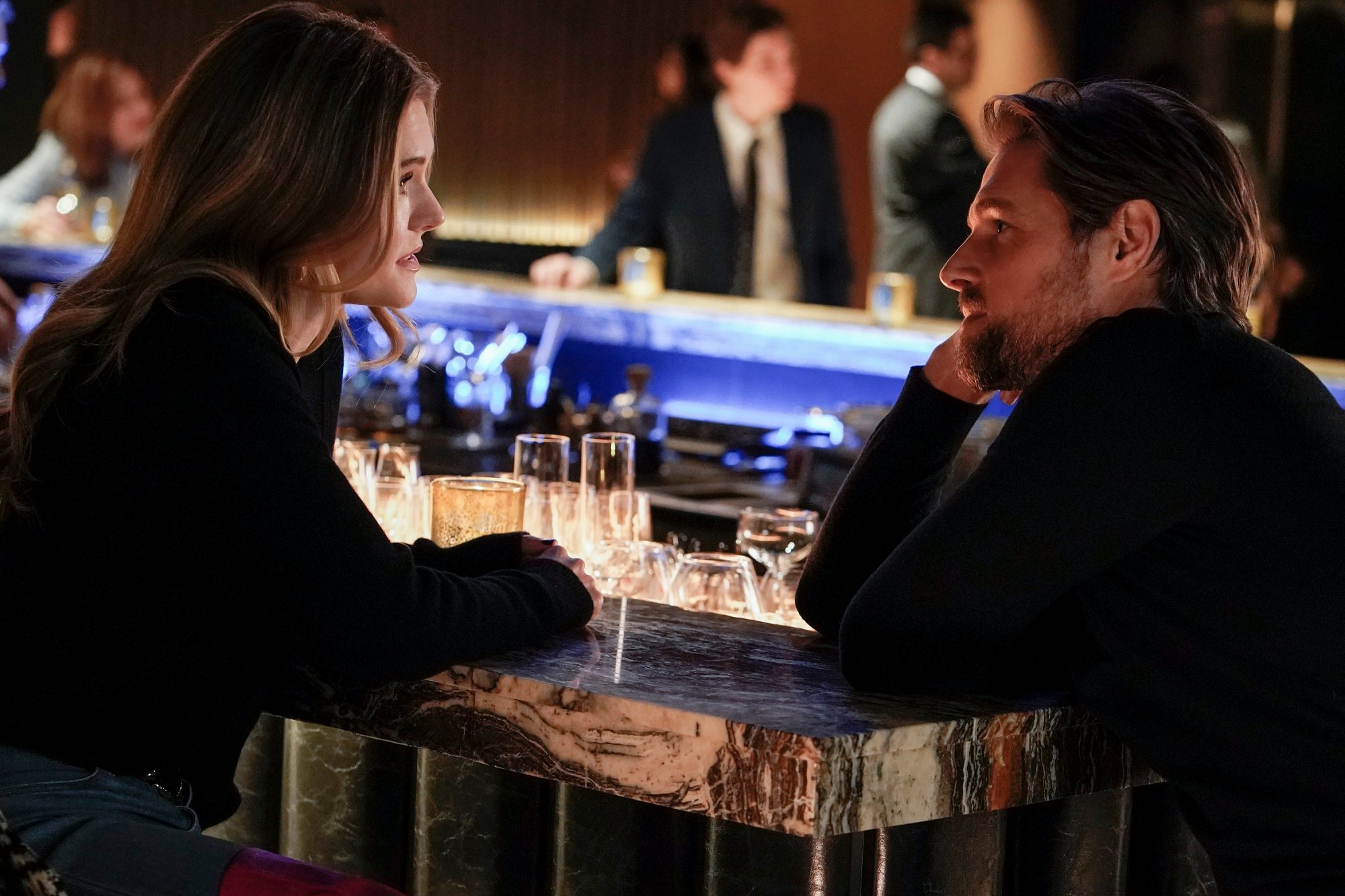 Richard and Sutton reunited at the last minute in 'The Bold Type'
A majority of season 5 of The Bold Type showed Sutton attempting to move on from Richard. The dissolution of their marriage came at the end of the fourth season when Sutton realized she did not want children. Even though Sutton intended to break up with Richard for good in the series finale so he could be a father, Richard told her that he had a change of heart and wanted to be with her.
In an interview with Variety, Fahy shared that originally, Sutton and Richard were going to go through with their divorce.
"What ended up happening with Sutton's storyline at the end — they rewrote it the night before we shot it," Fahy said. "It was going to end very differently than it ended. And based on some conversations that I had had with them, and that Sam had had with them, they just kind of flipped it, which was really exciting, because it's not something that I thought was going to happen… The night before, [to have] a huge storyline change is kind of unique. So it was exciting."
Meghann Fahy thought the original ending 'sucked'
While Sutton and Richard divorcing may have seemed like the most realistic ending, it could have left the finale on a depressing note. Speaking with Variety, Fahy shared that Richard and Sutton parting ways did not feel right, and she expressed relief at the writers changing the storyline.
"Ultimately, what was supposed to happen was Sutton and Richard don't end up together," Fahy told Variety. "And then we sort of felt like that sucked. It didn't feel very true to the way that we had built those characters and their relationship in all of the prior seasons. So they changed it, and then they did end up together. And that was such a satisfying thing for me, and for Sam, and I hope for the audience, too."
'The Bold Type' showrunner on why Sutton and Richard reunited
In an interview with People, Hauser gave more insight into the writers' decision surrounding Sutton and Richard. According to The Bold Type showrunner, the hope was always to have Sutton and Richard as one of the show's endgame couples. However, it was unknown if Page would be able to return to filming because of the coronavirus (COVID-19) pandemic.
"We hoped they would get back together. But of course, there's the logistics of getting an actor back on set and especially during COVID, and so, our fingers were crossed, but we didn't know. We planned for the best, and then if the best wasn't going to happen, we were going to have to figure out our plan B," Hauser told People.
She continued, "If they didn't, Richard would have been Sutton's first amazing love that would always have shaped her. And she would've gone on and tried to find someone else. But when they're onscreen together, you just want them to be together. There's just such a chemistry and a magic there."
Thankfully for fans of The Bold Type, Page was able to return for the show's fifth season, and both Page and Fahy were more than excited to show Sutton and Richard's happy ending.