'The Bold Type': What Season 5 Would Have Been Like With More Episodes
The series finale of The Bold Type premiered on Freeform on June 30, bringing the stories of Jane (Katie Stevens), Kat (Aisha Dee), and Sutton (Meghann Fahy) to a close after five seasons. The fifth season of The Bold Type only had six episodes, and because of the shortened season, plans for the TV show's ending had to be altered.
In interviews about the fifth season, Dee, Stevens, Fahy, and The Bold Type showrunner Wendy Straker Hauser explained what changes had to be made to the final season.
[Spoiler Alert: This article contains spoilers for season 5 episode 6 of The Bold Type.]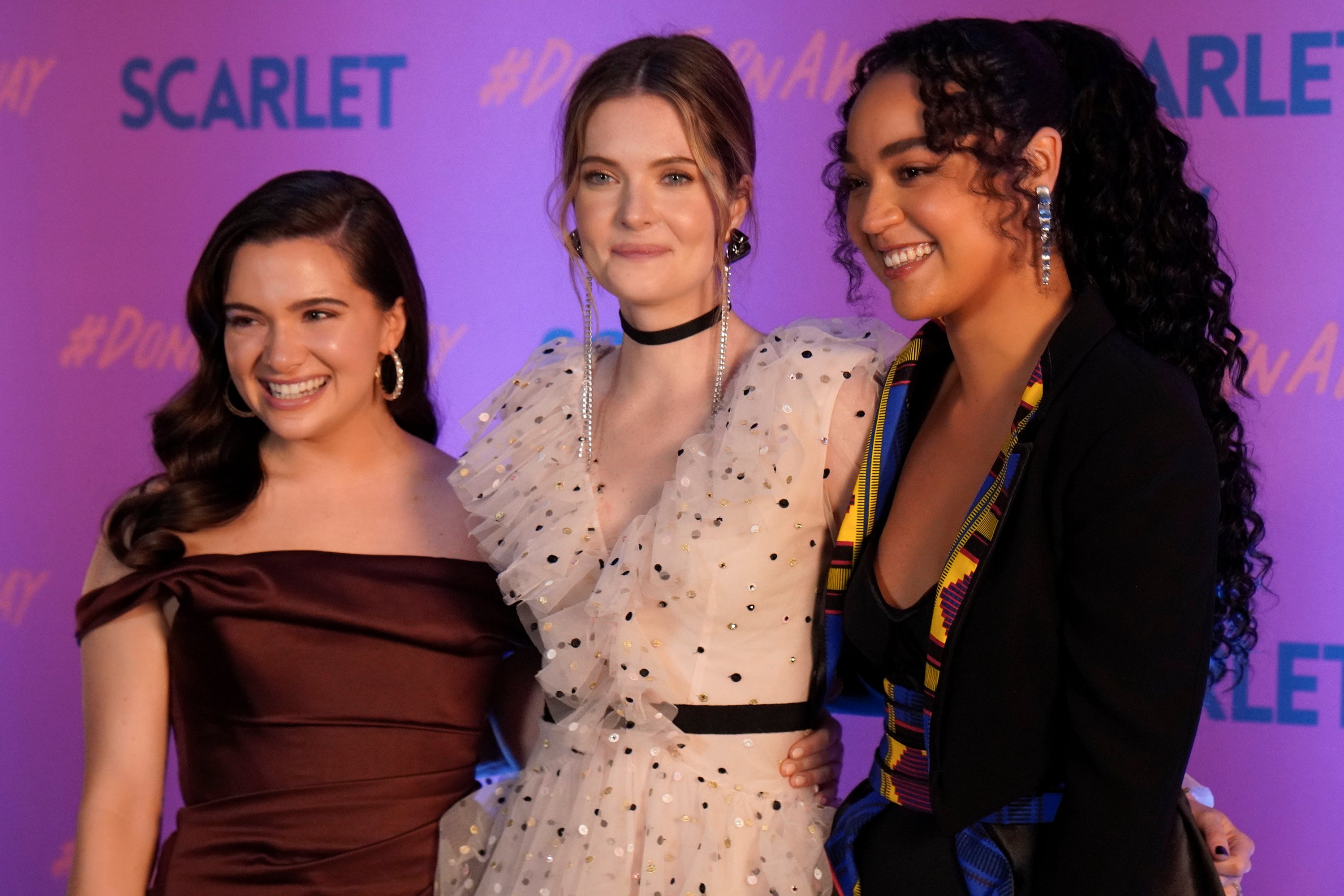 Jane and Ryan were supposed to be endgame in 'The Bold Type'
In the series finale, Jane runs into her ex-boyfriend Ryan "Pinstripe" Decker (Dan Jeannotte). The two broke up in the show's fourth season after Ryan cheated on Jane. When the two reconnect in the finale, they share a brief but cordial conversation.
During an interview with Variety, Stevens made it clear she wishes the writers had not made Ryan cheat on Jane.
"We wished that if they did need to break up that it could have been over something else — maybe we were at Sutton's wedding, and he didn't believe in marriage," she said.
According to Stevens, Ryan and Jane would have ended up together if The Bold Type had more time.
"But I was so overjoyed that he even got to come back for just one little episode, because the writers had always said, 'We're gonna blow it up. But if we get another season, we want you guys to end up together,'" Stevens told Variety. "But to be able to do that in a six-episode season, where the first half of that season I'm with my employee, isn't really possible."
RELATED: Why 'The Bold Type' Made a Sneaky 'The Office' Reference in Season 5
Kat and Eva's relationship would have continued for some time
In the fourth season of The Bold Type, Kat begins a relationship with a conservative lawyer named Eva (Alex Paxton-Beesley). The relationship proved to be incredibly controversial with fans and Dee. Kat officially ended things with Eva in the first episode of the fifth season.
After season 5 episode 1 of The Bold Type premiered, Hauser spoke with TVLine and shared that while Kat and Eva would have "always" broken up, their breakup would not have been so rushed if the fifth season was longer.
"This was always part of what we had thought was Kat's arc of just being able to fall for somebody, have open dialogue, potentially have them learn and grow from each other and perhaps even Eva's mind would be opened and changed on certain levels with certain things," the showrunner told TVLine.
Hauser continued, "And Kat could see other things, and they could kind of make the world a better place, which is like the dream that we all have, I think, on some level, that we can go across the aisle and we can start to begin to repair and work together. But we didn't have the space to finish out that storyline, and so, given the short season that we had this year, we altered things a bit and ultimately got to the same place, but a lot faster."
RELATED: 'The Bold Type': It Turns Out Aisha Dee Agrees With Fans About Kat's 'Out of Character' Relationship
The actors had restrictions while filming the last season of 'The Bold Type'
In addition to storylines changing because of the shortened season, filming the fifth season of The Bold Type was different for Dee, Fahy, and Stevens because of the coronavirus (COVID-19) pandemic.
"It was definitely really challenging, especially given that our job is to connect and be intimate," Dee told Variety. "I've lost count of the amount of episodes that have ended with a group hug, and we had to get special permission to hug."
Despite the challenges the last season of The Bold Type faced, the show still managed to deliver a satisfying finale for fans.