'The Boys': Stormfront Has an Awful Open Secret
The Boys is one of Amazon Prime's hottest shows, a comic-book based series that presents a fascinating look at an alternate universe where people with special powers are recognized as heroes by the public. With the recent premiere of the second season, and news that a third season of The Boys is in the works, more fans than ever are being drawn to the fascinating, drama-filled show. One character is causing quite a stir in various online forums, and according to a recent report, the character is actually quite problematic. 
When did 'The Boys' debut on Prime Video?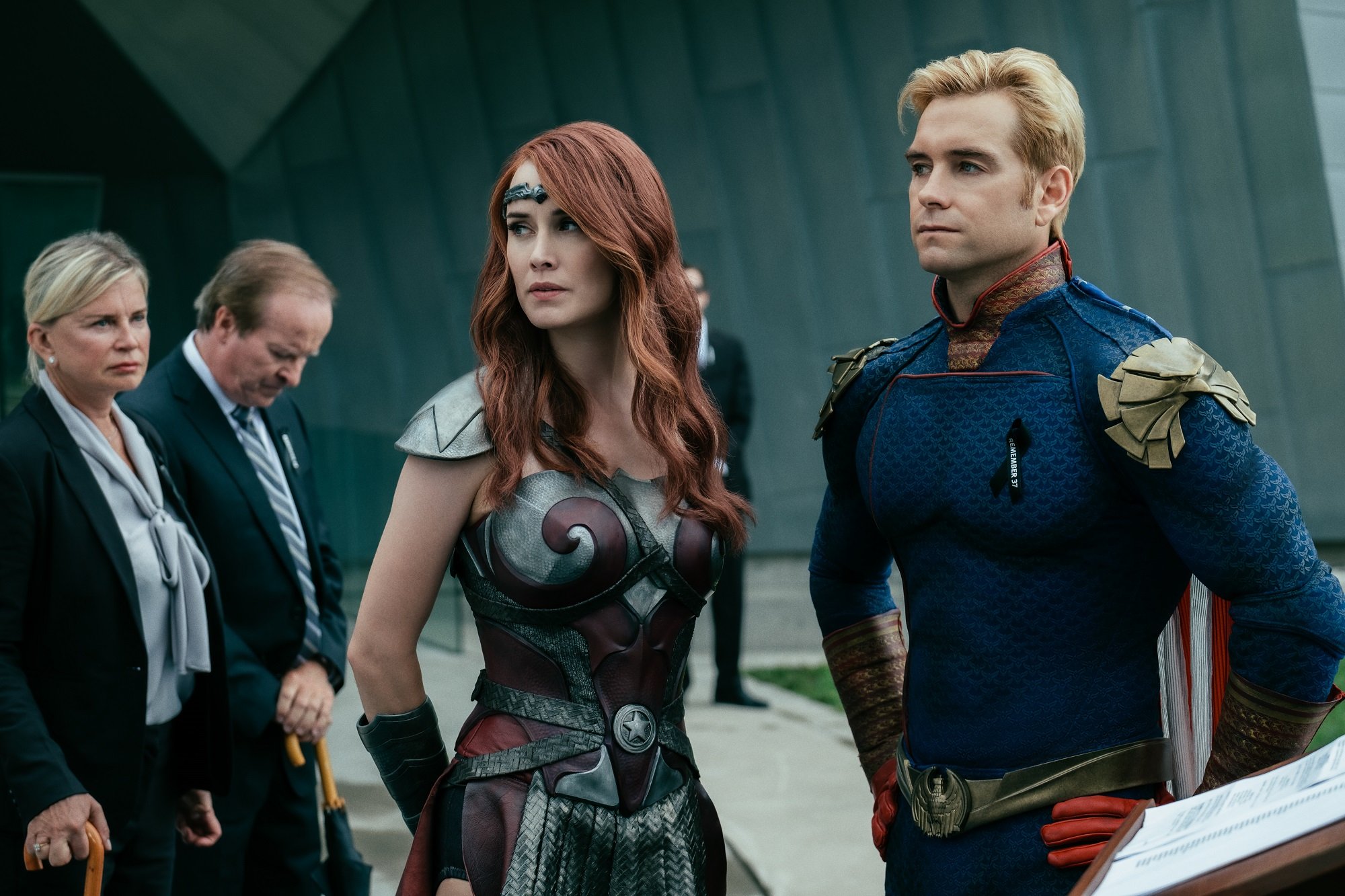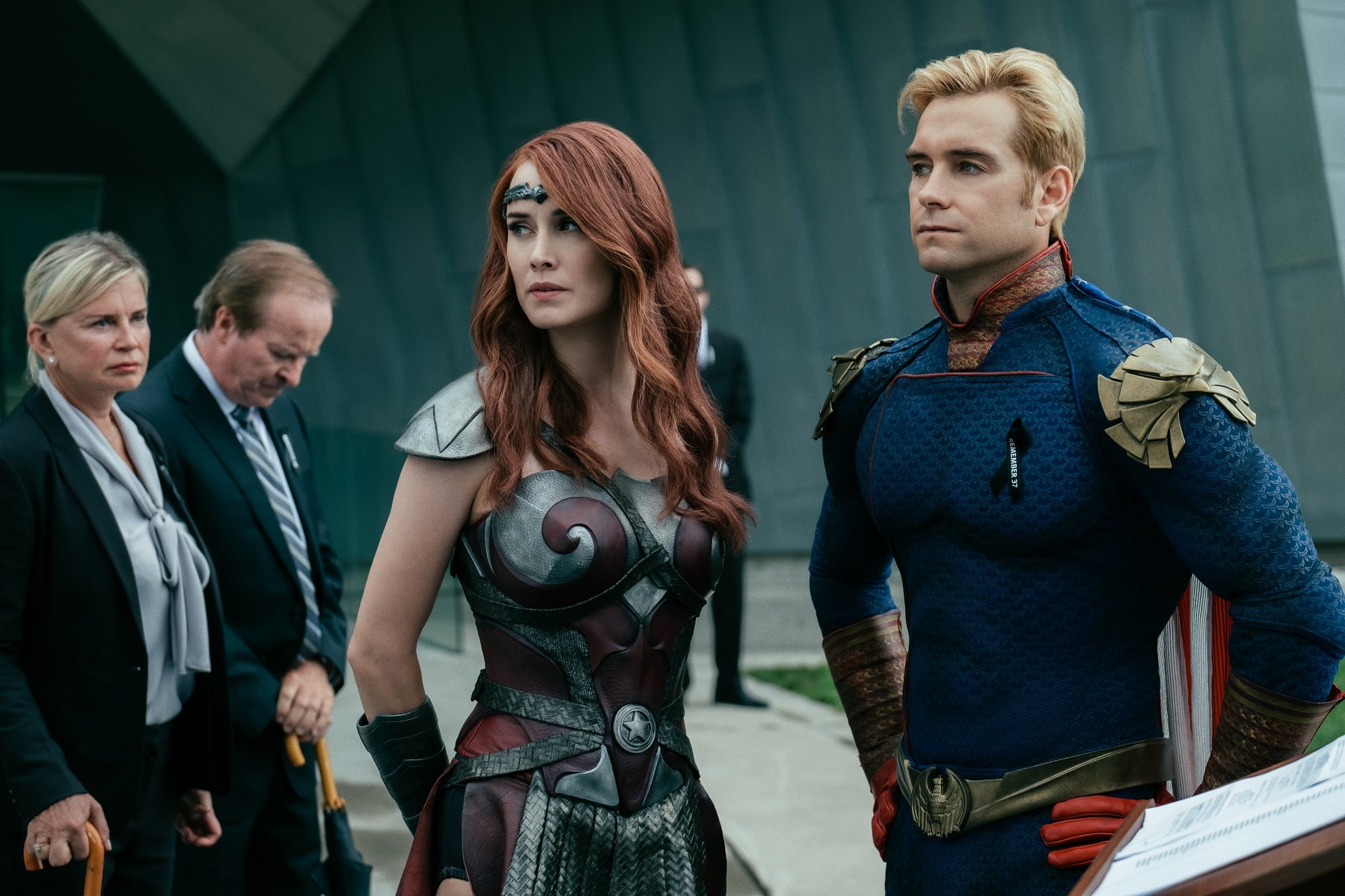 The Boys first started streaming on Prime Video in the summer of 2019. The series focuses on two separate factions, the Seven, a team of corrupt super powered individuals, and the Boys, a vigilante team that hates all the superheroes and has taken a vow to bring them down. Led by Billy Butcher, the Boys have personal vendettas against many members of the Seven, which leads the two factions to have many intense confrontations.
The Boys features an incredible cast of stars, including Karl Urban, Evan Goldberg, Seth Rogen, and Ori Marmur. Critics as well as audiences responded right away to the comic-book-inspired series, and it became one of Prime Video's biggest hits. The second season of The Boys recently dropped on the streaming platform, and with a third season on the way, it seems as though fans will be able to enjoy the show for a long time to come. 
Who is Stormfront?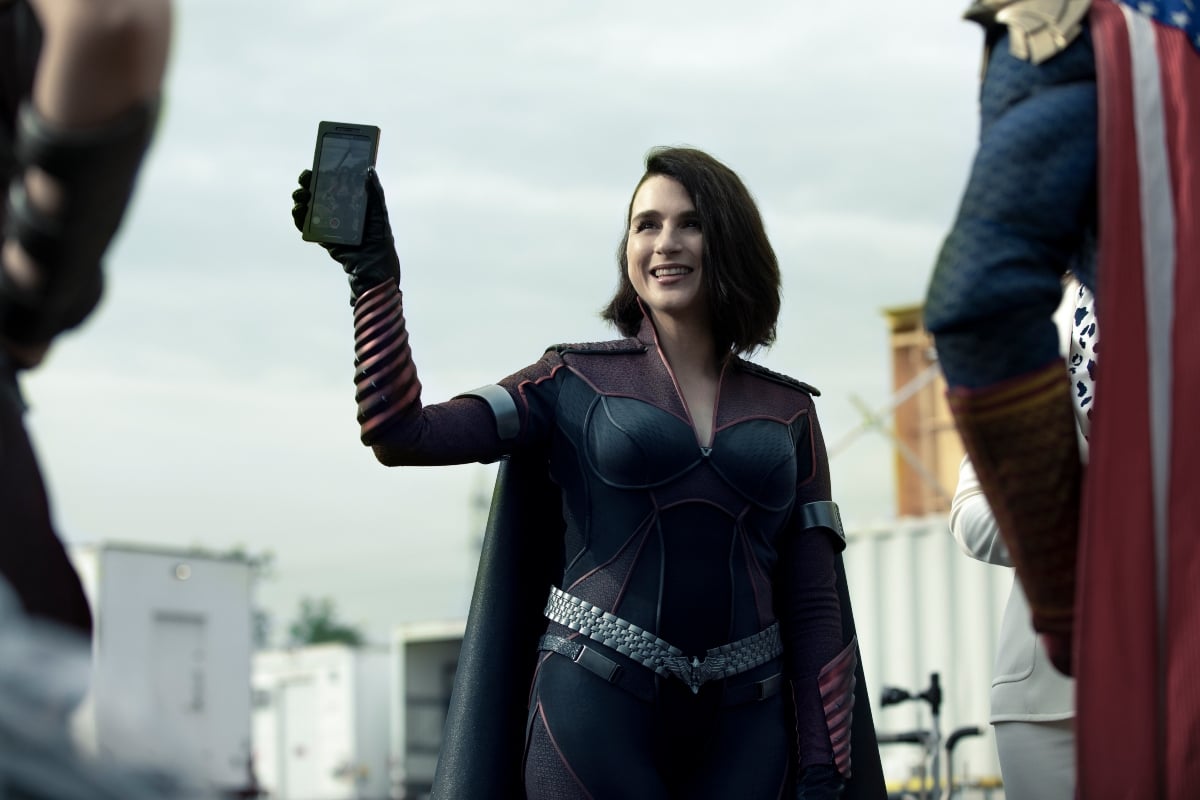 There are a plethora of interesting characters in The Boys. One of the most controversial is Stormfront, a member of the Seven. She has superhuman strength and agility and works as a social media influencer by day.
Played by the talented actress Aya Cash, Stormfront is shown to be beloved by the public, and is, on the surface, a strong advocate for forward-thinking politics and feminism. Cash actually described her character as someone who is on the scene to shake things up in a big way: "I think she's here to blow up Vought. She's here to try to get Vought back to the original idea behind creating superheroes."
Still, there is a whole other side to Stormfront, and according to a recent report, the character is actually an undercover white supremacist, with recent episodes highlighting her tendencies. 
Is Stormfront secretly a white supremacist?
From the very beginning of The Boys, eagle-eyed viewers might have noticed some unusual differences between Stormfront's public persona and the way that she interacts with other characters behind the scenes. According to a recent report, Stormfront's outspoken feminist politics are at odds with how attracted she is to the ultra-conservative character Homelander.
Additionally, she has been noticeably cold and distant to African-American characters, presenting a completely different side of herself.
In one of the second season's early episodes, Stormfront's disturbing characteristics were seemingly confirmed when she used a racial slur on Komiko's younger brother when killing him. Stormfront was revealed to be a retired supe named Liberty, who was anti-Black in her heyday. This level of racism is still present in her, as Season 2 Episode 5 shows her baiting A-Train and hinting that she feels white people are superior.
The aforementioned report also claims that Stormfront shares her name with a white supremacist website and that the comic book series on which the show is based featured a character named Stormfront, a character who was an unabashed Nazi. Certainly, recent episodes of The Boys seem to confirm that Stormfront is much more problematic than viewers might have originally anticipated.
Just how far showrunners will take her racism remains to be seen — but with as much as producers for The Boys like to push the envelope, it seems certain that there will be plenty of buzzworthy moments yet to come.