'The Boys': Why Erin Moriarty Is Looking Forward to Working With Jensen Ackles in Season 3
Erin Moriarty portrays Starlight in The Boys — one of the few characters gifted with superhuman abilities who yearns to use her powers for good. Rather than succumbing to the demands of a twisted corporation and a threatening Homelander, she breaks from the pack. She sides with those who want to dismantle Vought and destabilize its influence over government (and international relationships).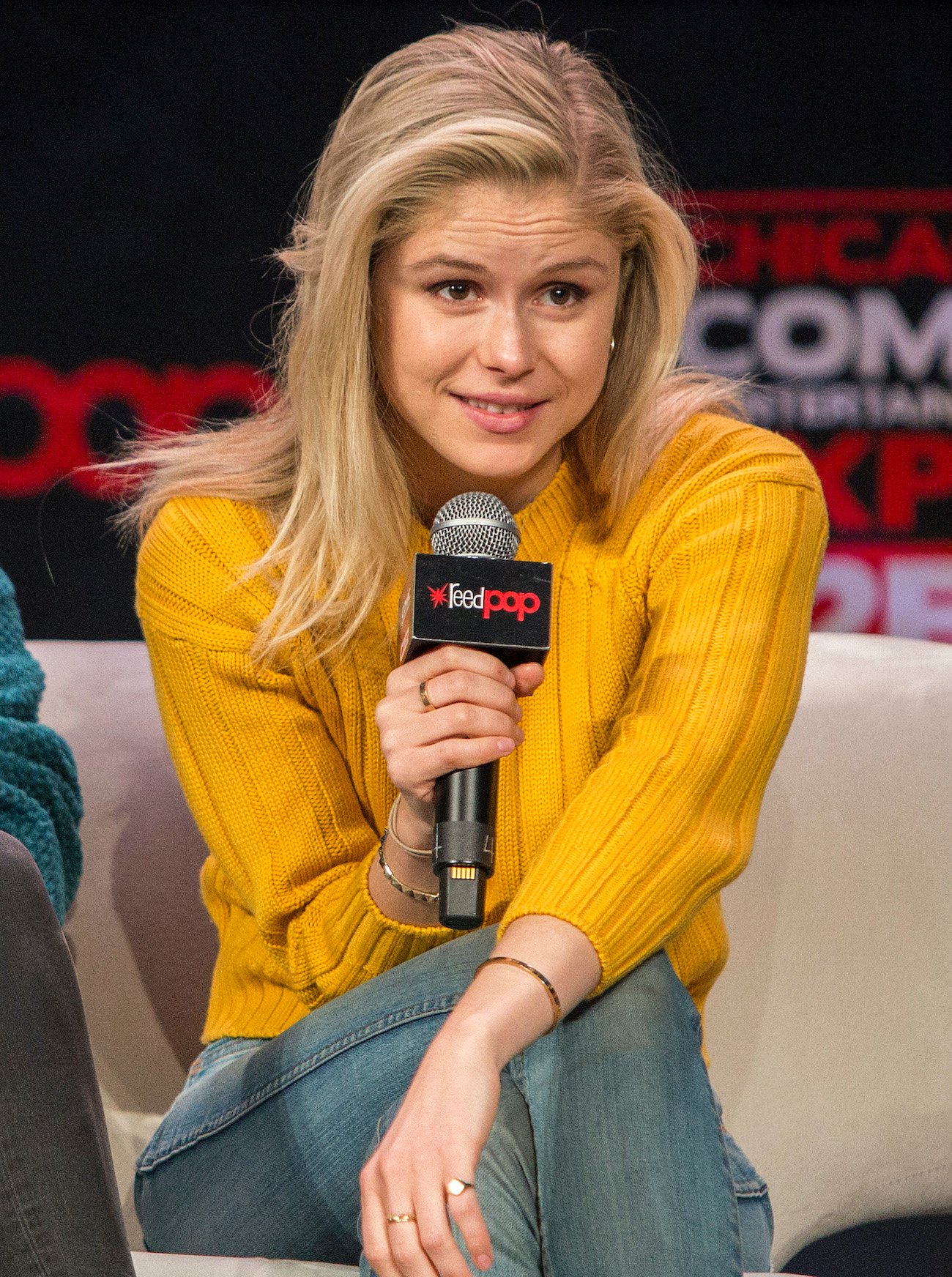 The first two seasons of The Boys have worked to characterize Starlight — revealing her deep-seated tendency toward altruism and morally upstanding behavior. Yet, she works alongside heroes who yearn to vilify her. During an interview with Entertainment Weekly, Moriarty explained why she's excited to work with Jensen Ackles in season 3. Ackles will portray Soldier Boy — yet another character who's bound to cause some trouble for the hero. 
Erin Moriarty talks Jensen Ackles and Soldier Boy 
Erin Moriarty told EW why she is excited to work alongside Ackles, noting: 
I'm really excited to work with Jensen Ackles…I've heard wonderful things from Eric Kripke and friends who've worked on Supernatural. He seems like a really lovely guy. 

Moriarty | Entertainment Weekly
Though Ackles seems like a "lovely guy" and is bound to be an additional friendly face, Moriarty also thinks he boasts the skills necessary to take on the anthesis to Captain America. She shared: 
He's really talented and he's perfect for that Captain America-esque role. And that role just seems so interesting and nuanced and dark, true to a lot of characters on The Boys. So, I'm just excited to see what he brings.

Moriarty | Entertainment Weekly 
Moriarty is "excited to see what [Ackles] brings" to the table. Soldier Boy is yet another character whose three-dimensionality should make for an interesting on-screen depiction. Unlike other supes, he is actually a patriot, and he takes his superhero role a bit more seriously, albeit he has no reservations about killing people as a means to an end. 
All about Soldier Boy from 'The Boys'
If Soldier Boy is anything like his comic book character, he will be desperate to get into the seven, so much so that he will make a fool of himself in an effort to be recognized as worthy. He's a bit a cheeseball and may be caught uttering phrases like "gee-wiz," while running from danger when he fears he may actually lose a fight. 
Soldier Boy boasts superhuman strength, speed, and agility. He fights with a shield (like Captain America), and is an expert in hand-to-hand combat. However, he is not as powerful as the other Supes in the seven. Soldier Boy reportedly fought in World War II, but Butcher and others believe this is merely a story fabricated to enhance his appeal.
If Jensen Ackles plays the twisted-minded patriot — who is a morally corrupt yet determined "hero" — in a comic book accurate fashion, the on-screen depiction should be quite interesting.