'The Brady Bunch': Maureen McCormick 'Blabbed' to Barry Williams About Her Nervousness to Have Sex on Her Wedding Night
Maureen McCormick played one of the most iconic characters ever to hit sitcom television, as she was Marcia Brady on The Brady Bunch. McCormick wrote all about her life in her memoir, Here's the Story: Surviving Marcia Brady and Finding My True Voice. And she went deep into a discussion regarding her crush on co-star Barry Williams who played Greg Brady.
McCormick also discusses her wedding night to husband Michael Cummings. And she noted she talked to Williams about having sex that night. Here's what she wrote.
Maureen McCormick had a huge crush on Barry Williams when filming 'The Brady Bunch'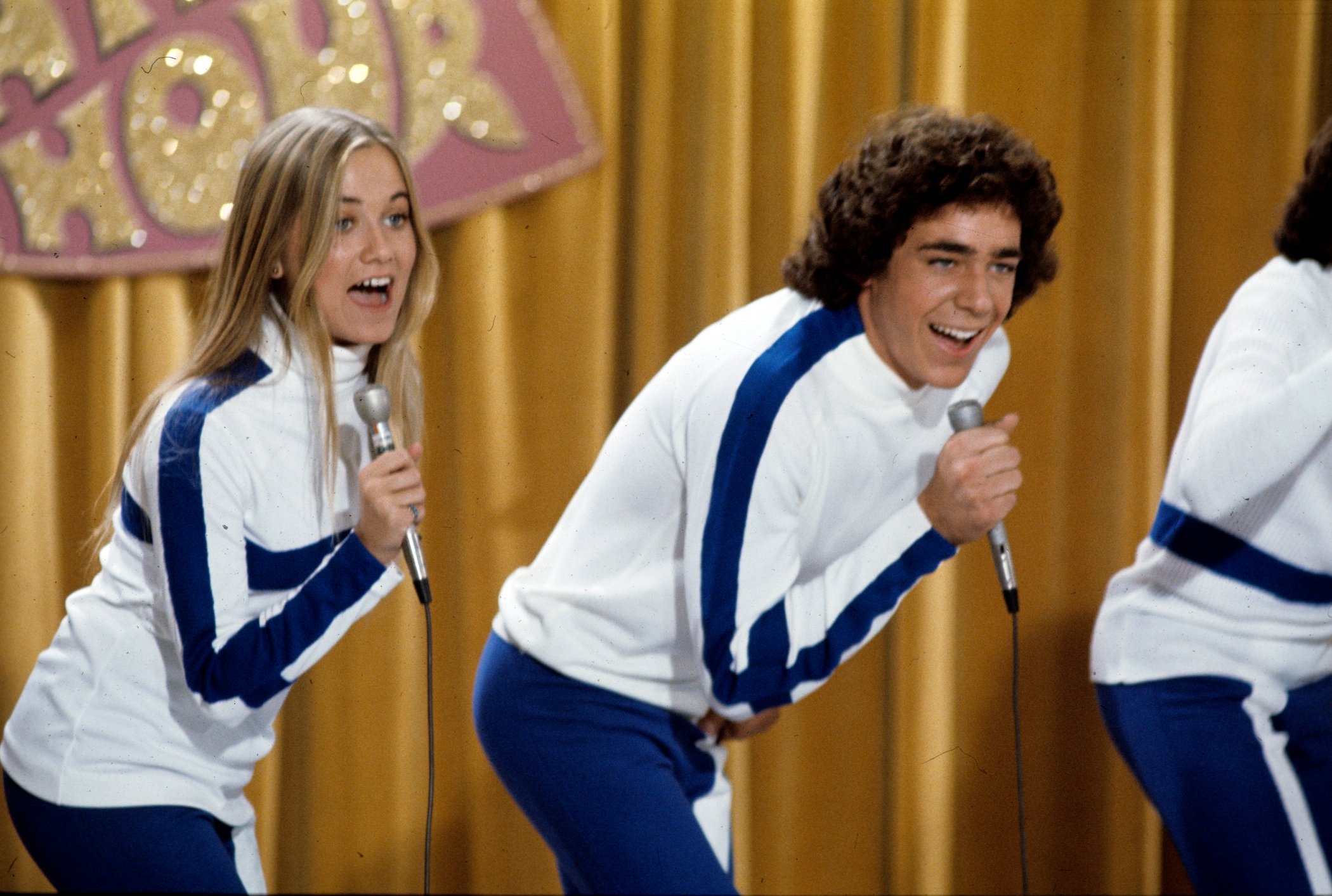 McCormick was a young teen when she started filming for The Brady Bunch, and she got along famously with Williams. The two played the classic brother-sister duo, but it seems they both had crushes on each other. And their romance even started to become an issue for production.
"There was so much electricity between us that I felt the hair on my arms stand up every time we got close to each other," McCormick wrote. "I thought about Barry even when I had other scenes with other guys. I used to ask myself how I could ever look in eyes other than his liquid blues and feel such love."
Things got difficult for production during the final episode of season 4. "The problem was that this episode was being shot at the height of the sexual tension between Barry and Maureen," Lloyd Schwartz, the Brady Bunch director, wrote in his book, Brady, Brady, Brady. "When Barry sat down on the bed and started to talk to his TV sister, it became romantic, even steamy. I couldn't print a scene in which a brother and sister were obviously hot for each other."
McCormick said she 'blabbed' to Williams about having sex on her wedding night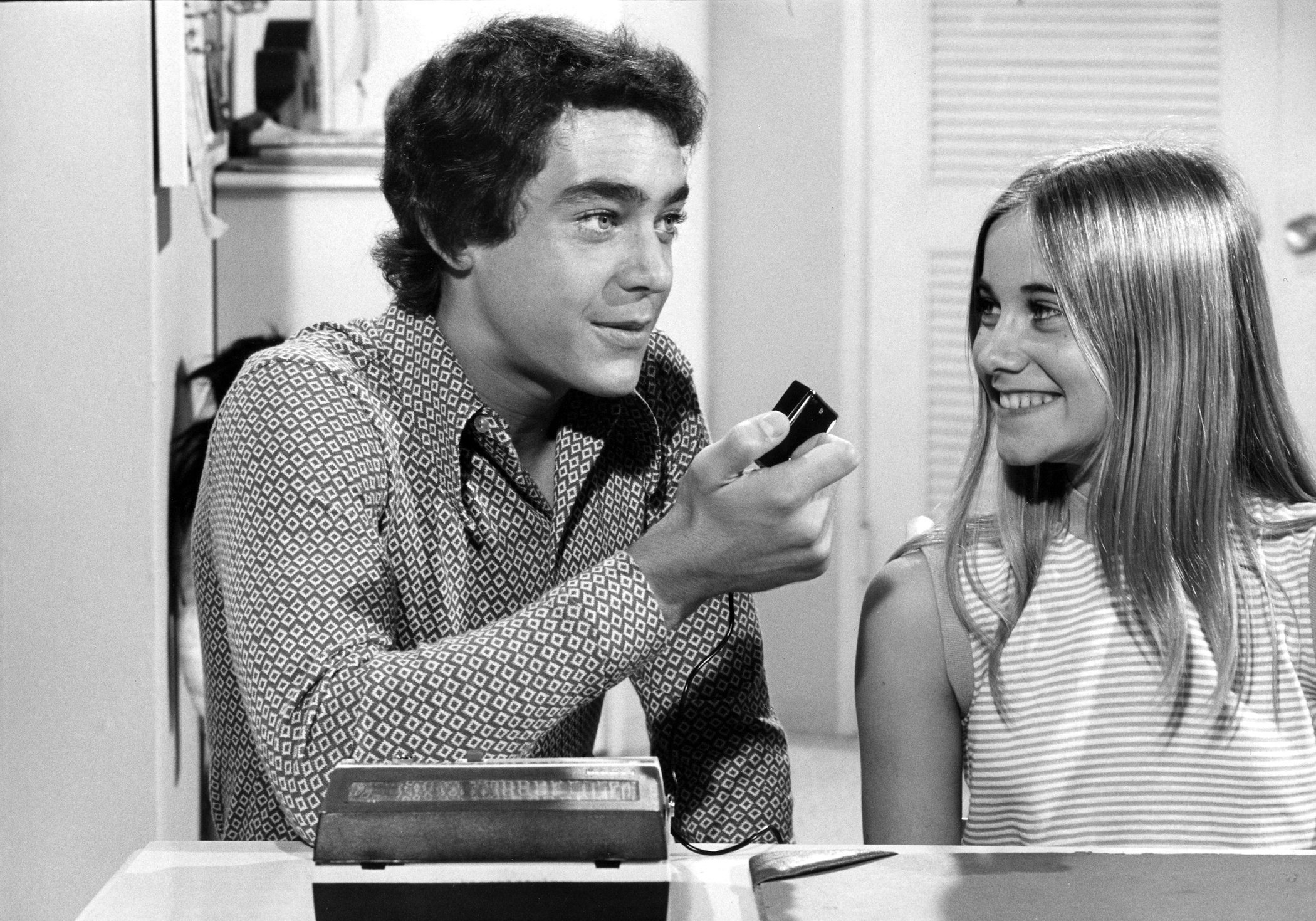 While McCormick and Williams had huge crushes on each other, their romance never materialized. Instead, McCormick later met Cummings. After spotting Cummings at a concert, she immediately knew Cummings was the one for her. The couple tied the knot in 1985.
"The dinner turned into a party that went way past the time any of us anticipated, which was fun until three-quarters of the way through the night Michael I remembered there was still one more momentous event left to the evening," McCormick wrote in her memoir. "It was our wedding night. We were finally going to consummate our relationship."
McCormick then wrote about how she couldn't hold in her anxiety and excitement when it came to the special night. She noted she "blabbed about my nervous excitement to Barry and Eve [Plumb], who got the entire Brady crew to follow us back to the Hotel Bel-Air, where they decamped in our honeymoon suite and, thanks to several bottles of champagne, stayed … and stayed … and stayed."
McCormick and Michael Cummings are still married today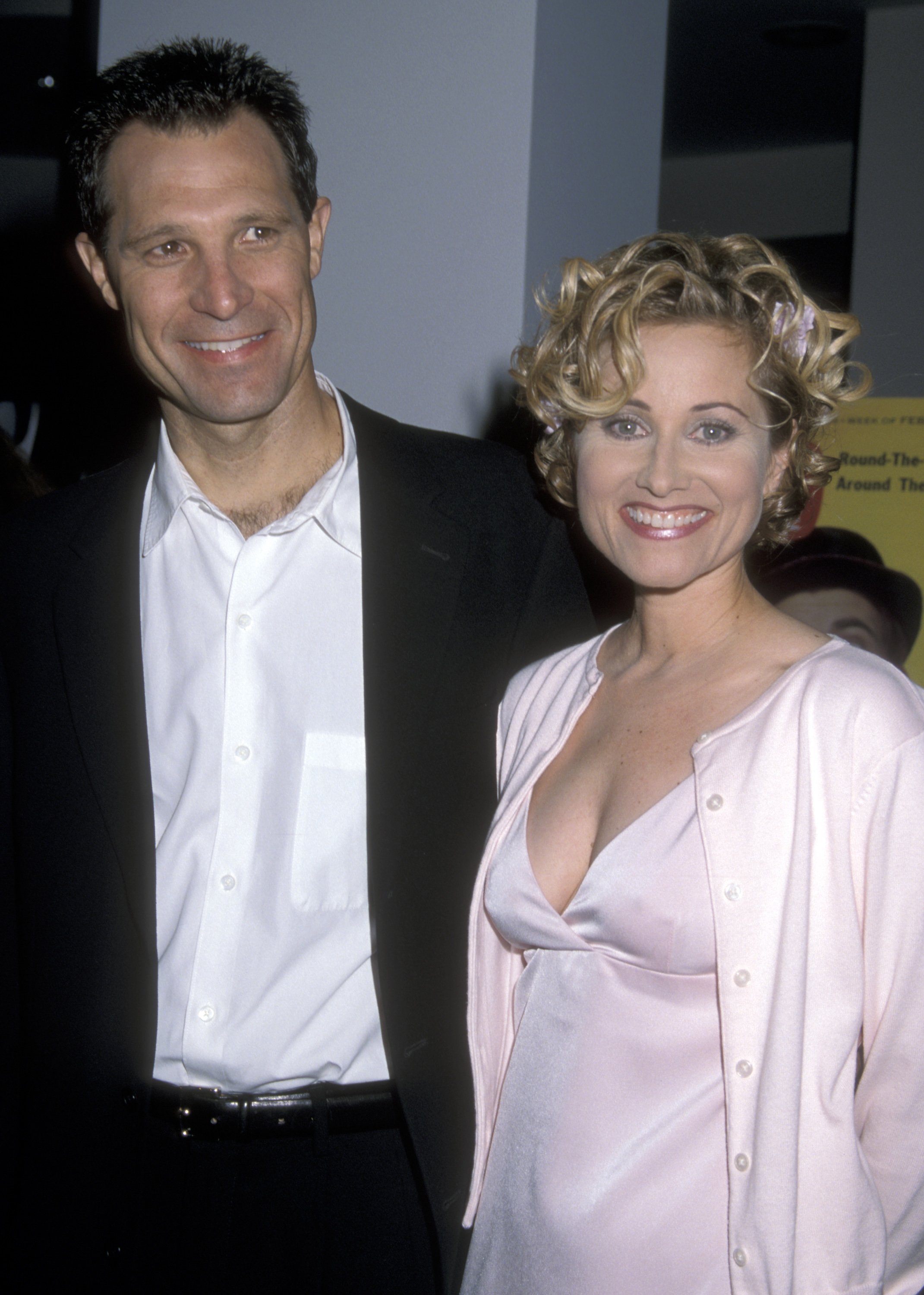 Williams and McCormick may have dreamed of the day they'd end up together. But McCormick made the right choice when choosing Cummings. While the two have had their ups and downs over the years, especially when dealing with McCormick's addictions of the past, they've stuck by each other's side.
"I know there's one reason that Michael and I managed to stay together through all the heavy-duty ups and downs: our faith," McCormick wrote. "The two of us had faith that our love, despite all of our problems, was real, strong, durable, and worth sticking around for. Our faith made us believe our love was real."
As for Williams, he tied the knot a few times. He's reportedly still married to Tina Mahina whom he walked down the aisle with in 2017.
Check out Showbiz Cheat Sheet on Facebook!