'The Breakfast Club' Hosts Slam Megan Thee Stallion Over Her Interview Restrictions
2020 has been a year of highs and lows for Megan The Stallion. The Houston "Hot Girl" native and rapper is soaring in her music career with No. 1 hits and her debut full-length studio album. But her personal life is not as cozy.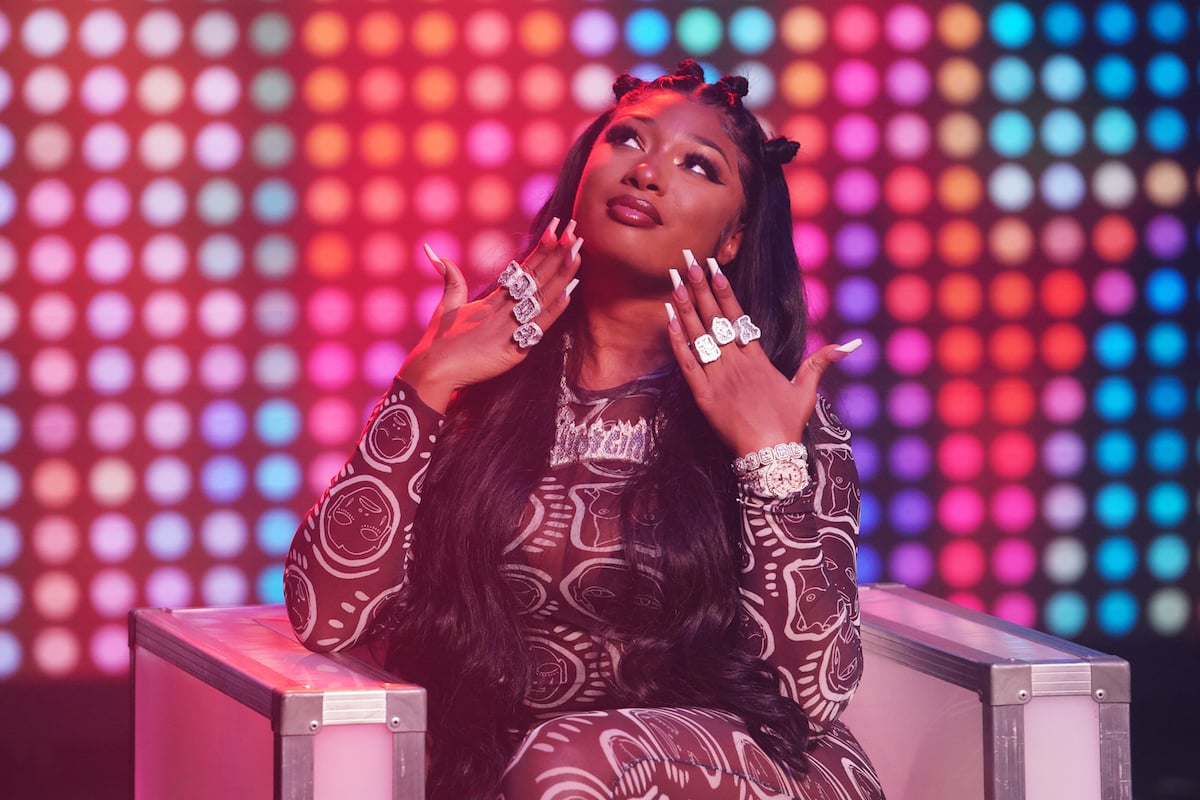 Earlier this year, Stallion suffered gunshot wounds to the foot. She accuses her former friend and rumored ex, Tory Lanez, of pulling the trigger. Stallion hasn't spoken much about it but she did reveal some shocking details about the aftermath of the shooting in a recent interview with GQ Magazine.
Stallion's fans are happy she's speaking out. But, the hosts of The Breakfast Club are accusing Stallion of bypassing Black media outlets and giving mainstream outlets exclusives. 
Megan Thee Stallion reveals all in her interview with GQ
Stallion's interview with GQ came as an honor of being crowned Rapper of the Year. While Stallion was happy about the accolade, the shooting and Tory Lanez's comments on social media had her frustrated.
In the interview, she reveals that she left a pool party with Lanez and two others to head home. She admits to having a bad feeling about the night but decided to ride with Lanez regardless, something she now regrets.
Related: Reports Surface That Megan Thee Stallion Was Shot After Breaking off Relationship With Tory Lanez; Stallion's Team Sends Lanez a Warning
She refuses to get into specifics of what she and Lanez allegedly argued about. But, she says as she exited the vehicle and began walking away, Lanez started shooting at her feet, wounding her in the process.
"I never put my hands on nobody," she said. "I barely even said anything to the man who shot me when I was walking away. We were literally like five minutes away from the house."
Stallion claims Lanez offered her and her friend money to stay quiet about the shooting. She admits regret for not reporting him to the police but says she did so in order to protect him amid unrest and killings of unarmed Black people in the US.
Lanez is facing a felony assault charge as a result of the shooting.
'The Breakfast Club's' DJ Envy slams Megan Thee Stallion for her alleged poor treatment of Black media outlets
While fans were happy Stallion opened up in her interview with GQ, Power 105.1 New York's popular radio hosts of The Breakfast Club were not. DJ Envy was the first to blast Stallion for what he says is her continuous practice of implementing restrictions for questioning in her interview when she appears on their show.
"I yeah I think it's crazy because when she does white publications she's able to talk and talk about everything that she wants to talk about but when she goes to the black press and black publications there's a list that the label sends out that you know don't ask her about this don't talk about this – don't talk about that," Envy began. "But we're the ones that support her and hold her down and play her music and talk about all the good things that she does and go through all that stuff…it's just weird when they do that."
Related: Tory Lanez Was Accused of Being Aggressive Toward an Ex Before Reported Shooting Incident With Megan Thee Stallion
Charlamagne Tha God agreed with Envy, saying, "I just don't like when artists go to white publications and spill their guts but when they come to the black media outlets they want us, they have a long laundry list of things not to talk about."
But Angela Yee came to Stallion's defense, adding that the artist's record label or management group are normally those who impose such restrictions. Yee says the artist is not always privy to such conversations had on their behalf.