'The Cake Boss' Buddy Valastro Tried to Use His Fame to Avoid Getting Arrested
'The Cake Boss' star Buddy Valastro tried to get away with a DUI using his fame.
Cake Boss may be known for its beautiful and delicious cakes, but many fans show up for the drama. Buddy Valastro, the owner of Carlo's Bakery and the face of the show, likes to come off as a family guy, but sometimes he comes off more like a wild card. While some fans love his old fashioned ways, other fans question how Valastro became so famous in the first place. 
There has been more than one argument with his sister that resulted in her being fired, and Valastro was pulled into a rivalry with Duff Goldman in 2012 after Ace Of Cakes was canceled. What fans were most shocked to learn about from Screen Rant, however, was when the celebrity chef said police couldn't charge him with a DUI because he's 'The Cake Boss.'
Who is the Cake Boss?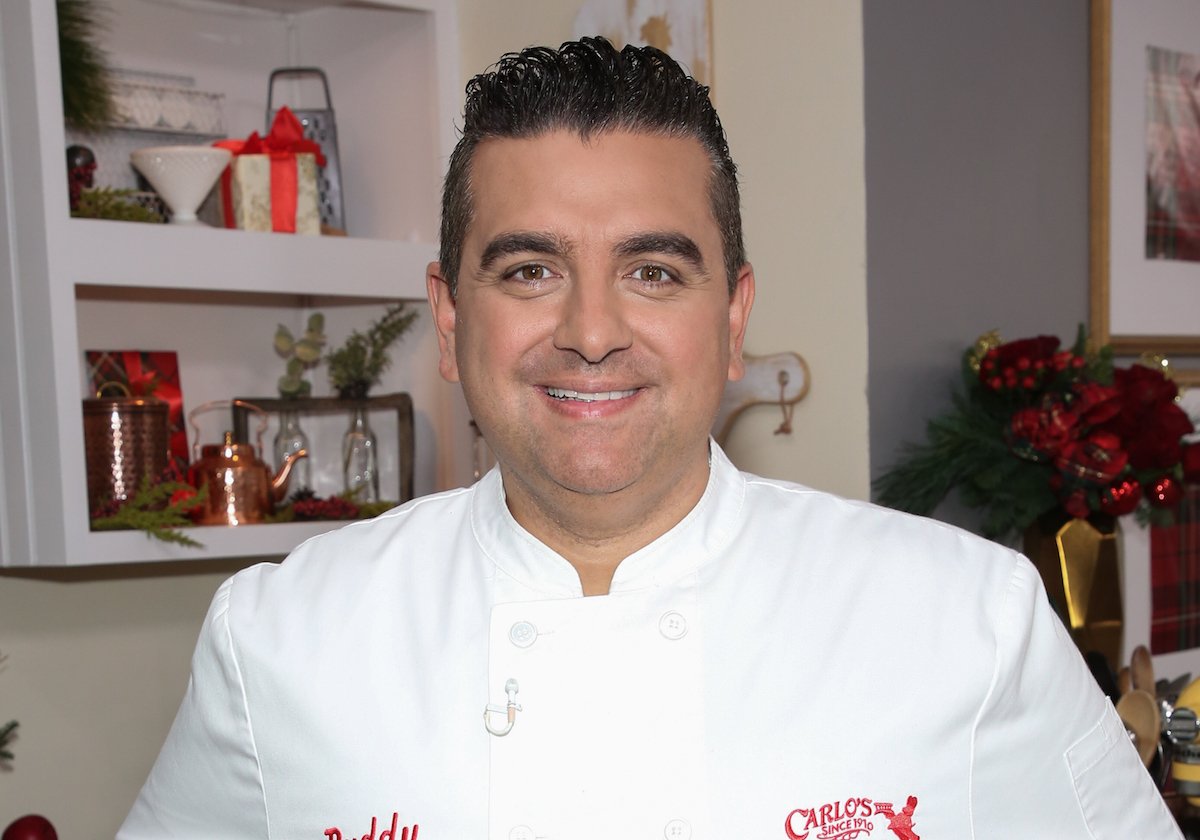 Valastro is perhaps best known for his show Cake Boss, but he wasn't born into fame. Valastro inherited his father's bakery at age 17 when his father tragically passed away.
Since then, Valastro has been working with his family to build the business and his growing empire.
Fans tuned in from 2009 to 2017 to see what new cakes Valastro and his employees would cook up next. As the show grew, so did Valastro's business, and several episodes showcased the opening of new bakeries. His family also began to play a bigger role in the show.
As Valastro's fame grew, so did his demand. While Cake Boss is his main show, he's been showcased on other shows. He helped fellow TLC host Randy Fenoli give 52 brides their dream wedding in 2019. Fenoli made sure that the brides had a beautiful wedding, and Valastro cooked the cake. 
That's not the only show that Valastro has helped out. He made a gender reveal cake for Josh and Anna Duggar. They cut into it on the Today Show and were delighted to learn they were going to have a girl.
Valastro also has some spinoff shows. After being dragged into a feud with Duff Goldman in 2012, fans have been dying to see the two bakers face off in reality. Valastro agreed to a new show called Buddy vs Duff.
There have been two seasons so far, and according to Mashed, the first season ended in a tie. Fans were a little disturbed to see Valastro cast as the villain, however. 
Not even the Cake Boss is not above the law
Famous people can sometimes think they're too big for the law, but they get a chance to pose for a mug shot just like everyone else. Valastro learned this the hard way back in 2014.
On Nov. 13, 2014, a police officer reportedly witnessed a yellow 2014 Corvette driving erratically. They had no idea who was behind the wheel, but they were about to find out.
After pulling the Corvette over, Valastro got out of the car. Police gave him a sobriety test, which he failed. His blood-alcohol level was 0.09 percent, which is above the legal limit. It's important to note that it was just barely above the legal limit which is .008, but he was still driving drunk.
Rather than coming in quietly, Valastro unveiled his notorious temper. He began to scream at the police that they couldn't arrest him because he's 'the Cake Boss.' Whether or not the cops knew who he was, the police still took him in, and the Cake Boss spent the night in the slammer.
Buddy Valastro saw his day in court
Once Valastro sobered up, his tune changed drastically. Rather than trying to fight the charges, Valastro went to court and pled guilty to the D.W.I charge.
Judge Melissa A. Crane took it easy on Valastro. Rather than giving him jail time, she fined him for $300, revoked his license for 3 months, and instructed him to take a drunk driving course. 
The New York Times reports that outside of the Court House, Buddy Valastro addressed waiting reporters. Valastro said, "One is too many, and I will never get behind the wheel of a car again if I have a drink, even if I have a sip. I can tell you honestly that when I got in that car I thought I was fine to drive. But I wasn't and I put people in danger."
Whether Valastro has kept his word or not is unclear, but he hasn't been in court for a DWI charge since. He seems to be trying to keep his image clean, and so far has succeeded. His current net worth is $10 million, so his run in with the law clearly didn't hurt his image.