'The Carol Burnett Show': Carol Burnett Didn't Have the Highest Net Worth of All the Actors on the Show
Fans of The Carol Burnett Show know all about the leading lady, Carol Burnett. Burnett didn't grow up wealthy, but she's amassed a huge fortune over the years thanks to her 11 seasons with her variety show. And many others associated with the show have found fame and success as well.
While Burnett's made millions, she's not the richest cast member on her show. Here's who made even more money than she did.
Carol Burnett from 'The Carol Burnett Show' is estimated to have a net worth of $45 million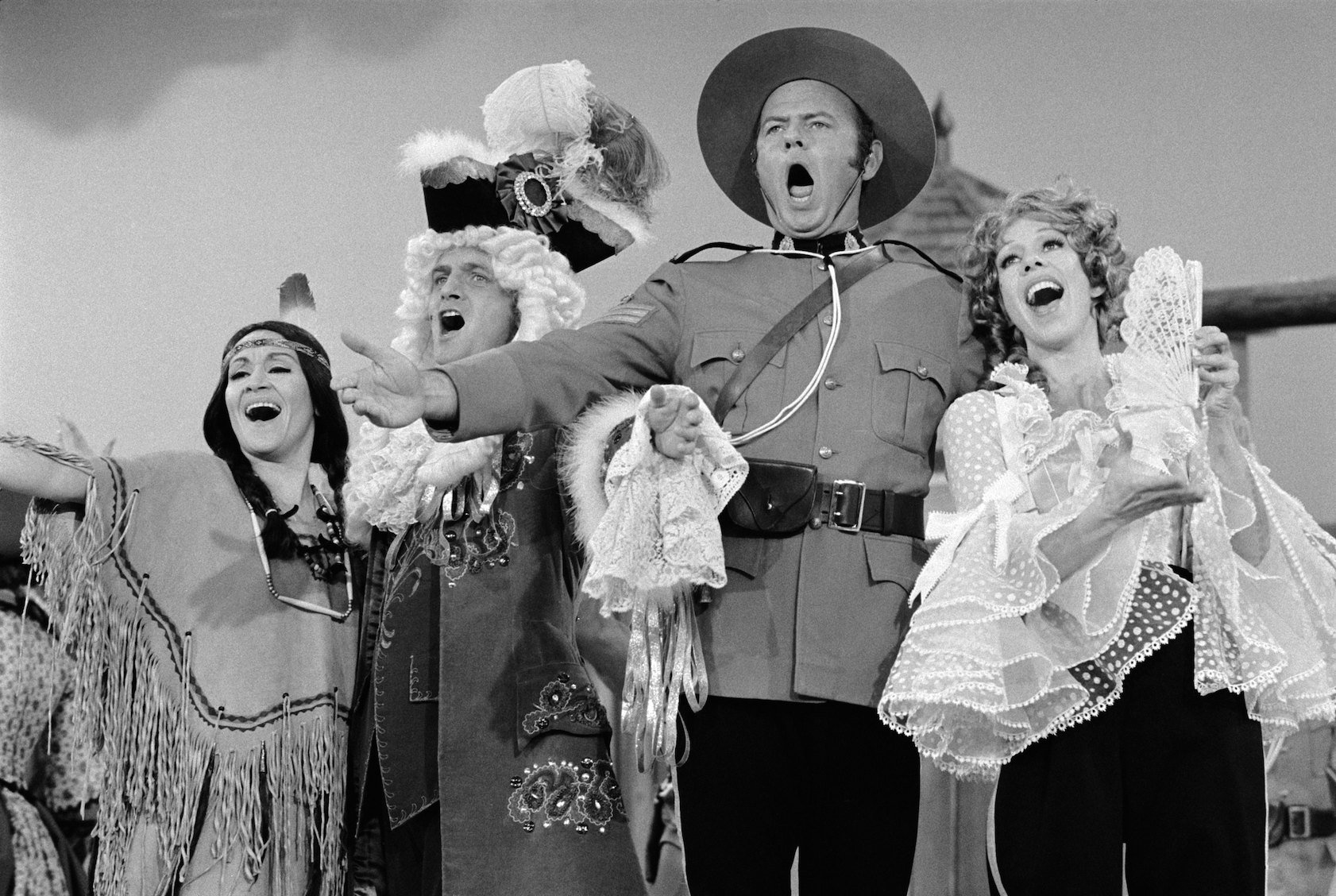 Burnett didn't have it easy growing up. According to UPI, both of her parents were alcoholics and divorced, and she was raised by her grandmother. And she didn't have much money. In an interview, she recalled how everyone around her was living with very little.
"Then, all my friends had something like my life," Burnett noted. "Ilomay, my best girlfriend, lived with her grandmother — her parents were divorced — and most everybody in that neighborhood was on relief. It was the Depression. … There were two kinds of people — us and the people in the movies. I didn't know anybody in between."
When it came time for college, Burnett wanted to go to UCLA, but her family didn't have the money to send her. Luckily, a mystery donor gave her the funds, Biography reports. She started getting small roles in 1955 and landed more roles after a stint on Broadway. Finally, in 1967, The Carol Burnett Show was born. And the star has an estimated net worth of $45 million.
Co-stars Harvey Korman, Tim Conway, and Vicki Lawrence also made millions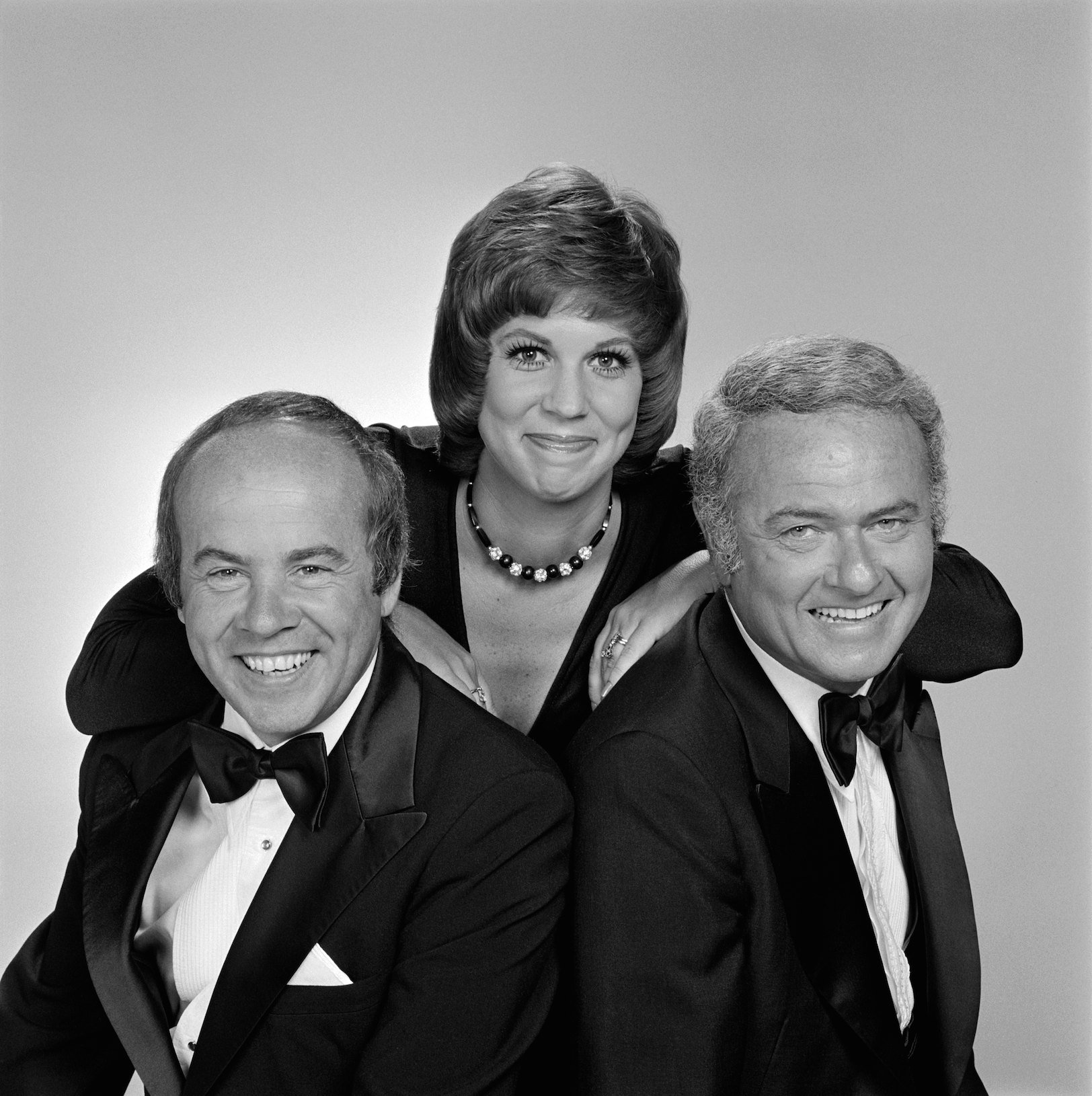 While Burnett is hilarious on her own, the show wouldn't have been as huge of a success without her hilarious co-stars. While Harvey Korman eventually left The Carol Burnette Show, Burnett wanted someone like him on the show initially. According to Celebrity Net Worth, he had over 100 acting credits and died with a net worth of $25 million.
Tim Conway was another fan favorite on the show. While Conway had his own show with his name in the title, it was The Carol Burnett Show that launched him to even more fame in the mid-'70s. He joined the cast in 1975 and stuck with it for the next few years of it running. Celebrity Net Worth reports he died with a net worth of $15 million.
Vicki Lawrence might be best known for her role as Mama in "The Family" sketch on the show. She was also known for her features that looked just like Burnett's. Celebrity Net Worth notes her net worth stands at $8 million.
Dick Van Dyke has a higher net worth than Burnett
While Burnett seemingly has a way higher net worth than all of her show's other regulars, she doesn't have more money than Dick Van Dyke. Korman left the show after 10 years once he was offered his own show, and that's when Van Dyke was called.
"Going into our 11th season, we came up with the idea of asking Dick to be my co-star," Burnett noted. "I was thrilled when he accepted."
Unfortunately, it wasn't the right fit. Burnett noted the writing didn't fit Van Dyke's unique point of view. "After a few weeks, he was unhappy with the situation and asked to leave the show," she added. "I didn't blame him in the least, and his last show with us was around Thanksgiving."
While Van Dyke's stay on the show was brief, he was assuredly part of the cast and fan's memories. And he amassed a larger fortune than Burnett. Celebrity Net Worth notes Van Dyke's total net worth is $50 million.
Check out Showbiz Cheat Sheet on Facebook!