'The Carol Burnett Show': Carol Burnett Said She Was the Reason the Show Was Canceled
The Carol Burnett Show still stands out in fans' memories as being truly one of a kind. The show featured Carol Burnett acting alongside her core cast in hilarious comedy sketches, and they also had plenty of guest stars to draw in even more viewers. It was so successful that it received tons of award nominations and more than one revival.
While Burnett adored working on the show, it seems she was also the one to shut it down. She said she was the reason for the show's cancelation. Here's why.
'The Carol Burnett Show' ran successfully for 11 seasons
Burnett didn't have an easy childhood — but she was able to find the humor in her darkest times. And when it came to her acting career, she didn't initially want to be on television.
"I kept thinking, 'I'm not really television, I really want to be Broadway,'" Burnett told PBS's American Masters. "But the television became more fun for me because we still did music and we still had comedic sketches, with the advantage that it changed every week. So I was able to learn how to do different characters and to be different people, as opposed to being the same person on a sitcom every week, or the same person eight shows a week on Broadway."
Ultimately, she started The Carol Burnett Show in 1967. And it ran for 11 years, ending in 1978. Notable actors like Lyle Waggoner, Vickie Lawrence, Harvey Korman, and Tim Conway were also regulars on the show. And the series got a highly-coveted Saturday-night slot on TV, giving it that extra viewer boost.
Burnett noted she was the one to stop the run of the show
Fans can still name their favorite sketches from The Carol Burnett Show. And it seems the show was still popular when Burnett called it quits in 1978.
"There are two things that happen when a show goes off the air," Burnett said, according to UPI. "One is you quit and the other is somebody from the network knocks on the door and says, 'Stop doing this.'" For Burnett, it was the former.
"I thought it was much classier for me to say bye-bye first," she added. "We'd been doing the show for 11 years and they wanted us back, but some little voice said no, now is the time. I think I was right."
She then recounted a time when Carol Burnett Show regular Tim Conway was told to stop filming the show he was on right before he was acting out a scene. "[Conway] was in his dressing room putting on his boots for the next scene and one of the suits from ABC knocked on the door," Burnett said. "The guy came in and said, 'Hello, I'm so-and-so,' and Tim said, 'Hi!' and the suit said, 'Stop doing this.' He literally said, 'Stop doing this.' Tim took the boot off."
'The Carol Burnett Show' revival in the early '90s flopped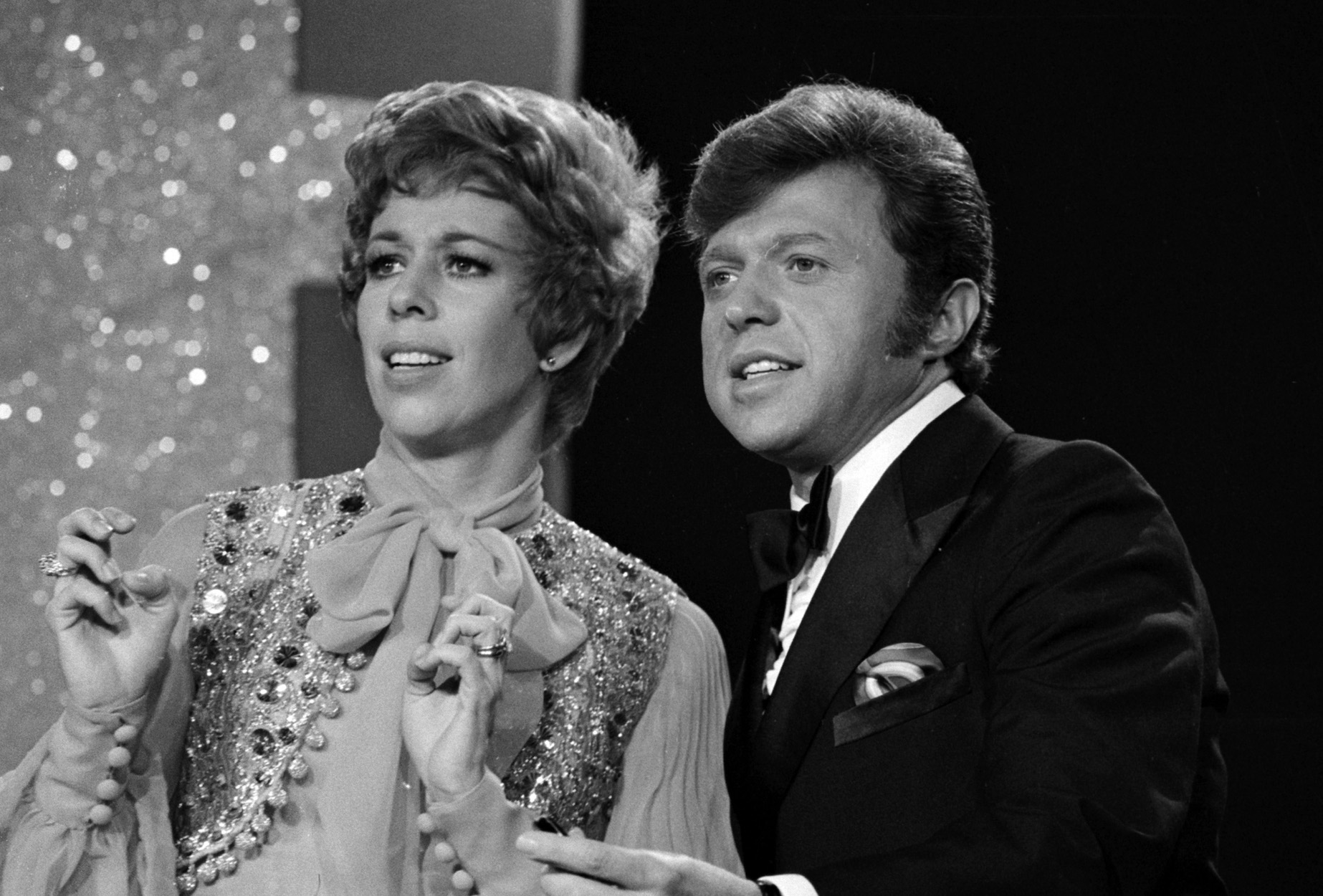 While Burnett was finished with her show in the late '70s, it looks like she was willing to try and revive it in the '90s. Entertainment Weekly notes Burnett tried to bring it back to CBS in 1991, but it proved to be an epic failure. Burnett's show only ran for four broadcasts before being pulled completely.
As for what went wrong, it seems the staff couldn't get on the same page. Burnett wanted the show to go back to the feel it had in the '60s, but the young writers wanted a fresher spin. The old-school crowd won, and the newer producers and performers left.
"They were literally taking sketches from the '70s, dusting them off, crossing out Harvey (Korman) and writing in another name," one staff member said. "It was so insulting to the writers — dead guys were having an easier time getting their stuff on the show. And as much as Carol said, 'I can't be in every sketch,' if you pitched an idea that didn't involve her, it was dead."
Despite the flop, Burnett's legacy lives on with the original Carol Burnett Show.
Check out Showbiz Cheat Sheet on Facebook!