'The Carol Burnett Show': Carol Burnett Said She's to Blame for Her Divorce From Joe Hamilton
The Carol Burnett Show is still considered to be a triumph in comedy television. Carol Burnett starred in the show and played a wide range of characters in the variety series. And she also had a romance with the executive producer of the show, Joe Hamilton.
While Hamilton and Burnett were married for over 20 years, they divorced in 1984. So, what led to the split? It seems there are many factors, but here's what Burnett noted.
Joe Hamilton was a TV producer for 'The Carol Burnett Show'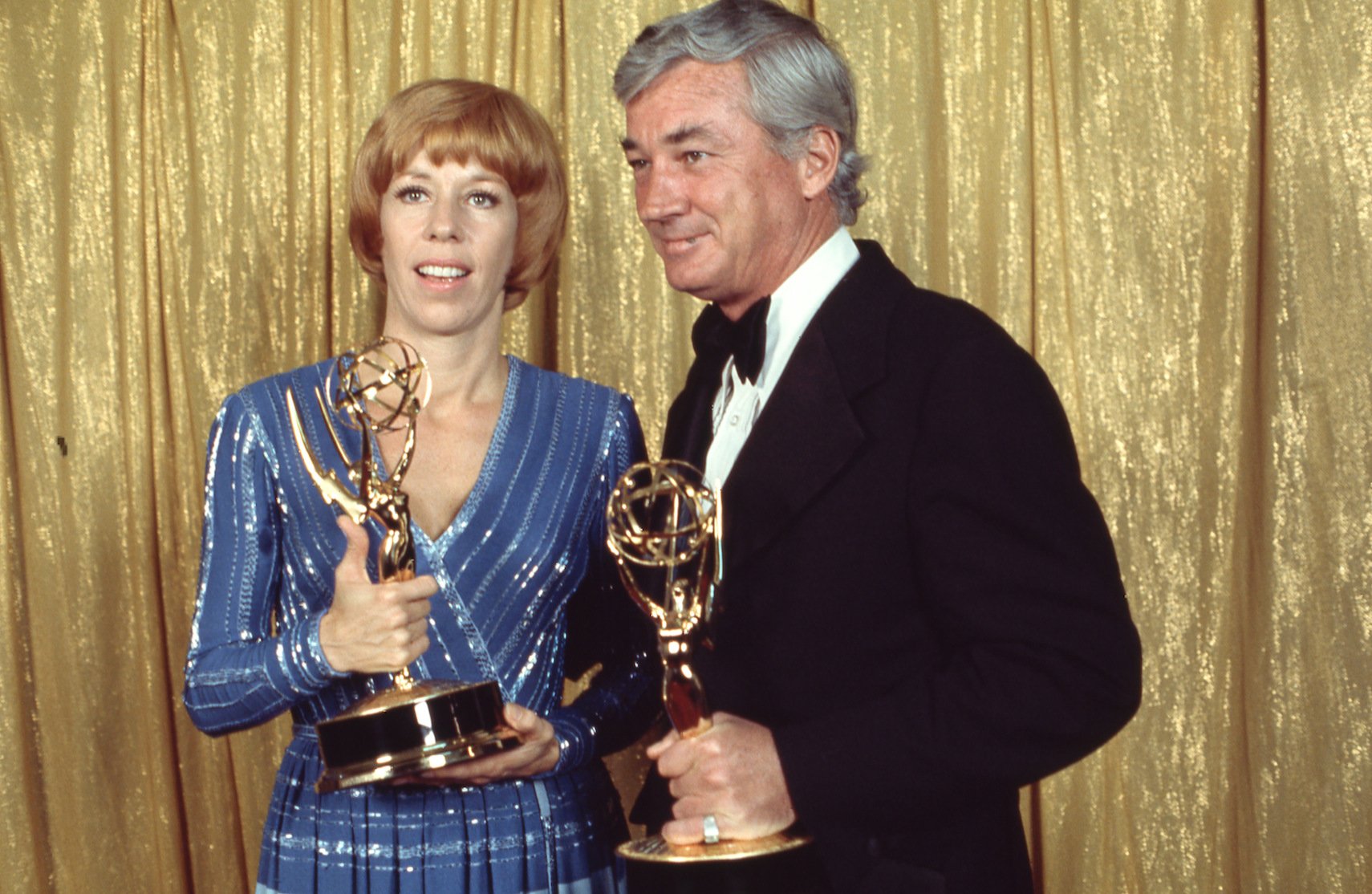 Both Hamilton and Burnett were married prior to getting together — and they seemed like the perfect match. Your Dictionary notes Burnett met Hamilton after working on The Garry Moore Show, and they married in 1963. The two then went on to have three children together, and Hamilton was also the executive producer of The Carol Burnett Show.
Unfortunately, it seems Burnett's workload put a lot of pressure on her marriage, and it may have been one of the contributing factors to her divorce. Not only did she continue with her show, but she took on film roles that ate up her time and energy.
In 1982, Burnett and Hamilton agreed to go through a trial separation, UPI reports. They ultimately couldn't work it out and divorced a few years later. This follows Burnett's first divorce in 1962 and Hamilton's divorce in 1963, which reportedly occurred the same day he married Burnett.
Burnett said her conflict avoidance attributed to her divorce
While Burnett's workload didn't help her relationship, it seems that wasn't the only issue. Burnett and Hamilton were also having a hard time with their daughter's addiction. And Burnett also admitted that her conflict-avoidant personality didn't do her any favors.
In 1990, Burnett told People that she had "People Pleaser's Disease" that would make her "nice and quiet, walking on eggshells and following all the rules. By the time I grew up. I was awfully scared to make any comments that would sound 'aggressive.' … That kept me out of any problem, as I saw it. of hurting somebody's feelings."
Unfortunately, it seems Burnett's refusal to express her anger attributed to the end of her second marriage. But after some therapy, she realized that was no way to live. "Nobody is going to drop dead if I tell them I don't like something," she added. "There's a way to explain how you feel in an honest, straightforward way, instead of stuffing your feelings. I'm finally learning to say 'I don't want to' or "I'm not happy with this.'"
Burnett married Brian Miller in 2001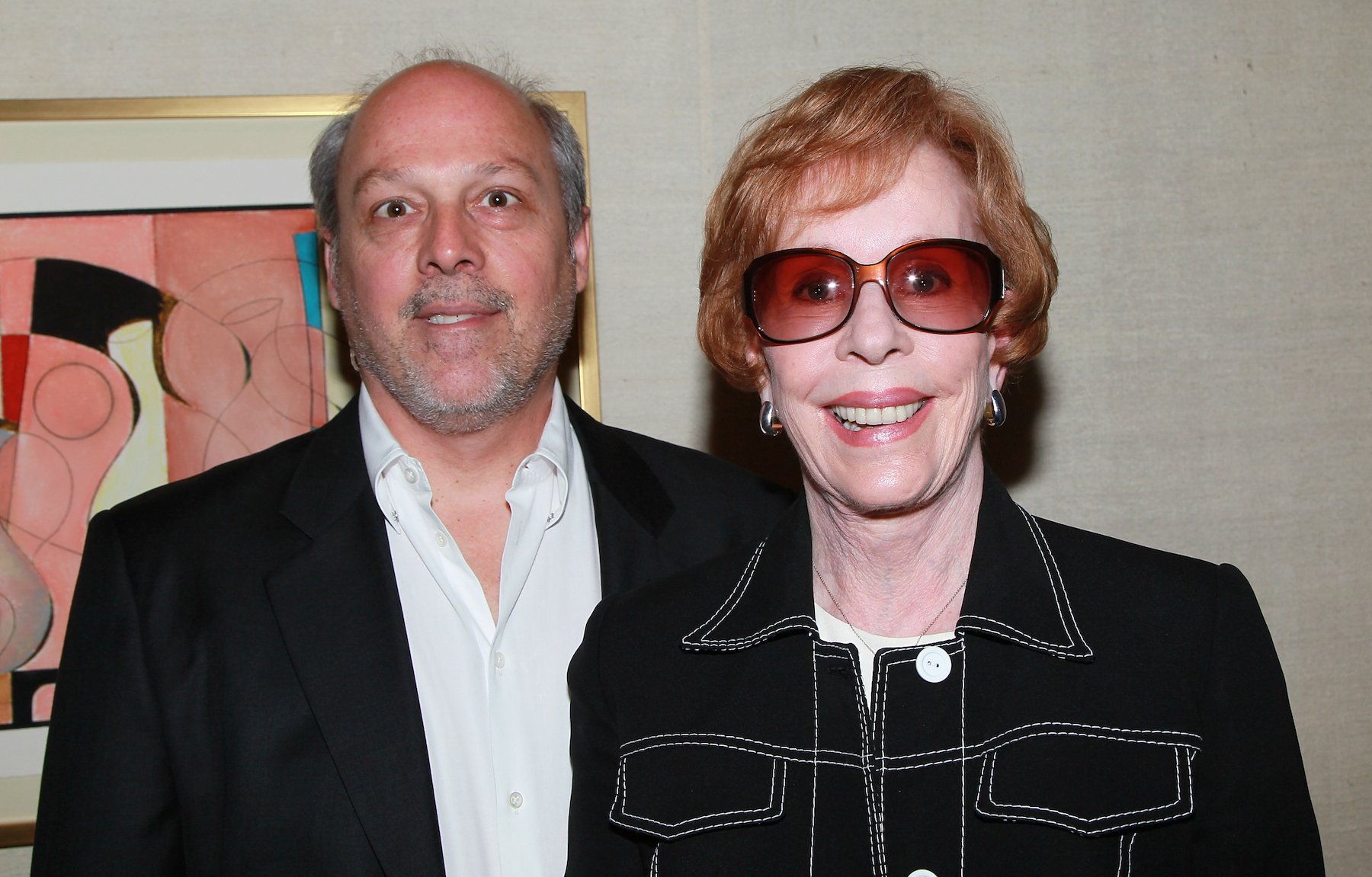 It seems the third time's the charm. Closer Weekly reports Burnett met drummer and contractor Brian Miller in the late '90s. They dated for roughly three years before marrying in 2001.
While Miller is over 20 years younger than Burnett, they're still going strong. And this is proving to be Burnett's longest marriage yet. "He's funny and not easily intimidated," she told People. "As we get older, the gap between our ages narrows. If you were 40 and married a 20-year-old, I don't think you could communicate like [we do]."
Burnett seems more than willing to joke about their age difference, too. "Look at our friend Clint Eastwood [Dina Eastwood was 36 years his junior] — I say, if it's good enough for the fellows, it's good enough for the girls," Closer Weekly notes she said.
Check out Showbiz Cheat Sheet on Facebook!