'The Carol Burnett Show': Tim Conway Turned Down Having His Own Spinoff Show Because He Thought It'd Be Bad
The Carol Burnett Show hasn't been on for decades, but fans still adore the variety TV series that had everyone cracking up. Carol Burnett starred in the show, of course, but she surrounded herself with plenty of talent. And Tim Conway was one of the best.
Conway brought in tons of viewers for his hilarious characters. And it seems he was once offered his own spinoff show from the series. Oddly enough, he turned down the incredible opportunity. Here's why.
Tim Conway played a number of iconic characters on 'The Carol Burnett Show'
The Carol Burnett Show wouldn't be the same without Conway. The Washington Post notes Conway started on the show as a featured guest, and he then became a regular in 1967 all the way to 1978. And it seems he was known for doing things his own way on set. While the cast would have their scripts rehearsed and prepared, Conway would go off-script and improvise to make the scenes even funnier and more outlandish.
The Washington Post notes one of Conway's most memorable scenes involved dentistry. Conway played a dentist who poked himself with a Novacaine needle due to his own incompetence.
Harvey Korman played the patient in the chair. Apparently, the scene was so hilarious that Korman had trouble keeping his laughter in — and he reportedly peed his pants. "I'm very proud of that, too," Conway said.
Conway reportedly thought a spin-off of his own wouldn't do well
Conway was so loved for his characters that it seemed he may have had the opportunity to part ways with The Carol Burnett Show and have his own TV series.
Conway's character, Mr. Tudball, was a huge hit with audiences. The Washington Post notes Mr. Tudball was a foreign businessman constantly fed up with his secretary, Mrs. Wiggins, who was played by Burnett.
It seems Mr. Tudball was so popular that this is the character producers thought could carry an entire show. According to MeTV, producers from The Carol Burnett Show approached Conway about the opportunity for Mr.Tudball to have a spin-off. But he said no. He enjoyed working with Burnett as she played Mrs. Wiggins, and he didn't think the show would have enough storylines to be successful.
Conway died at 85 years old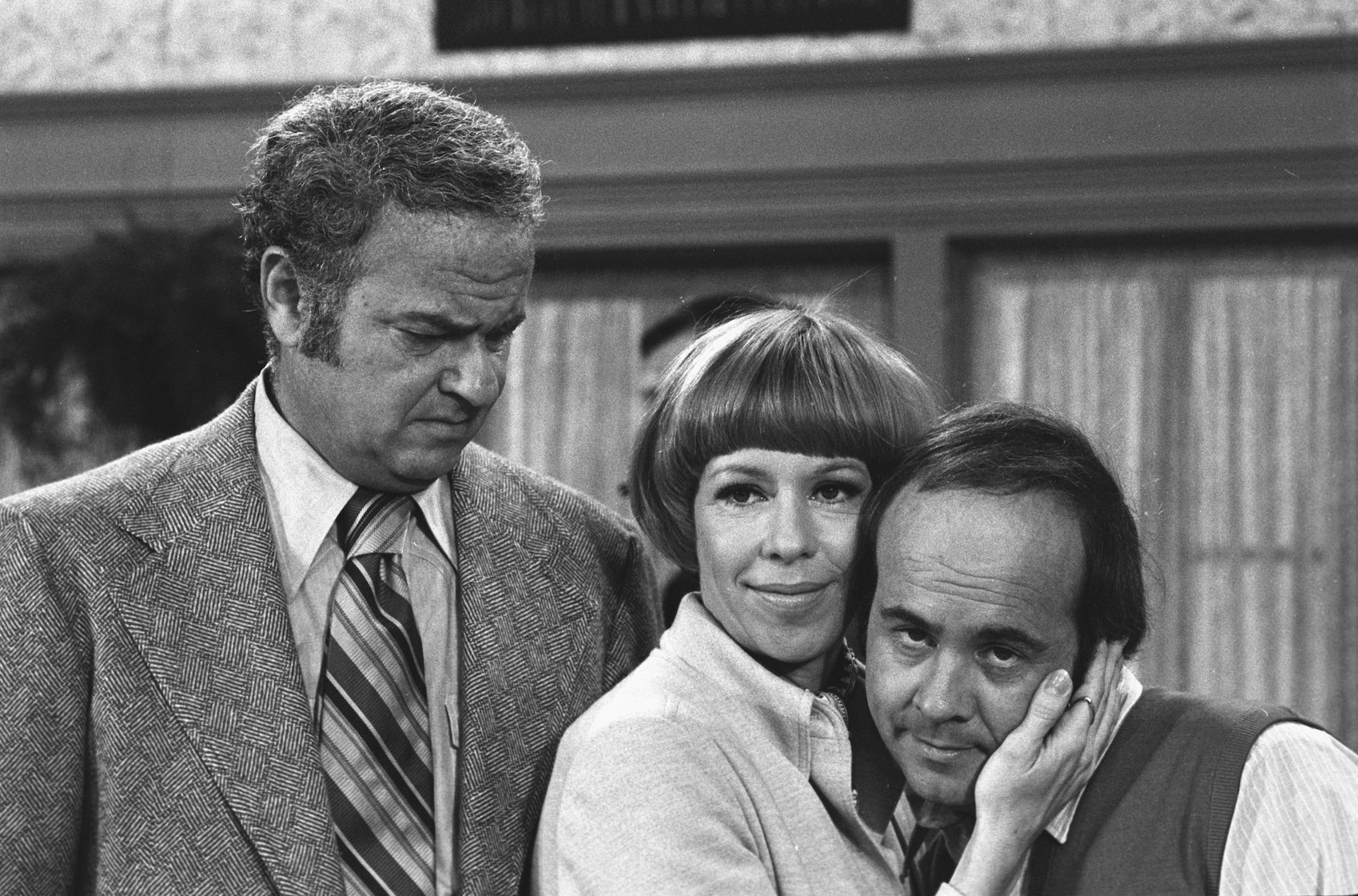 It seems Conway never got a spin-off, but he did go on to do plenty of other successful productions. And his legacy as one of Burnett's lead actors on her show remains strong. Sadly, Conway died at 85 years old in 2019. The Washington Post reports he had fluid in his brain and also dealt with dementia in his later years.
Not only does Conway live on in fans' memories thanks to his incredible jokes, but he also had plenty of awards under his belt. He won four Emmy Awards for performing and writing on The Carol Burnett Show, and he won other Emmys for his work afterward.
Burnett misses her co-star and friend as well. "I'm heartbroken," she said, according to Variety. "He was one in a million, not only as a brilliant comedian but as a loving human being. I cherish the times we had together both on the screen and off. He'll be in my heart forever."
Check out Showbiz Cheat Sheet on Facebook!