'The Chair': Holland Taylor Says Professor Joan Hambling Is Nothing Like Her 'Legally Blonde' Character
Holland Taylor is back in school … again. She plays Professor Joan Hambling in The Chair.  Earlier in her acting career, the Two and a Half Men alum played a tough Harvard professor opposite Reese Witherspoon in 2001's Legally Blonde. But Taylor says her current role in the Netflix original series isn't anything like the Ivy League professor of the early aughts. 
[Spoiler alert: This article contains spoilers from The Chair Season 1 Episode 6: "The Chair"]
Professor Joan Hambling is worried about her career in 'The Chair'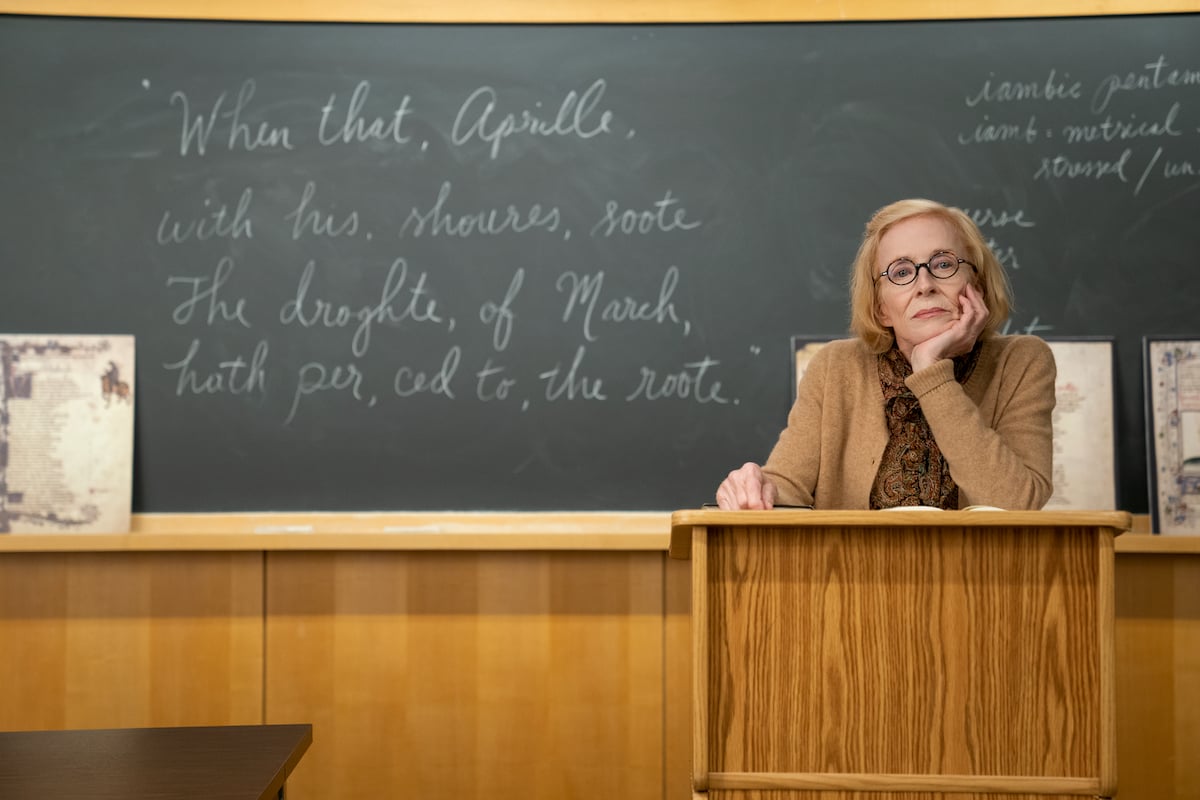 When viewers first meet Joan in the premiere episode of The Chair she's concerned about the meaning behind her new office. Part of the English department's old guard, Joan is worried that being relocated to the dingy basement of the fictional Pembroke University's wellness center is a sign her academic career is coming to an end. 
Joan enlists the help of her friend, colleague, and pseudo-mentee, Dr. Ji-Yoon Kim (Sandra Oh), who has just been named the head of the department. Meanwhile, Ji-Yoon encourages Joan to review her student evaluations and change her lectures. Reluctant to do so — Joan compares student evaluations to a popularity contest — what Joan doesn't know is that Ji-Yoon has already been told by Dean Paul Larson (David Morse) three professors might have to go and Joan's one of them.
Holland Taylor calls Professor Joan Hambling a 'butterfly' and Professor Stromwell of 'Legally Blonde' a 'giant standing on a mountain'
RELATED: 'The Chair' Season 1 Episode 3 Recap — 'The Town Hall'
In an August 2021 Vulture interview Taylor discussed Joan and her Legally Blonde character Professor Stromwell. But first a little refresher on Legally Blonde. Taylor's law professor famously asked Elle Woods (Witherspoon) to leave class when she didn't do the assignment. By the end of the movie, Elle was quoting Stromwell in her graduation speech. 
As for whether or not Joan and Stromwell are alike, Taylor says they couldn't be more different.
"The Legally Blonde professor is standing on a structure, which is law. It is not the same thing at all. Joan is a specialist in a tiny little field, which opens an eye on all of humanity, but there's not a structure," she said before adding, "The Legally Blonde professor is like a giant standing on a mountain, and Joan is like a butterfly. There's a certain delicacy and frailty and vulnerability to her."
Taylor continued, saying that showrunner Amanda Peet told her Joan doesn't have a filter.
"Amanda gave me a key in saying that Joan's less and less edited. She has no f—- left to give," she said. "She's lost so much and is jumping from stone to stone in a roaring brook. She knows she's vulnerable, and she's just moving ahead, as we all have to do."
Will Holland Taylor reprise her role as Professor Joan Handling in 'The Chair' Season 2?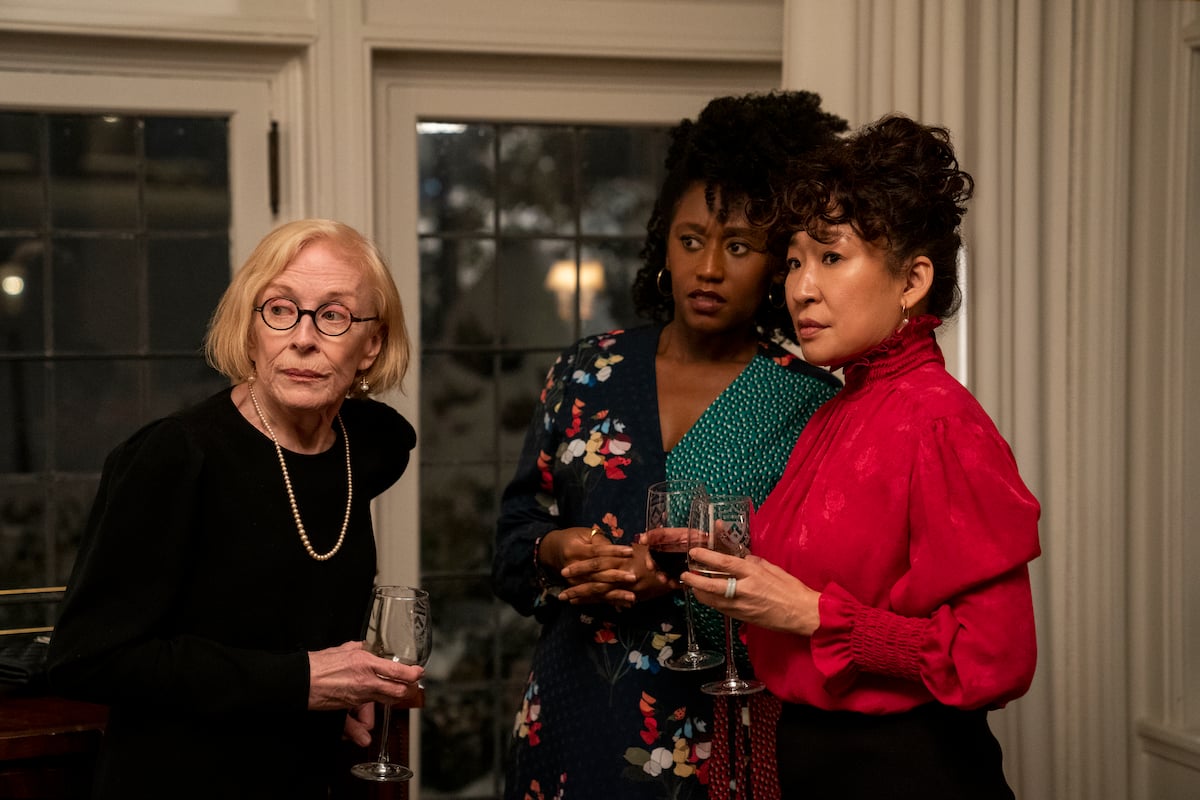 RELATED: 'The Chair': Professor Bill Dobson's Jay Duplass Calls 1 of His Co-Stars the Netflix Series' 'Secret Weapon'
Spoiler alert: Joan becomes the head of the English department in The Chair Season 1 finale. The story certainly leaves room for more but will the Netflix series continue with season 2? 
Taylor told the outlet she's not letting herself "daydream" about the possibility of season 2. So for now fans will wait and see if the streamer renews The Chair and moves on with Ji-Yoon and Joan's stories.
The Chair Season 1 is available on Netflix.