'The Chair': Professor Bill Dobson's Jay Duplass Calls 1 of His Co-Stars' the Netflix Series' 'Secret Weapon'
Netflix's The Chair is here. And, according to Jay Duplass, the actor who plays cool Professor Bill Dobson, the TV show's "secret weapon" is Legally Blonde alum and Hollywood star Holland Taylor.
[Spoiler alert: This article contains spoilers from The Chair Season 1 Episode 1: "Brilliant Mistake"]
Who is professor Joan Hambling on 'The Chair'?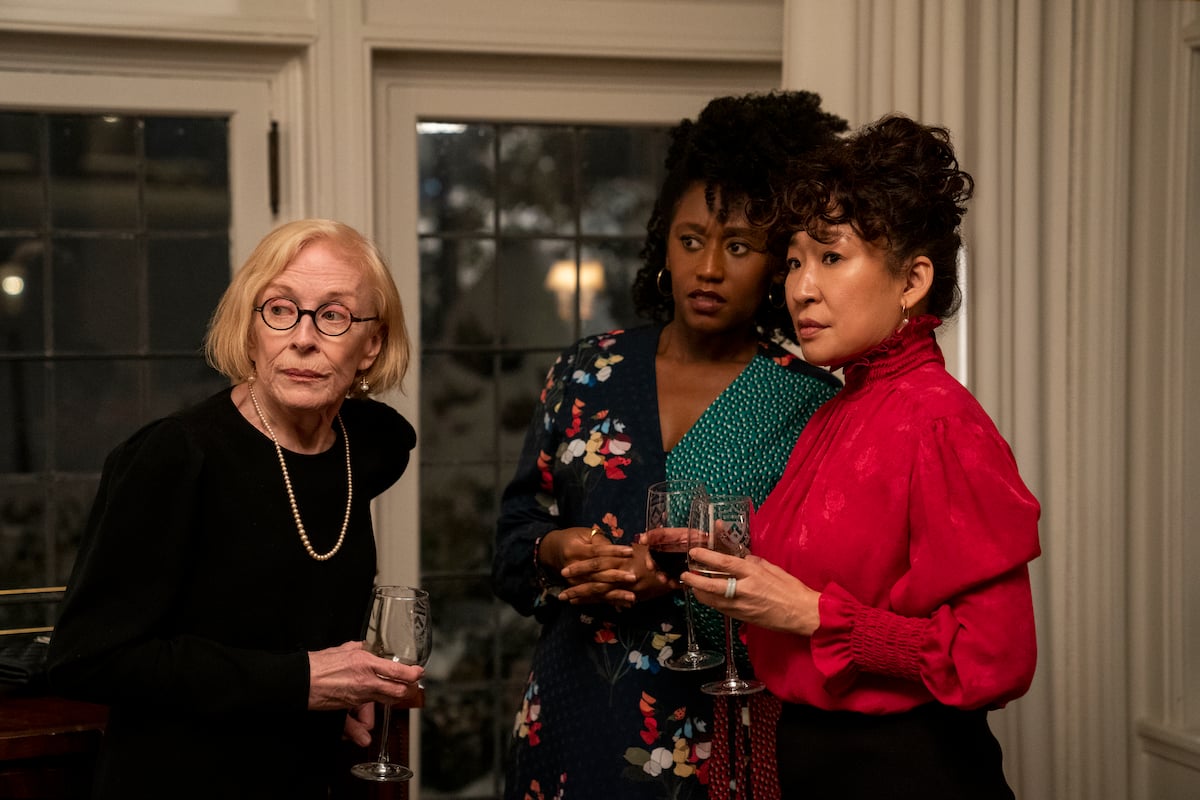 Taylor's Joan Hambling is an English professor at the prestigious but struggling Pembroke University. She's friendly with Sandra Oh's Dr. Ji-Yoon Kim, the new department head, and she's been a member of the faculty for decades.
In the series created, scripted, and executive produced by Amanda Peet, Joan is at a crucial point in her career as a university professor. She, and a number of her colleagues, are concerned about their futures. Are their jobs in jeopardy? Will the dean politely force them to retire?
Joan shares her worries with Ji-Yoon. But there's a problem. The professor's not up for changing anything about her teaching style or her curriculum. Joan doesn't want to read evaluations or doing whatever it takes to win what she calls a popularity contest with the student body.
'The Chair' actor Jay Duplass says Joan Hambling is the Netflix show's 'secret weapon'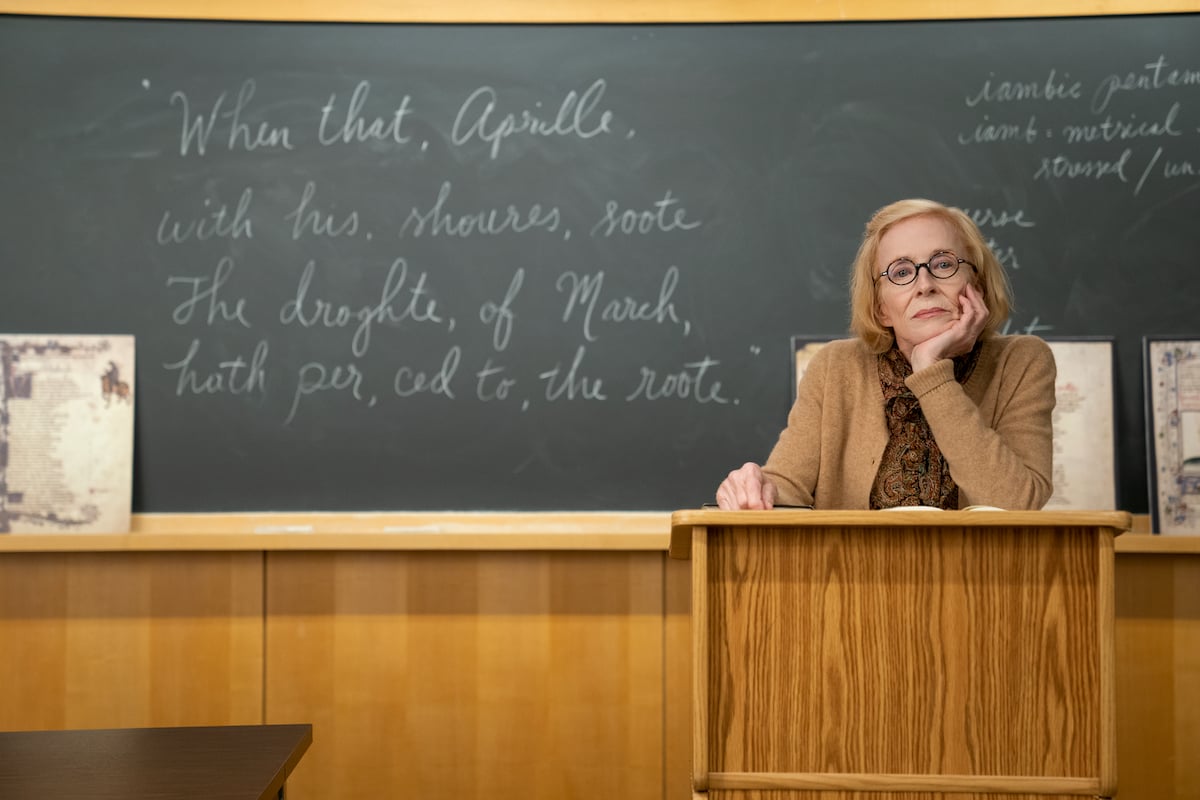 RELATED: The Sneaky Way Shonda Rhimes Helped Sandra Oh Nail Her 'Grey's Anatomy' Audition
Duplass discussed The Chair in an August 2021 interview with the New York Post. He talked about his role as a professor who goes from being someone students love to a man getting a firsthand look at cancel culture, and, of course, his co-stars. 
The Transparent actor gushed about Taylor's performance as professor Hambling. He noted the 78-year-old's comedy skills that brought Peet's script to life. 
"After I saw the first cut I immediately felt like she's the secret weapon of the entire series," Duplass said. "Amanda's writing of the role of Joan was so funny that I never thought anybody could match what it felt like in the script — but I think Holland doubled down on it and made it that much funnier."
The 2021 Emmy nominations have already been announced but, chances are, Duplass would've wanted Taylor to get a nod for her performance had The Chair been eligible.
What do viewers learn about Joan Hambling in 'The Chair' premiere?
RELATED: 'The Chair' Is Netflix's Upcoming Comedy From 'Game of Thrones' Creators Starring a Former 'Grey's Anatomy' Rockstar
Here's where the spoilers for the pilot episode of The Chair come in. Joan's a distinguished professor at Pembroke but she's in the middle of a crisis. On Ji-Yoon's first day she and some of her English department colleagues express their concerns about the possibility of being forced out. 
To make matters worse, Joan's almost certain her university career is going to be over. It's all because of her new office, which is now located in the dingy basement of the school's wellness center. She sees it as a change in her standing within the department and she wants to put up a fight. So Joan asks Ji-Yoon for help.
The Chair Season 1 premiered on Aug. 20, 2021. All six 30-minute episodes are available to stream on Netflix.