'The Chair' Recap Season 1 Episode 1 — Sandra Oh's Dr. Ji-Yoon Kim Starts Her New Job
In Netflix's The Chair Season 1 Episode 1, viewers are introduced to Sandra Oh's Dr. Ji-Yoon Kim. It's her first day as the Chair of the English department at the prestigious Pembroke University. In this episode of the Netflix TV series viewers meet the main characters while Ji-Yoon discovers her new job as a department head might be more difficult than she anticipated.
[Spoiler alert: This article contains spoilers from The Chair Season 1 Episode 1: "Brilliant Mistake"]
'The Chair' begins with Dr. Ji-Yoon Kim starting her new job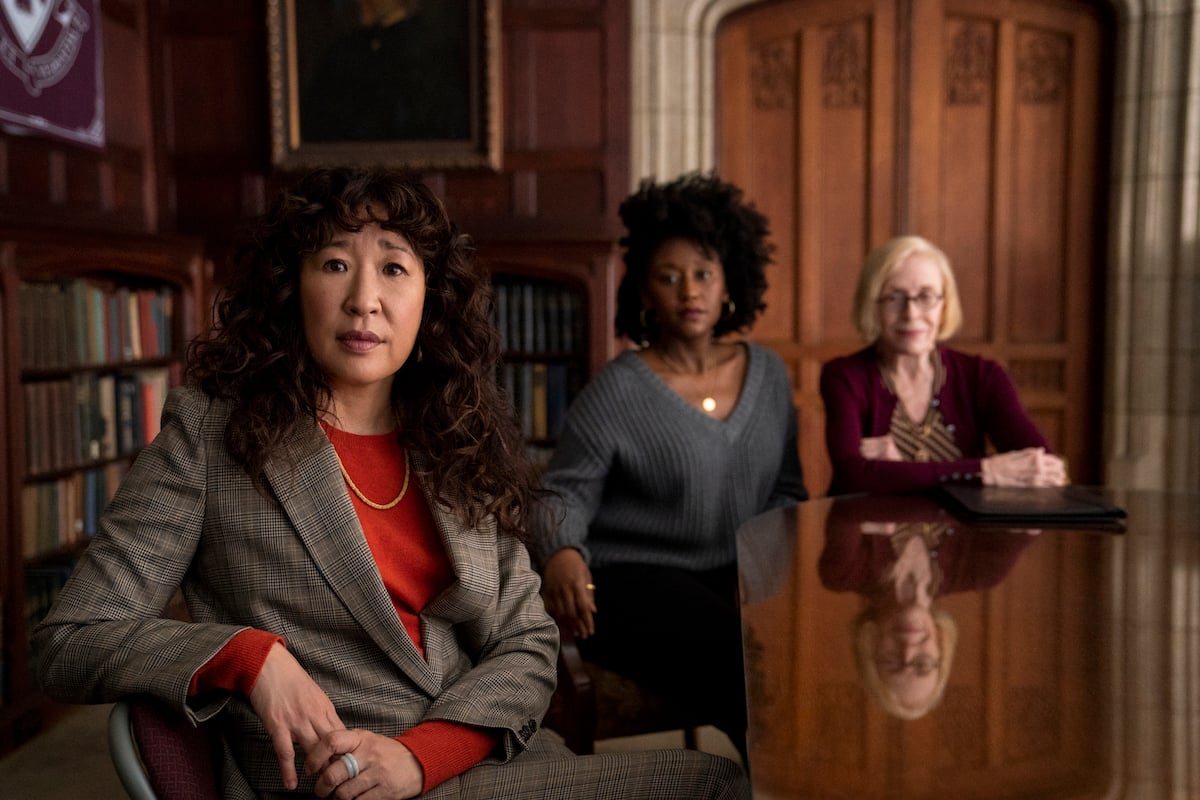 The pilot episode of The Chair starts with viewers meeting the main character, Oh's Ji-Yoon. She's starting her first day as the head of the English department at Pembroke.
Ji-Yoon shows up to work and goes to her new office. She gets a cheeky nameplate and sits down at her desk only to fall out of her chair moments later. Then she has her first department meeting where she gives an impassioned speech to her colleagues and assures them they won't be forced to retire. 
The meeting, and later another one with the dean, demonstrates what sort of situation Ji-Yoon finds herself in. The department is struggling. The dean wants her to ask three faculty members to retire. He (literally) highlights those with the highest salaries and the lowest class enrollment.
Meanwhile, Professor Joan Hambling (Holland Taylor) has a dingy office in the basement of the university's wellness center. Joan complains to Ji-Yoon, who is, at the same time, coming to terms with the state of the department.
'The Chair' viewers get a glimpse of Dr. Ji-Yoon Kim's personal life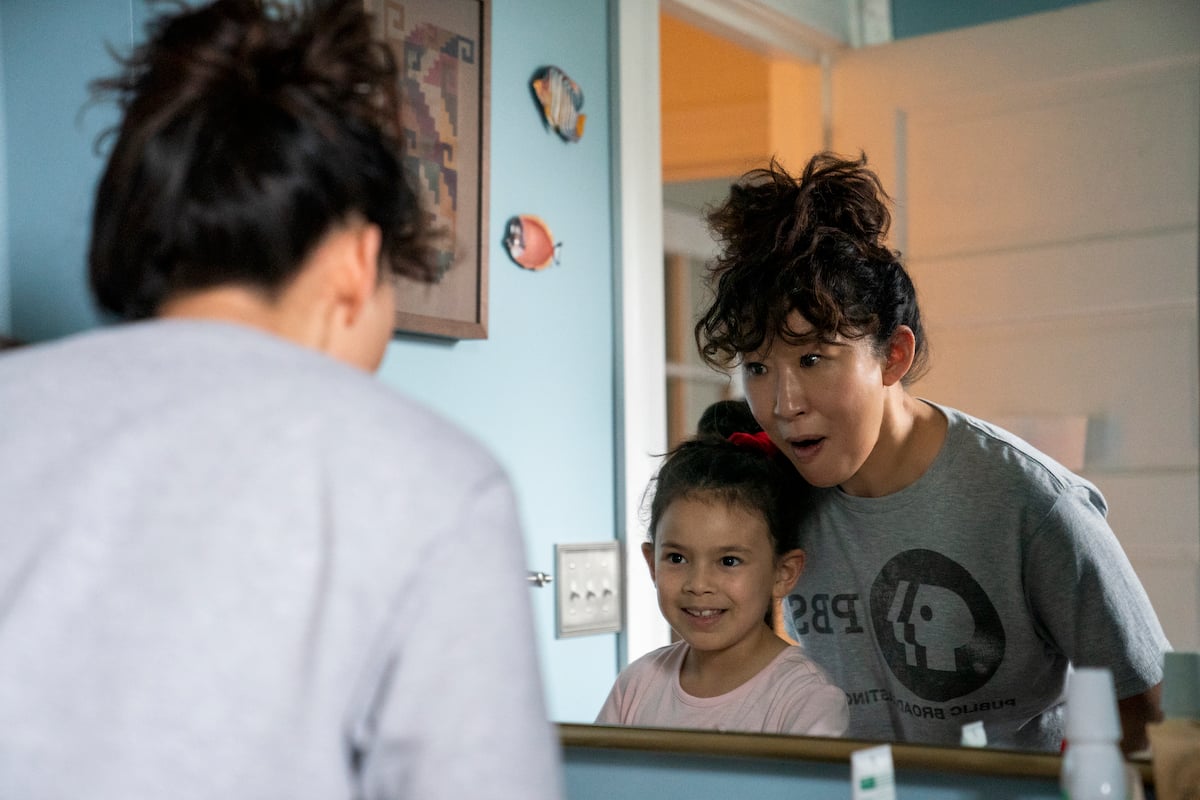 RELATED: 'The Chair' Is Netflix's Upcoming Comedy From 'Game of Thrones' Creators Starring a Former 'Grey's Anatomy' Rockstar
The focus of The Chair's pilot episode is on Ji-Yoon's job as the head of the English department but viewers also learn a little bit about her personal life. She's a single mother with a young daughter, Ju-Hee (Everly Carganilla) who loves her Hello Kitty stuffed animal.
At one point Ji-Yoon's father tells her a graphic drawing of Ju-Hee's prompted a recommendation for her to see a child psychiatrist. And a few comments from her father suggest he doesn't approve of some of her life choices.
Professor Bill Dobson is told by his daughter to get his life together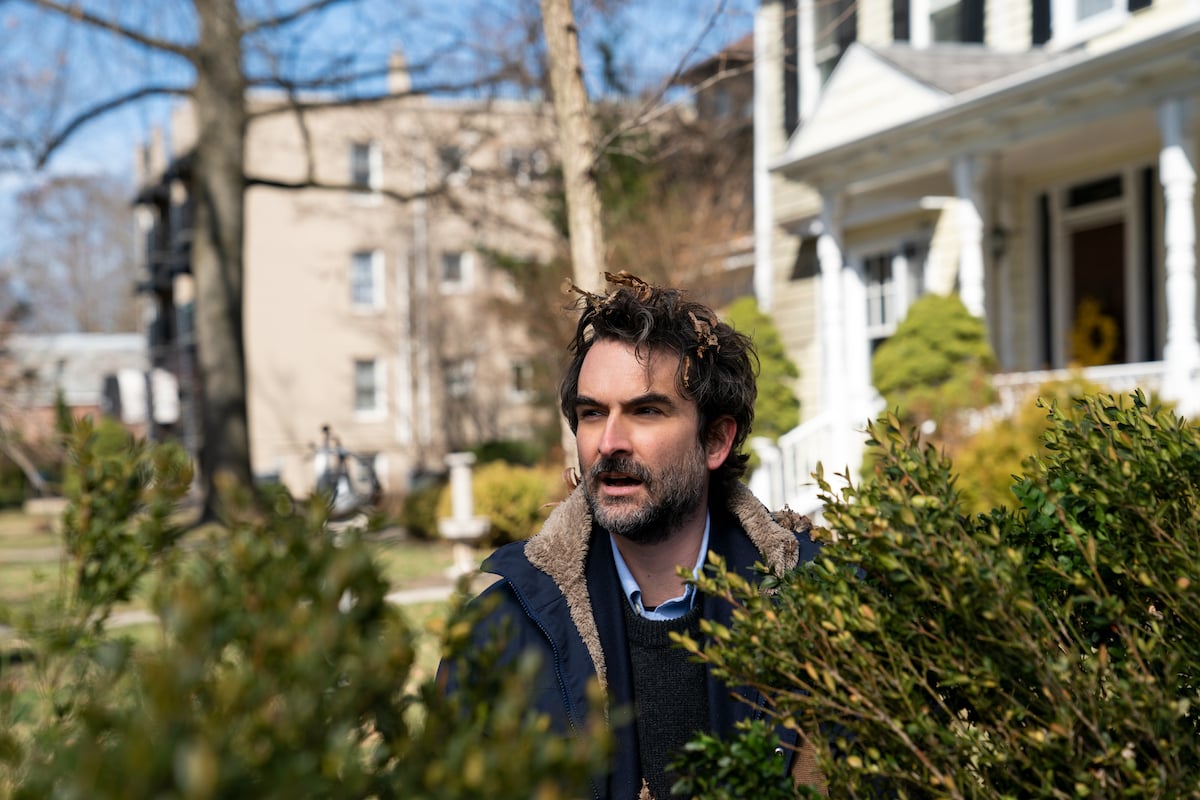 RELATED: 'Grey's Anatomy': The 3 Highest-Ranked Episodes After Sandra Oh's Exit as Cristina Yang, According to IMDb
Played by Jay Duplass, Bill Dobson is a popular professor at Pembroke. He's a published author and has plenty of students enrolled in his courses unlike some of his tenured colleagues. But his life is, in a word, a mess. 
He gets some very straightforward advice from his daughter when she goes off to college. Before she boards a plane Bill's daughter tells him to "get your s— together." After their goodbye, Bill goes to an airport bar for a beer. Meanwhile, Ji-Yoon is at the department meeting telling everyone he's going to show up to the meeting. Spoiler alert: he's a no-show. 
Bill then proceeds to head home but he can't find his car in the airport parking lot. So he commandeers an airport golf cart and eventually crashes it. Later, he's late for a lecture and once again transportation is a problem. So he grabs a scooter before crashing yet again. Eventually, he makes it to campus after a student, who is also a fan of his, gives him a lift. 
Finally, the episode ends with Bill giving a lecture. He writes "absurdism" and "fascism" on the board. Then asks students whether or not they've done the reading. Are they drunk? Are they high? A few students take out their phones to document it, and in the process, they capture Bill doing a Nazi salute.
All six episodes of The Chair Season 1 are streaming Netflix.