'The Chair': You're Definitely Going to Recognize Sandra Oh's Co-Star Holland Taylor
Sandra Oh's co-star on 'The Chair' is Holland Taylor, who has enjoyed a long and successful acting career.
There are some celebrities who seem to be just about everywhere, playing different kinds of characters in a variety of roles, and pretty much nailing every single one. We now know that there is a new Netflix show that millions of people just can't wait to watch. The Chair is a new show starring Sandra Oh, and it follows her through a unique yet relatable situation. In addition to talented actress Oh, The Chair will be featuring other actors and actresses, including Jay Duplass, Bob Balaban, Everly Carganilla, and even David Morse. But there will be one face that may be a bit more familiar than the rest; When The Chair drops on Netflix, you're definitely going to recognize Sandra Oh's co-star, Holland Taylor. 
How did Holland Taylor get her start in acting?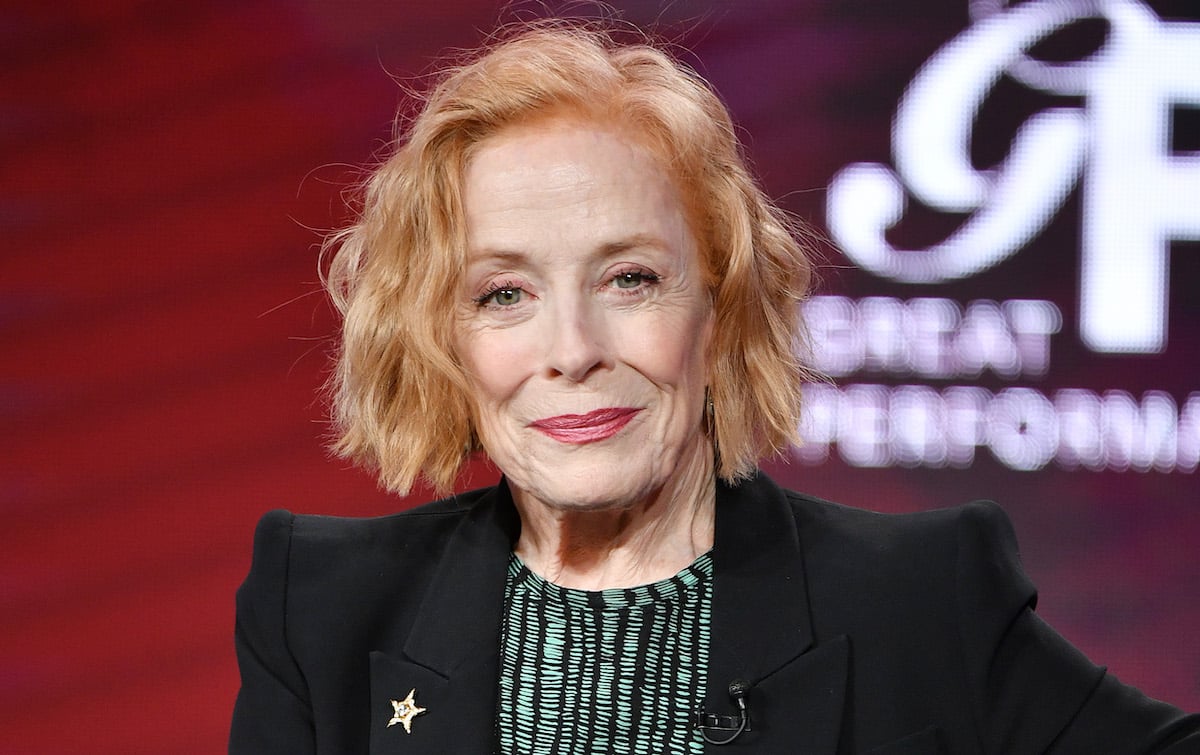 Born in Philadelphia in 1943, Holland Taylor has always known that acting was in her blood. According to AllVipp, her career began in the 1960's, and she has been popping up all over the place ever since. Before movies and television, the talented actress began her career on stage in the theater, having appeared in numerous Broadway productions before finally taking her first onscreen role. TheFamousPeople reports that Taylor's first major role came in the 1980s when she starred alongside Tom Hanks in the show Bosom Buddies. The roles kept coming in, and Taylor continued to make a name for herself, earning several Emmy Award nominations along the way.
These days, she is in a relationship with fellow actress Sarah Paulson, and despite their significant age gap, the couple is as happy as can be.
Holland Taylor is one of Sandra Oh's most recognizable co-stars on 'The Chair'
Taylor plays the role of Professor Joan Hamblin in The Chair, which premieres on Aug. 20, 2021, on Netflix — and there's a good reason as to why she looks so familiar.
Over the years, she has had quite a successful career, having starred in shows such as ER, Veronica's Closet, and The L-Word. She won an Emmy for her role in The Practice and even went so far as to write a one-woman play called Ann: An Affectionate Portrait of Ann Richards, which ended up receiving great reviews. Whether it is comedy or drama, it seems that Taylor has no trouble portraying just about any character, including in several soap operas during the course of her decades-long acting career. 
What are some of Taylor's other notable roles?
While it seems that Holland Taylor has been just about everywhere over the years, she has definitely had some roles that are bigger and more recognized than others. Fans of the movie Legally Blonde will remember the actress as Professor Stromwell, a character that Vulture calls both "elegant and hilarious."
Other notable roles include her stint on the ever-popular Ally McBeal, as well as Murder, She Wrote, and The Love Boat. While these roles most definitely helped Taylor become one of the most well-known actresses around, there is no doubt that her biggest role to date was that of Evelyn Harper on the hit show Two and a Half Men. She portrayed the wise-cracking mother of the two main characters, Charlie and Alan Harper, and according to Today, it was the role of a lifetime. Throughout the show's run, viewers loved seeing her pop in and out, cracking jokes at the expense of her two sons and stirring up drama whenever possible.
One thing is for sure: We can't wait to see what the future holds for Taylor Holland, and we will definitely be tuning in to see her in her latest venture in The Chair.