'The Chair': Sandra Oh on the Scene Where Everyone Moved 'From the Vagina Place of Instinct'
Sandra Oh is opening up about vagina instinct. The Grey's Anatomy alum plays Dr. Ji-Yoon Kim in The Chair, one of Netflix's latest originals. Portraying the first woman to head up the English department at a prestigious university Oh channeled her vagina instinct.
Sandra Oh and 'The Chair' showrunner Amanda Peet on acting and directing from their vaginas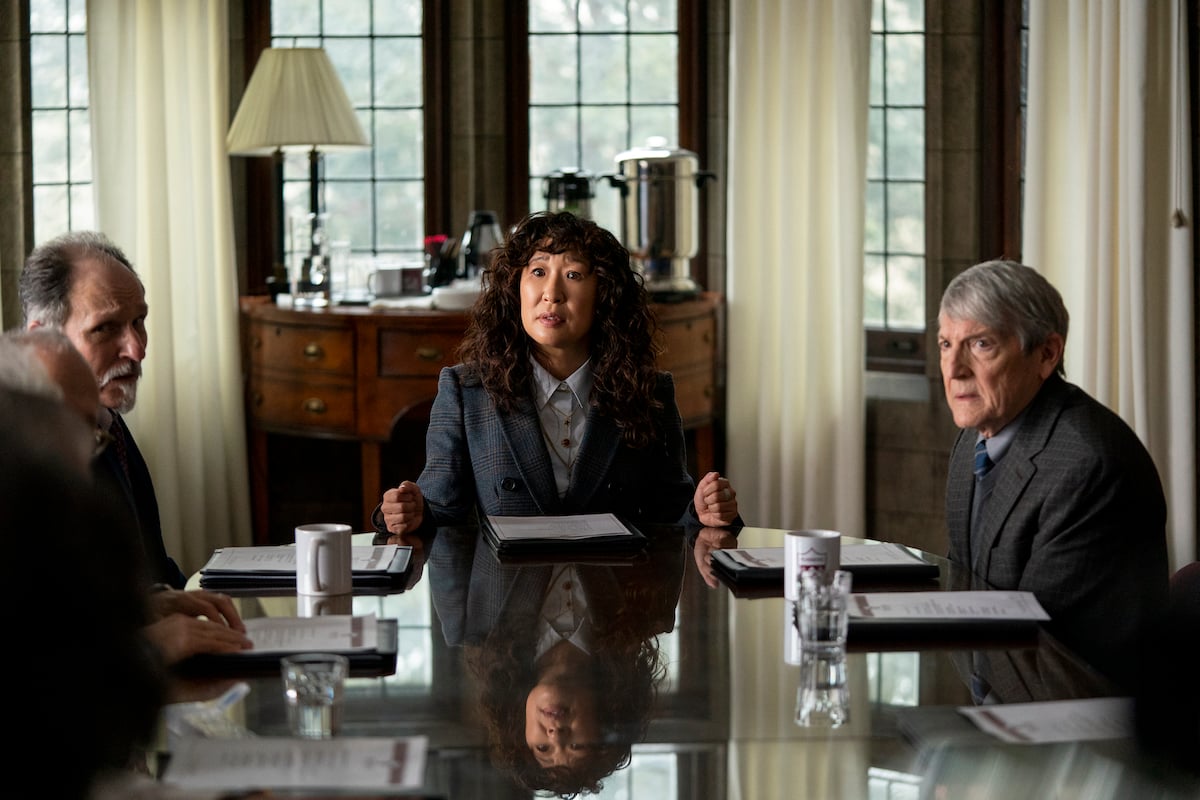 In an August 2021 cover interview with The Cut Oh had a conversation with The Chair showrunner Amanda Peet. Kicking off their talk Oh, 50, decided to begin with the topic of vagina instinct. 
"I think we should start this conversation about vaginas and perimenopause! One of the things I love about you the most is that the way you direct; it's always straight from your vagina," Oh told Peet.
"Sandra, you act from your vagina, and I direct from my vagina," Peet replied. "It's where creativity is rooted!"
The two relied on their vagina instinct throughout filming on The Chair, sometimes more in some scenes than others.
Sandra Oh says swearing at her onscreen daughter on 'The Chair' had everyone 'moving from the vagina place of instinct'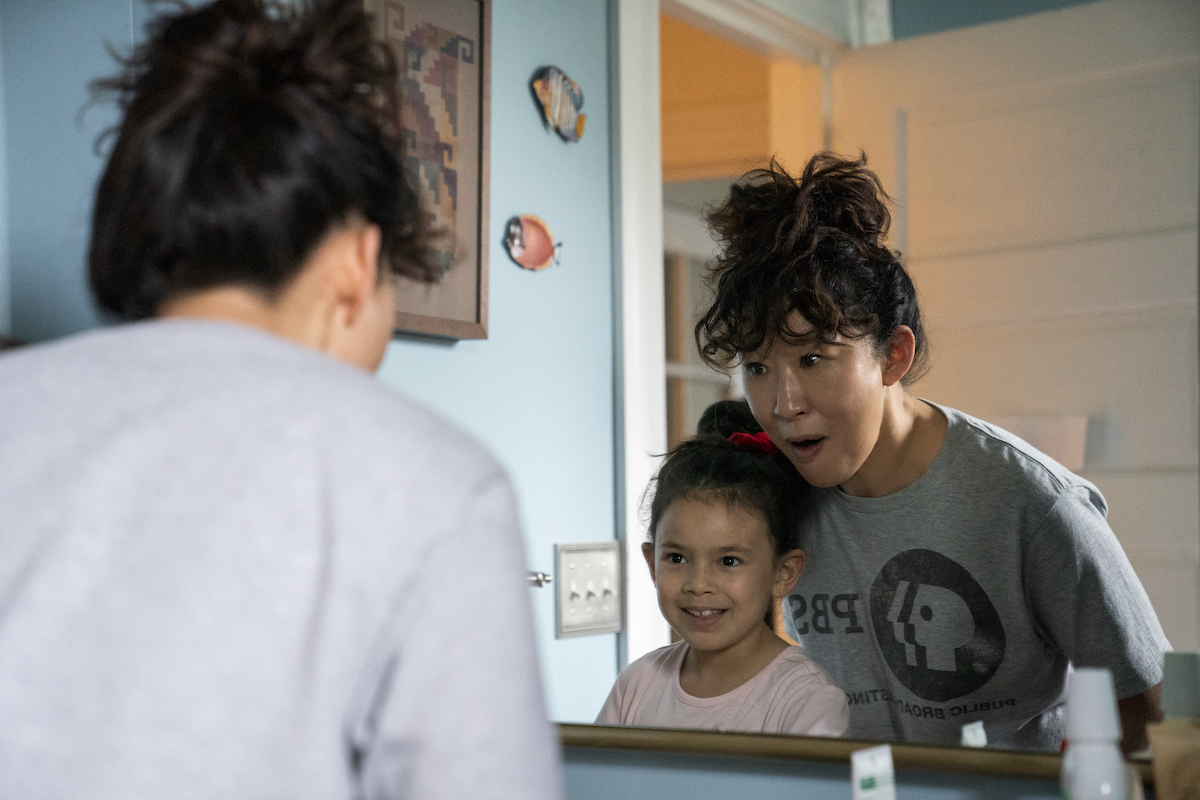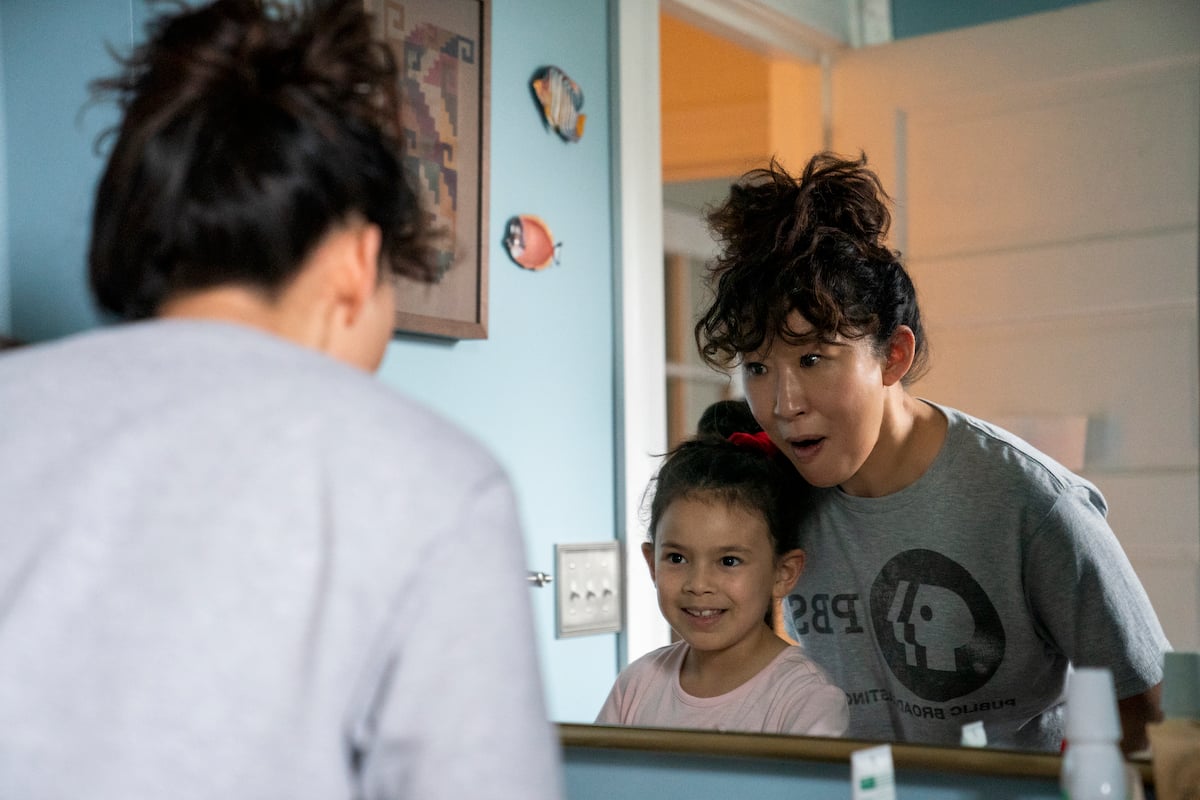 RELATED: 'The Chair' Is Sandra Oh's Own Form of 'Activism'
Oh highlighted a memorable scene from The Chair during their conversation about vagina instinct. She recalled to Peet the scene where Oh's Ji-Yoon has a not-so-perfect moment as a parent (Ji-Yoon is a single mother to her adopted daughter Ju-Hee Kim (Everly Carganilla)). 
"Honestly, one of my very favorite moments, not to give too much away, was when you told me in that scene in the car with Everly, you said, "Swear at her." And I feel we were all moving from the vagina place of instinct," Oh told Peet.
The Killing Eve star went on, saying that while she felt bad about hurling expletives at Carganilla it made for a very real scene that's not often seen on TV.
"I felt terrible for saying that to my young co-star. But I could also feel the moment after; I could feel everyone who was on set, who was a parent … even nonparents, just the way that everyone burst out laughing was, that was real," Oh explained.
"So if you say that you've never sworn, or it's the presentation that parents don't swear or get angry at their children, or don't f— up in that way, it's not real," she added.
Amanda Peet says the scene's the 'culmination' of 'long conversations' with Sandra Oh about 'motherhood'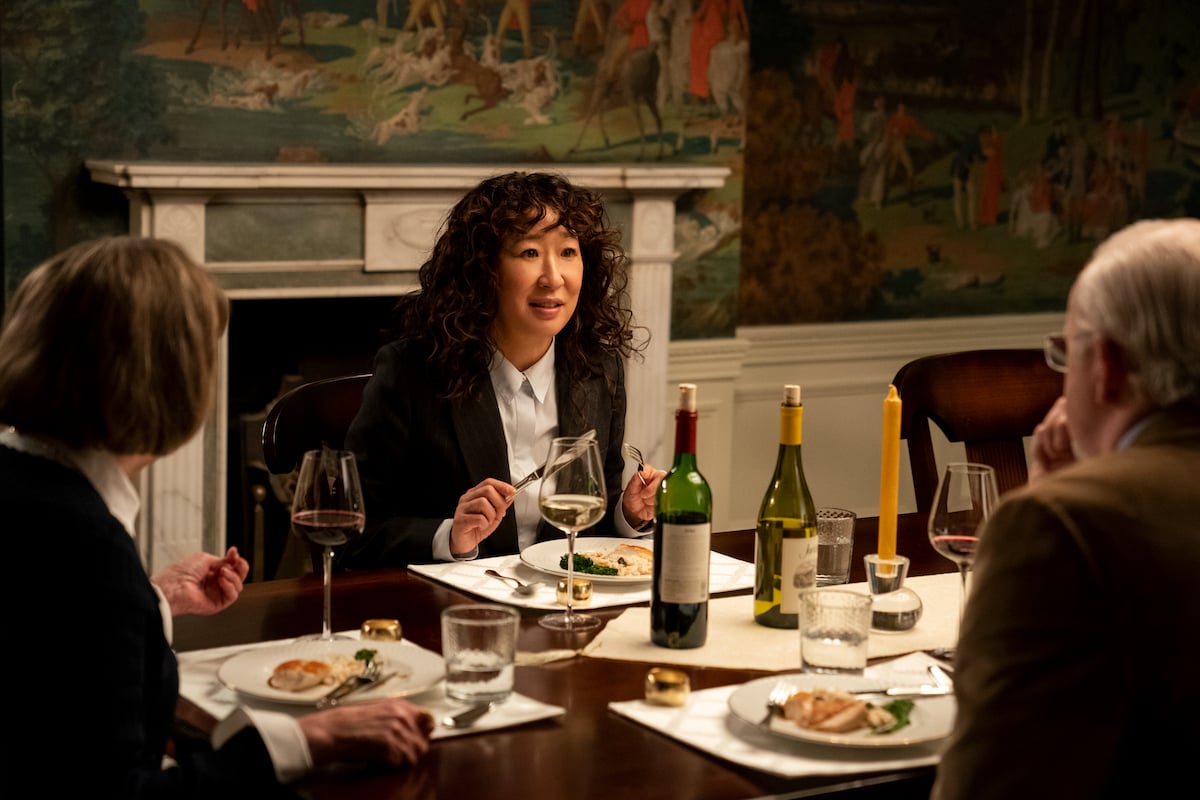 RELATED: 'The Chair': Professor Bill Dobson's Jay Duplass Calls 1 of His Co-Stars the Netflix Series' 'Secret Weapon'
Peet went on to share how to scene came about. She noted that it happened as a result of talks with Oh.
"I feel like it was the culmination of the long conversations we'd had about motherhood and how liberating it is to talk about the ways in which it's deeply unfulfilling and isn't so linear," Peet said.
She continued, saying both Ji-Yoon and her father — Ju-Hee's adoptive grandfather — struggle with connecting to their daughter and granddaughter.
"Ji-Yoon struggles to form a motherly bond with Ju Ju and feels like she can't connect with her and has an incredible longing. Even Ji-Yoon's father also feels that he can't take care of Ju Ju or connect with her because he only speaks Korean, and Ju Ju can't understand him," Peet said.
The Dirty John star added that it reflects the guilt that adoptive single mothers may feel.
Get episode-by-episode recaps and watch all six episodes of The Chair Season 1 on Netflix.