'The Chair' Is Sandra Oh's 'Killing Eve' Palate Cleanser
Sandra Oh needed a break after years of lies, deception, and death on Killing Eve. So she set out in search of a comedy which is how she ended up starring in the Netflix original series, The Chair. 
Sandra Oh's in a game of cat-and-mouse with an assassin on 'Killing Eve'
Since its debut in April 2018, Oh and her Killing Eve co-star, Jodie Comer, have been chasing each other across the U.K. and Europe as rogue intelligence agent Eve Polastri (Oh) and assassin Villanelle (Comer). 
Along the way, both actors have won awards — a Golden Globe and SAG Award for Oh and an Emmy for Comer — and there's been some serious carnage on the show. Eve has lost colleagues and loved ones while chasing Villanelle. Not to mention she's come close to being killed by Villanelle which has left some wondering if the final season will carry out the title. 
'The Chair' has Sandra Oh as a stressed-out university department head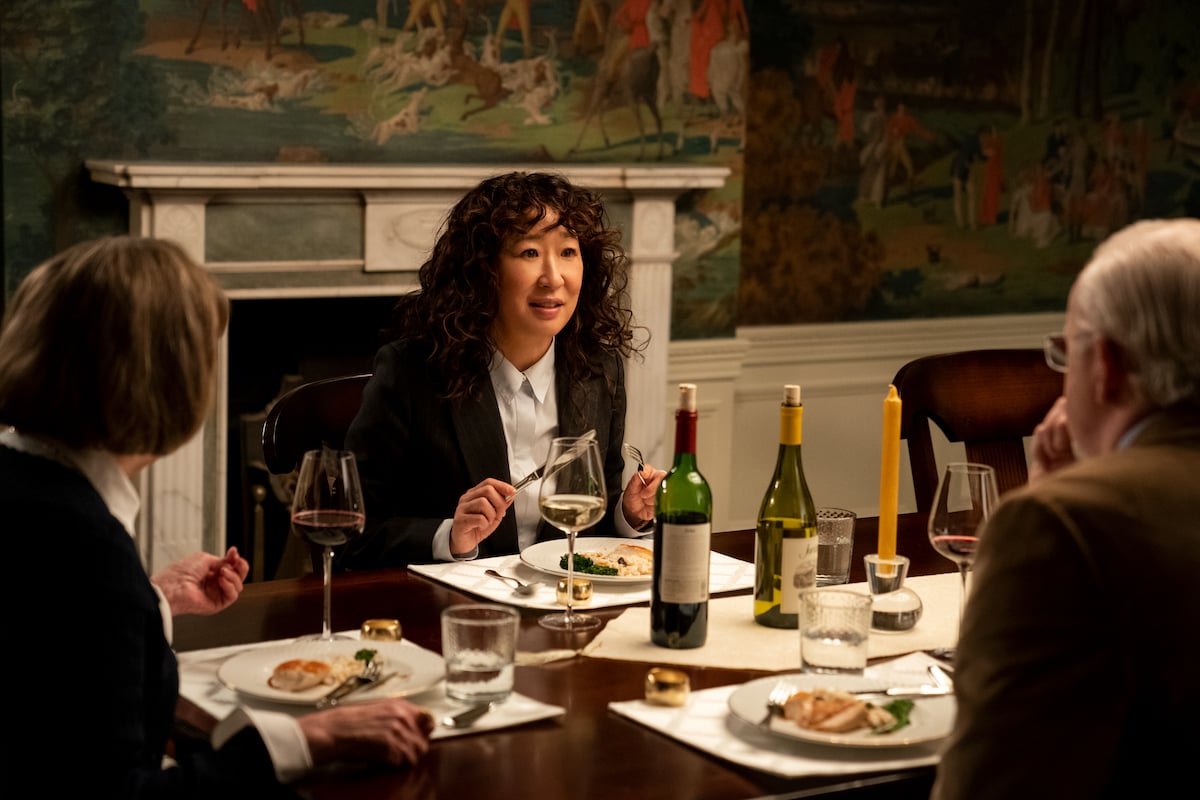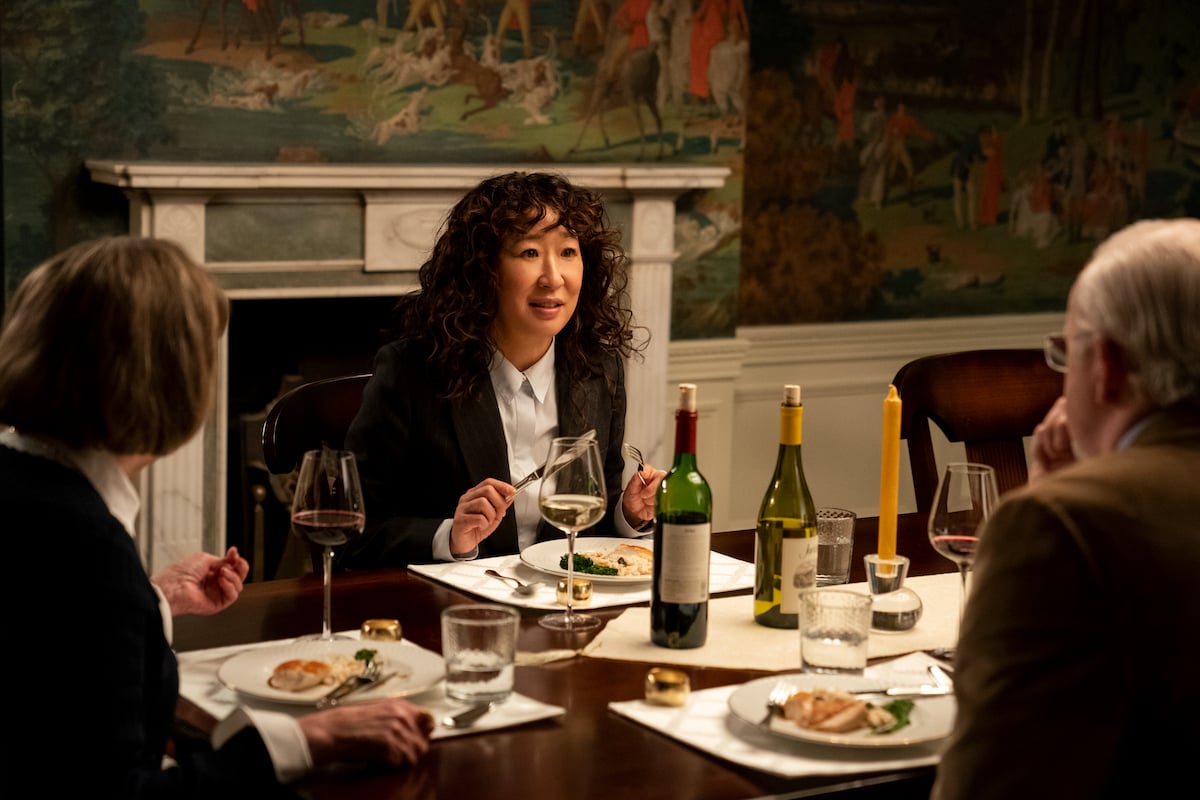 Oh still plays a character who is almost always stressed out on The Chair but it's vastly different from the stress Eve experiences on Killing Eve. Dr. Ji-Yoon Kim, Oh's character on The Chair, is named as the head of the English department at the fictional Pembroke University. She's the first woman and woman of color to hold the position so the pressure is on. 
From the start of the six-episode series Ji-Yoon's navigating everything from office politics and campus scandal to declining student enrollment and budding romance. The common thread is that the story's infused with humor. 
In an August 2021 Vanity Fair interview Oh shared how she ended up on The Chair. 
"I was looking for a comedy," the Grey's Anatomy alum said. "I felt like spending time in that joyful, comedy place."
Then she received an email from actor Sarah Paulson. The American Horror Story star sent Oh a script for a show her friend, Amanda Peet, wrote. Oh read it and felt like she did after reading the script for Killing Eve, like she understood the character and could bring them to life. 
"I get this person's voice and I feel like I understand what she's trying to do and I think I can do it," Oh told the publication in a YouTube video. 
The future of 'The Chair' is uncertain while Sandra Oh films 'Killing Eve' Season 4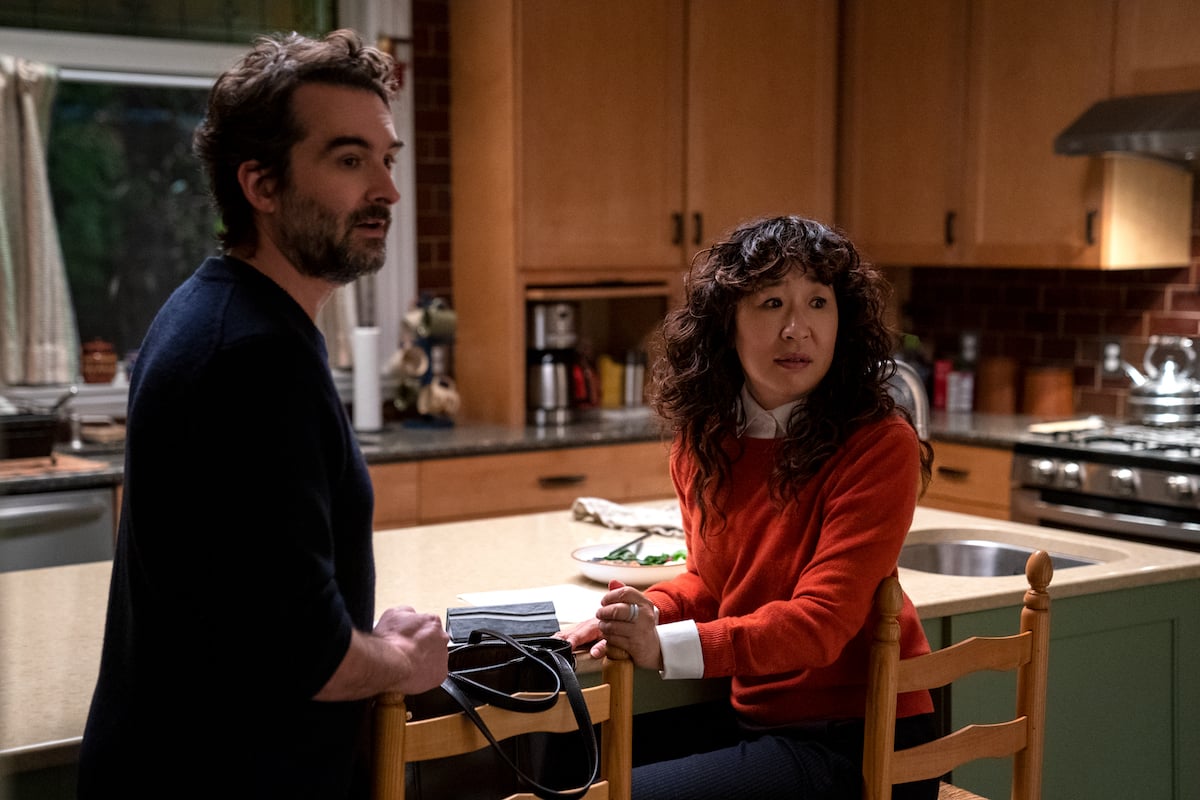 Whether or not Oh will return as Ji-Yoon in The Chair Season 2 is unclear. The TV show debuted in August 2021 and has since received positive reviews from both critics and viewers. The Chair went on to land a spot on Netflix's Top 10 list and, at the time of publication, is listed among the streamer's trending titles. Needless to say, the future looks bright for The Chair but Netflix hasn't confirmed it will return for a second season.
Meanwhile, Oh has been spotted filming the final season of Killing Eve in London, England. So her schedule may play a role in whether or not Netflix renews The Chair. If Oh returns to the world of Pembroke University filming will most likely take place after production on Killing Eve's been completed. 
The Chair is available to stream on Netflix and Killing Eve Seasons 1 – 3 are on Hulu.