'The Chair' Season 1 Episode 2 Recap — Problems Start for Sandra Oh's Dr. Ji-Yoon Kim
Things start heating up for Sandra Oh's Dr. Ji-Yoon Kim in The Chair Season 1 Episode 2: "The Faculty Party." Her first event as the new head of the English department doesn't go as expected. From there it's anything but smooth sailing. There is an incident involving a professor and soon the Netflix original series finds Ji-Yoon being plunged into a scandal.
[Spoiler alert: This article contains spoilers from The Chair Season 1 Episode 2: "The Faculty Party"]
'The Chair' Season 1 Episode 2: Dr. Ji-Yoon Kim fumbles the faculty party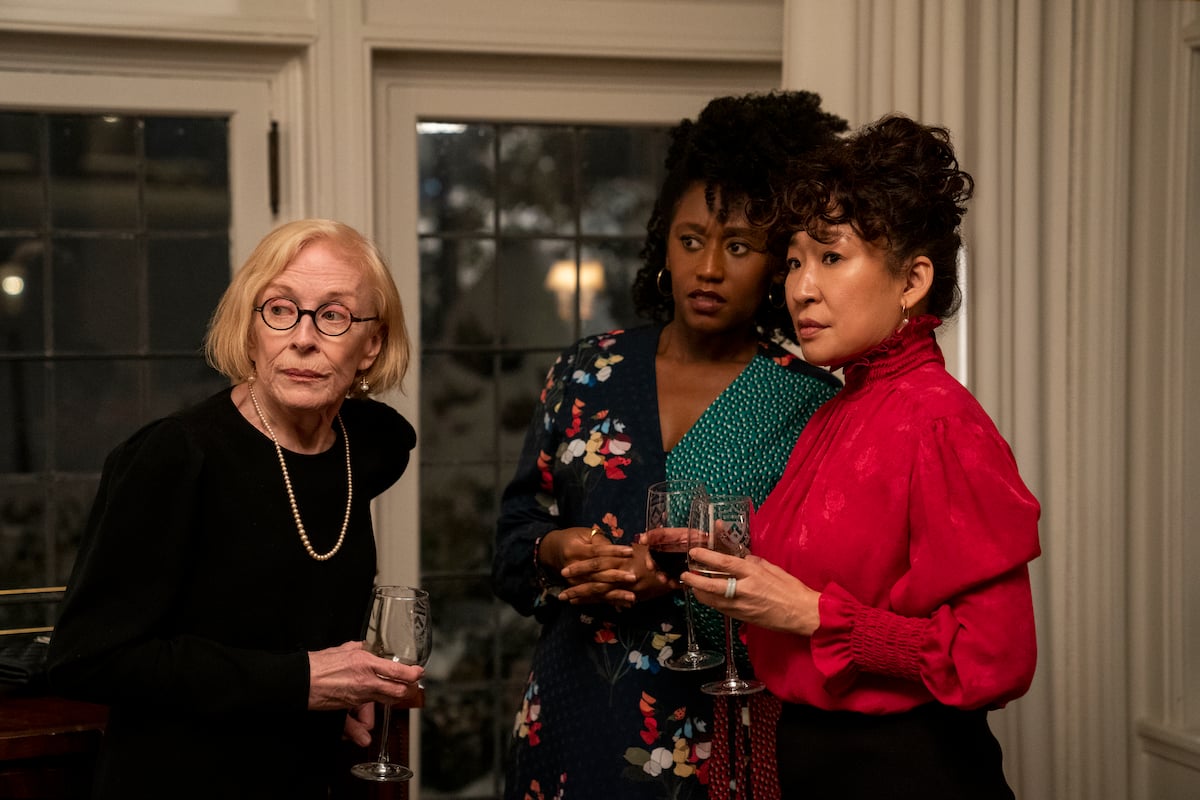 It's full speed ahead for Ji-Yoon. She has her first faculty party as the head of the English department. It's an important night for her which involves mingling with professors and the dean.
Ji-Yoon sips on wine and talks about the latest goings-on in the English department with two of her closest colleagues and friends. There's professor Joan Hambling (Holland Taylor) who has been at the university for decades and 30-something Yaz McKay (Nana Mensah) who is up for tenure.
During the party Ji-Yoon finds professor Bill Dobson (Jay Duplass) smoking marijuana in a greenhouse. She tells him to get his "s— together," something Bill notes his daughter told him when she went off to college in the previous episode.
When Bill offers her some marijuana Ji-Yoon declines saying she might have to give a speech. Speaking as someone who has been the head of the English department, Bill tells her the chair never has to address the guests at the faculty party. So Ji-Yoon sits in the greenhouse and smokes with Bill.
They go back inside and to Ji-Woon's shock she's asked to "say a few words." She gives Bill a death stare before fumbling through a short and somewhat confusing speech.
Dr. Ji-Yoon Kim leaves the faculty party to look for her daughter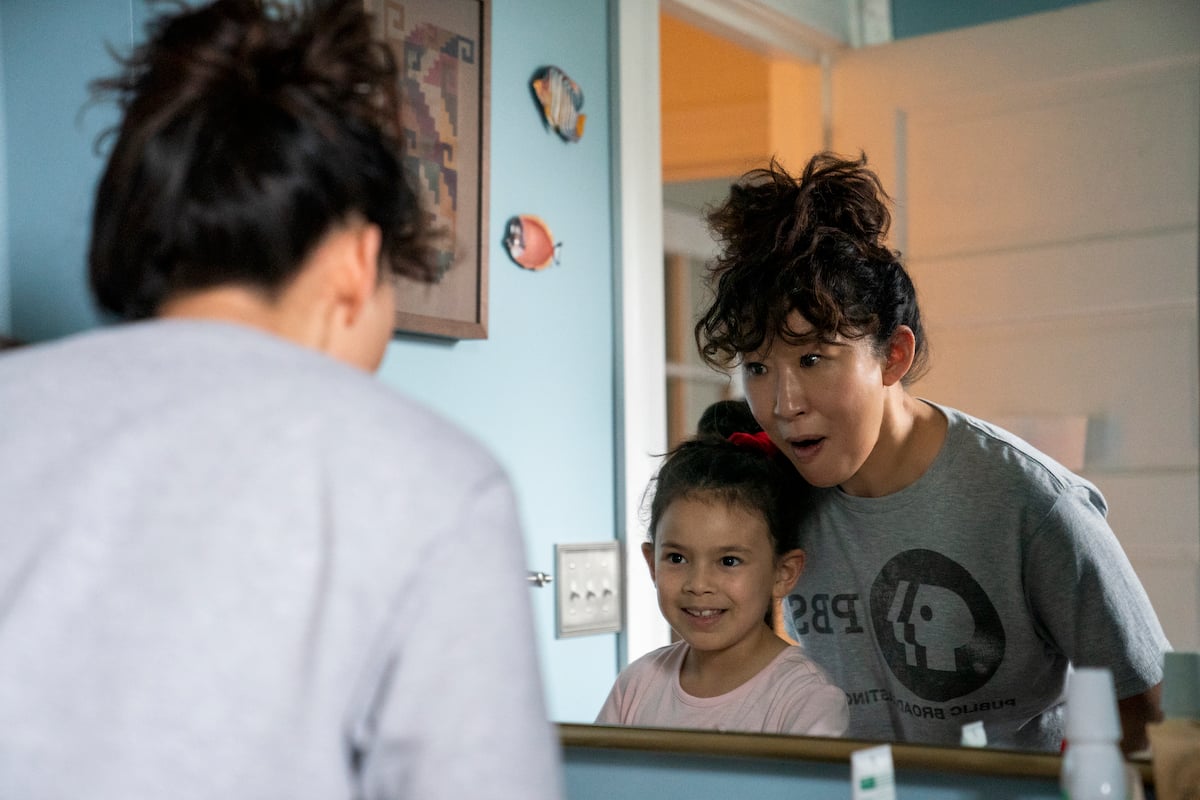 RELATED: 'The Chair': Netflix Release Date, Main Cast, and What to Expect
The drama didn't stop there. Ji-Yoon had barely recovered from her speech when she found out her daughter, Ju-Hee (Everly Carganilla), had gone missing.
Not the first time it's happened, Ji-Yoon hopped in the car with Bill and her father. They drove around town looking for Ju-Hee until they finally found her walking down the street alone carrying her Hello Kitty stuffed animal. Ji-Yoon considered returning to the faculty party but ultimately went bowling with Bill and Ju-Hee.
Once again, the drama continues. Bill injures his foot after a touching conversation about adoption. Sparks fly between the two as the night goes on.
'The Chair' Season 1 Episode 2: word of professor Bill Dobson's Nazi salute spreads around campus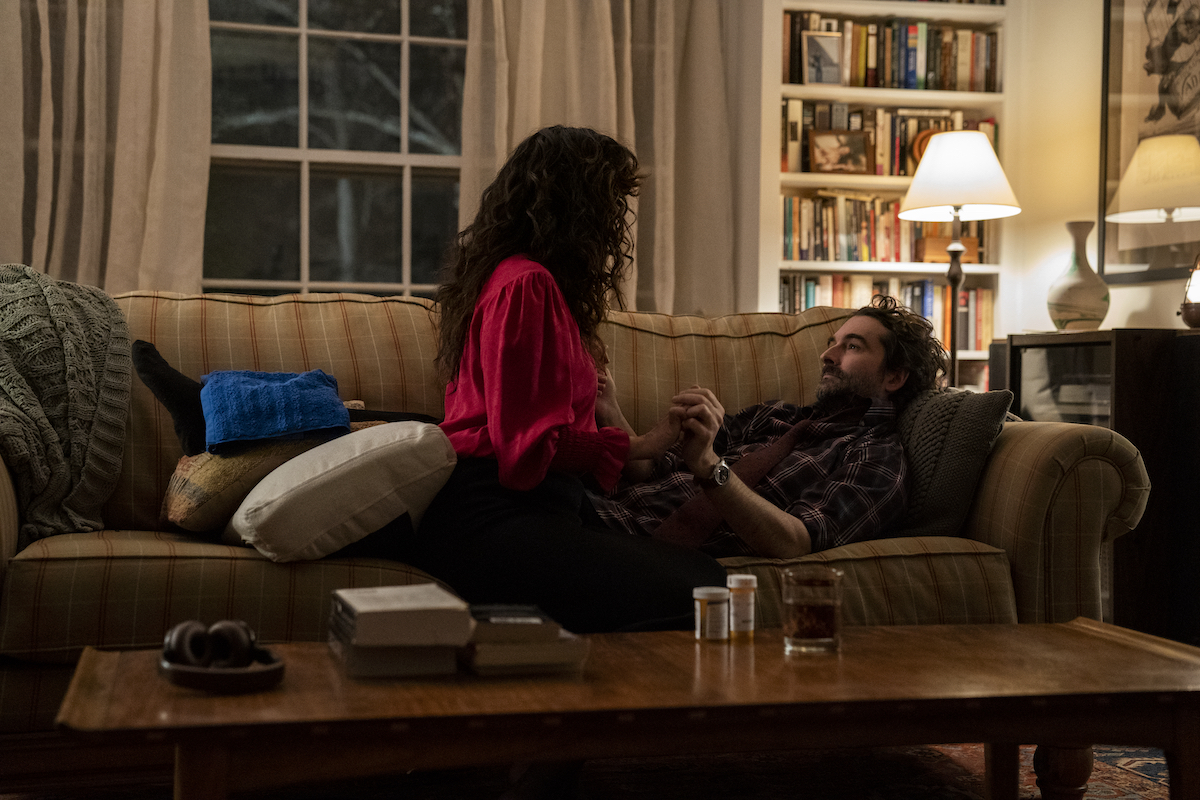 RELATED: 'The Chair' Is Sandra Oh's Own Form of 'Activism'
At the end of The Chair's pilot episode, Bill did a Nazi salute during a lecture. A few students captured it on camera and throughout "The Faculty Party" word of what happened spread through the student body.
Finally, in the last scene, Ji-Yoon learned what happened. Moments later Bill showed up in her office asking to keep his job. But that wasn't how the episode ended. Students, armed with signs and a megaphone, arrived outside the building to call for his dismissal.
All six episodes of The Chair are available to stream on Netflix.