'The Chair' Season 1 Episode 6 Recap — 'The Chair'
The finale of The Chair is here. In the final installment of the Netflix original series  Ji-Yoon Kim (Sandra Oh) attends Professor Bill Dobson's (Jay Duplass) hearing and there's a shakeup in the English department. 
[Spoiler alert: This article contains spoilers from The Chair Season 1 Episode 6: "The Chair"]
'The Chair' Season 1 Episode 6: Ji-Yoon Kim pushes back at Bill Dobson's hearing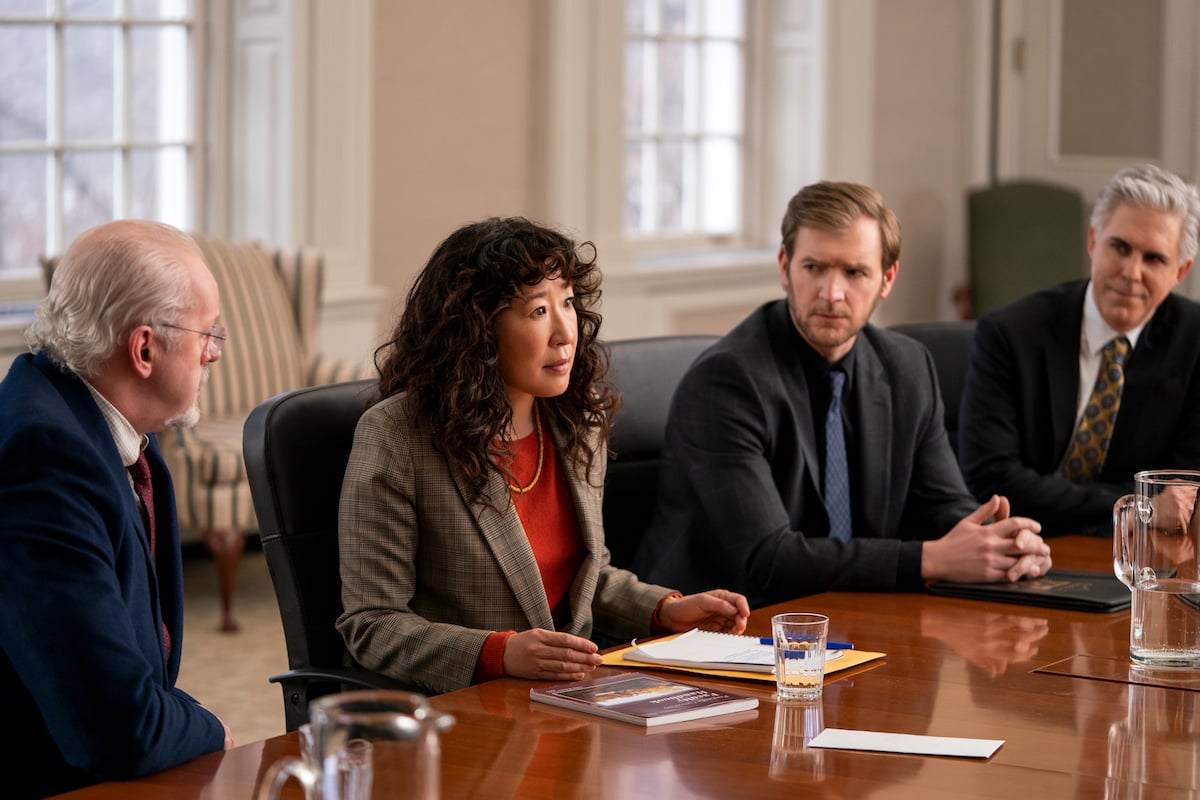 The day is finally here. Bill is getting his hearing. Ji-Yoon kicks off the proceedings by offering Bill a chance to speak. With his lawyer by his side, he hands over a written statement before deciding to say a few words. He talks about a "complicated but faithful relationship" while Ji-Yoon tears up.
Ji-Yoon is moved by Bill's words. She makes a plea to the dean to end the proceedings. "What do you think is going to happen when he's fired and nothing else changes?" she asks. 
Sandra Oh's character gets voted out as chair of the English department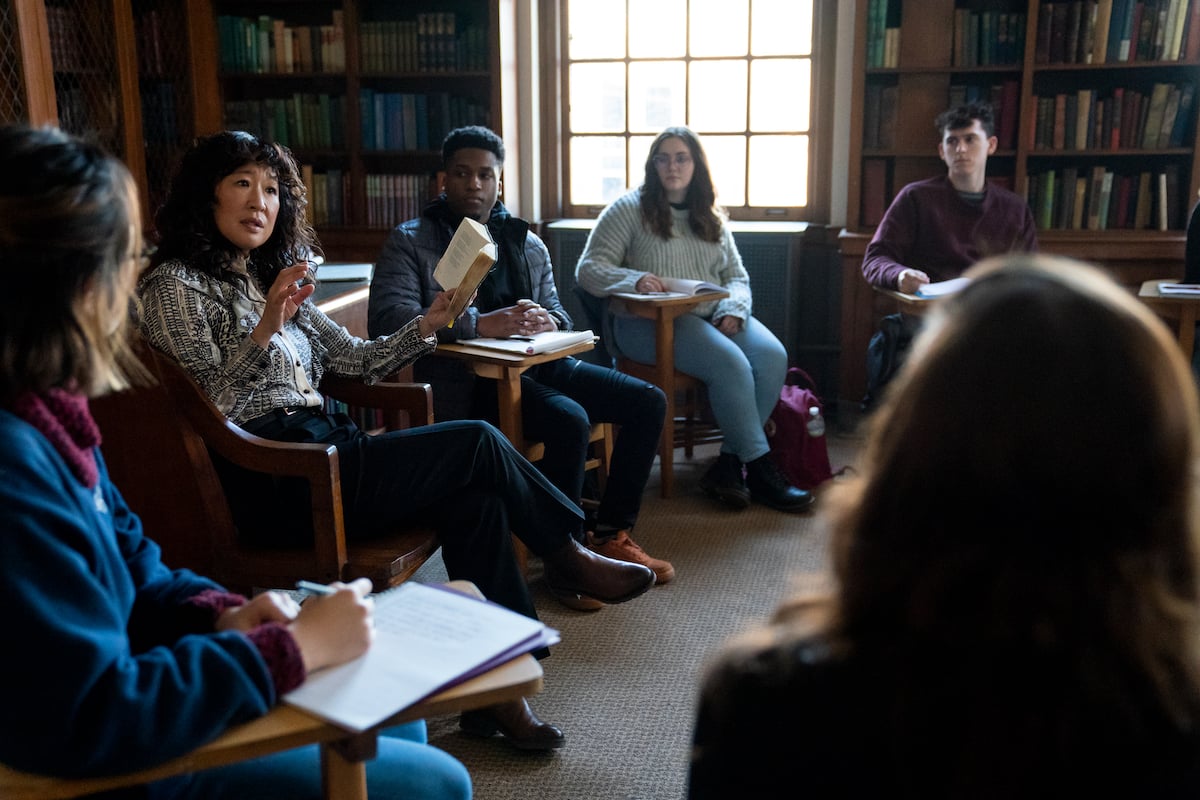 Then comes Ji-Yoon's department meeting after the hearing. Everyone's assembled and they're all ready to vote for Ji-Yoon's removal as chair. But first, they get the details on the outcome of the hearing. Ji-Yoon says Bill's gone but they're "stuck" with her a little while longer because the dean didn't want another lawsuit by firing her too.
Then they proceed to vote on Ji-Yoon's removal. They go around the room casting their votes. Professor Joan Hambling (Holland Taylor) has second thoughts and votes against Ji-Yoon's removal. Ultimately the vote is 6 for and 5 against meaning she's out as chair. 
Within seconds Professor Elliot Rentz (Bob Balaban) offers to serve as interim chair. Ji-Yoon shoots down the idea with a choice expletive before nominating Joan for the position. "It's a s— job, but it comes with an office," she says.
There's hope for Ji-Yoon Kim, Bill Dobson, and everyone else at Pembroke University as 'The Chair' Season 1 Episode 6 comes to a close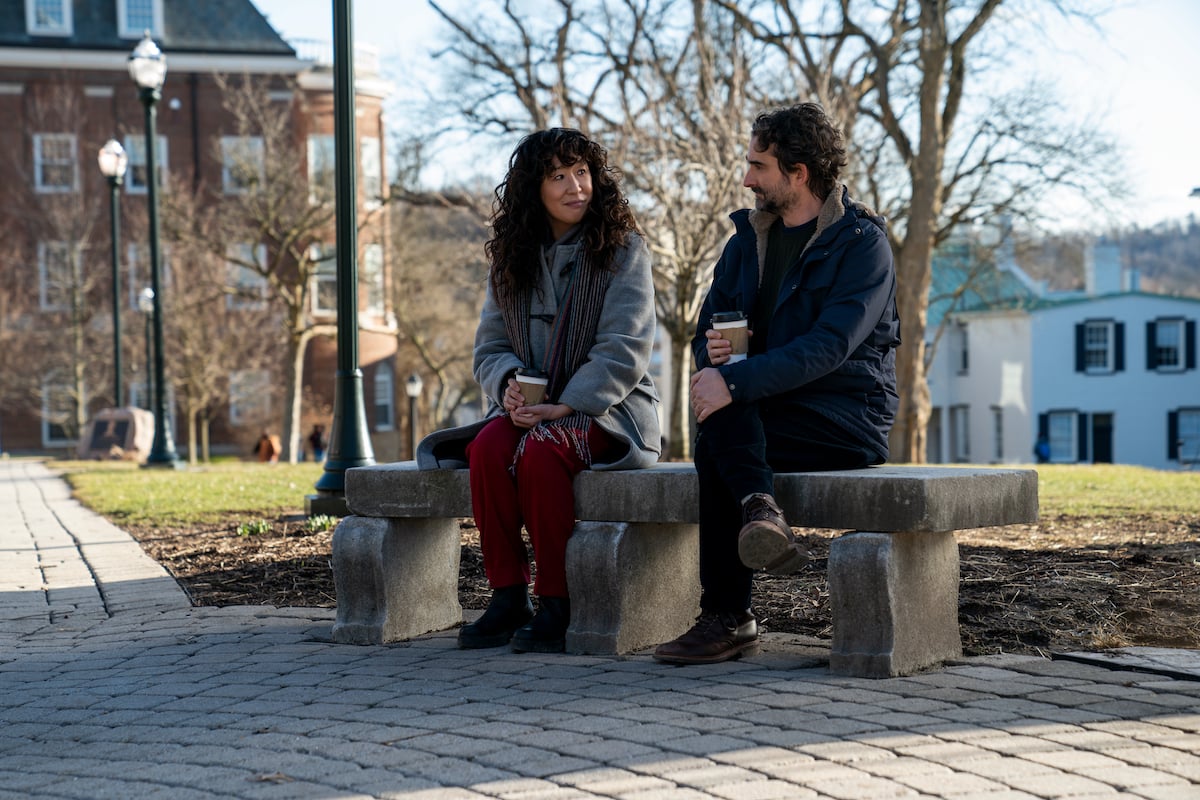 Ji-Yoon's time as chair of the English department is up. Now she's back to teaching students and she's happier for it. Her relationship with Bill has survived. 
Ji-Yoon meets him for coffee on campus and she finds out what his plans are for the future. Having refused the university's settlement offer Bill's fighting to get his job back because he wants to keep teaching.
As for Joan, she's starting her job as chair. There on her desk is a gift from Ji-Yoon, the same nameplate she got on her first day as chair. 
What about the student who dropped off her book for Bill to review? Bill's reviewing a book but it's not hers. He gives his TA, Lila (Mallory Low), notes on her dissertation and puts her in touch with his editor. Meanwhile, not much has changed for Ju-Yoon's daughter, Ju-Hee "Ju Ju" Kim (Everly Carganilla). She's still tormenting babysitters, forcing Ji-Yoon to hire Bill.
All six episodes of The Chair Season 1 are streaming on Netflix.