'The Challenge': 1 Contestant Said Wes Bergmann Only Has 'Bad Relationships' in the 'Double Agents' House
Fans of MTV's The Challenge know all about Wes Bergmann. Bergmann's been competing on the show for years, and he's won the game in the past. While he's not the biggest physical threat, his strategic game is on point — and his partner in The Challenge: Double Agents, Survivor winner Natalie Anderson, is about to see him at work.
Unfortunately for Bergmann, it seems he's going to have a tough time in the house this season. Here's what his partner had to say about his "bad" relationships.
Wes Bergmann and Natalie Anderson are targeted early in 'The Challenge: Double Agents'
Anderson and Bergmann gravitated toward each other when choosing partners in Double Agents. Bergmann's master strategies and knowledge of the game was attractive to Anderson. And Anderson's physical prowess and intelligence made Bergmann want to work with her immediately.
Unfortunately for Bergmann and Anderson, everyone knew they were a threat from the get-go. Aneesa Ferreira and Fessy Shafaat won the first challenge of the season, and this ultimately sent Bergmann and Anderson into the first elimination round.
While the house was hoping Bergmann would be pitted against C.T. Tamburello in an elimination, such was not the case. It ended up being a women's elimination night, so Anderson competed against Ashley Mitchell. Anderson came out victorious in the physical challenge and then became acutely aware of the target on her back.
Anderson said all of Bergmann's relationships in the house are 'bad'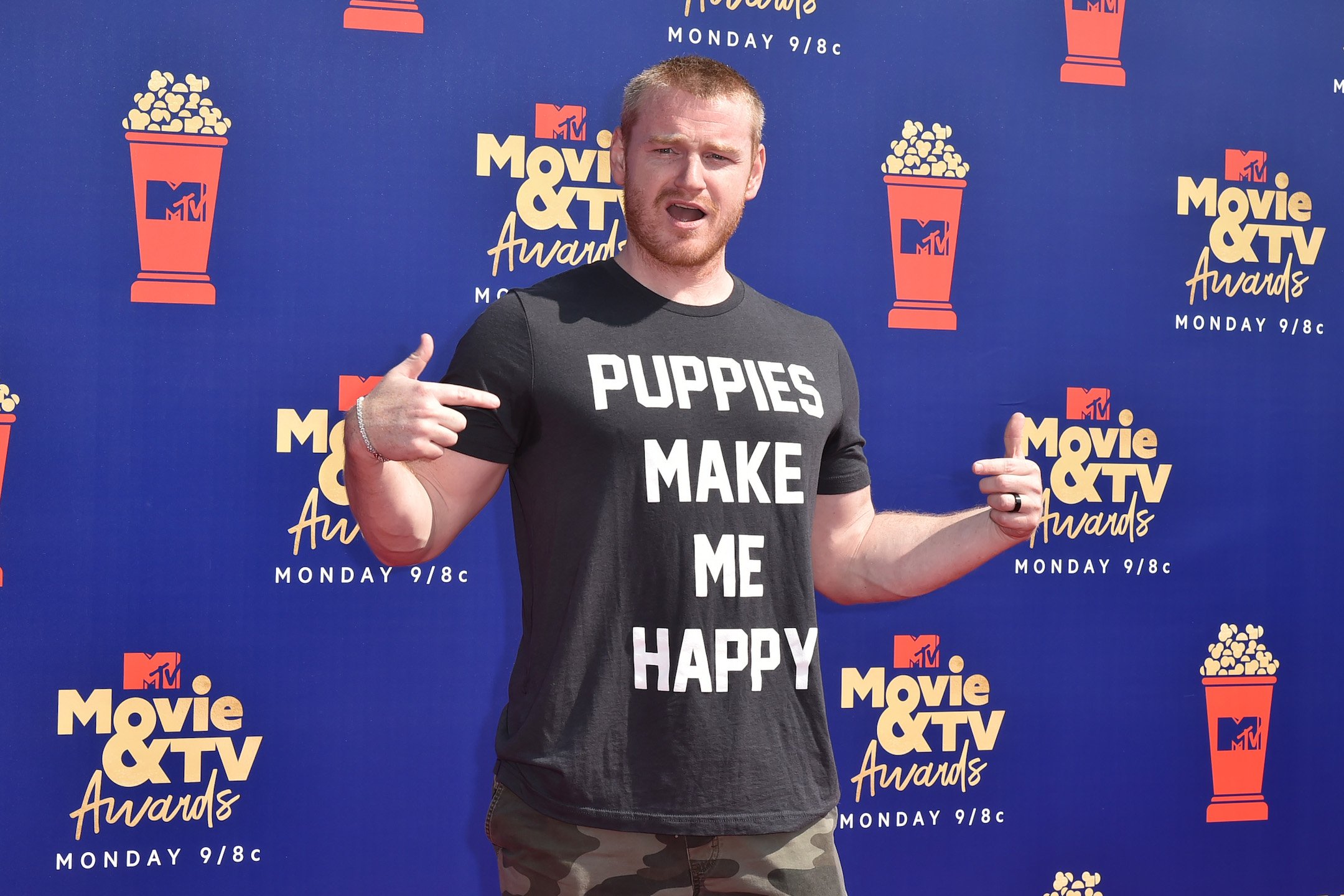 Bergmann's accrued a number of enemies over the years, but he typically also has plenty of allies. According to Anderson, though, it seems working with Bergmann was particularly hard because of all of his "bad" relationships.
Anderson spoke on the Challenge Mania podcast about what it was like working with Bergmann. "He came up to me and he talked to me — there was no bullsh*tting … he was just really upfront," Anderson said. "He was willing to take me on even though I had this huge target on my back, and I really appreciated that."
"Also, Wes just brings a skillset to the game that I just couldn't bring, which is the political connections," she continued. "I didn't know they were going to be all bad connections, but, the political connections and being able to have relationships. I didn't know the baggage would be so heavy."
Bergmann developed a good relationship with a champion not on the current season
RELATED: 'The Challenge': Johnny 'Bananas' Devenanzio Said Wes Bergmann Felt Overshadowed by Him: 'Wes Loves Having Attention'
It seems Bergmann and Anderson might have the odds stacked against them this season. But Bergmann's managed to turn some tough relationships around in the past.
During season 35, Total Madness, Bergmann teamed up with longtime rival Johnny "Bananas" Devenanzio. While the two swore they'd never try working together, they did just that — and they became great friends. While Devenanzio sent Bergmann packing after an elimination round, they maintained a good relationship out of the show afterward.
"I'd like to formally congratulate Bananas on his win, and a very deserved red skull," Bergmann wrote to Instagram in June 2020. "He's always been jealous of my red skull, and now has his own. It was a sh*t load of fun working with him this season."
Will Bergmann get on the good side of some of his competitors who plan on throwing him to the wolves? We'll have to wait and see.
Check out Showbiz Cheat Sheet on Facebook!