'The Challenge 35': Dee Nguyen and Bayleigh Dayton Fought in Edited out Scene
Due to offensive remarks three-time competitor Dee Nguyen made about the Black Lives Matter movement, MTV decided to fire the Australian-native from The Challenge. Therefore, they chose to edit her and all conversations surrounding her out of the following episode. In one edited scene, she and Bayleigh Dayton nearly got into a physical altercation at the daily challenge.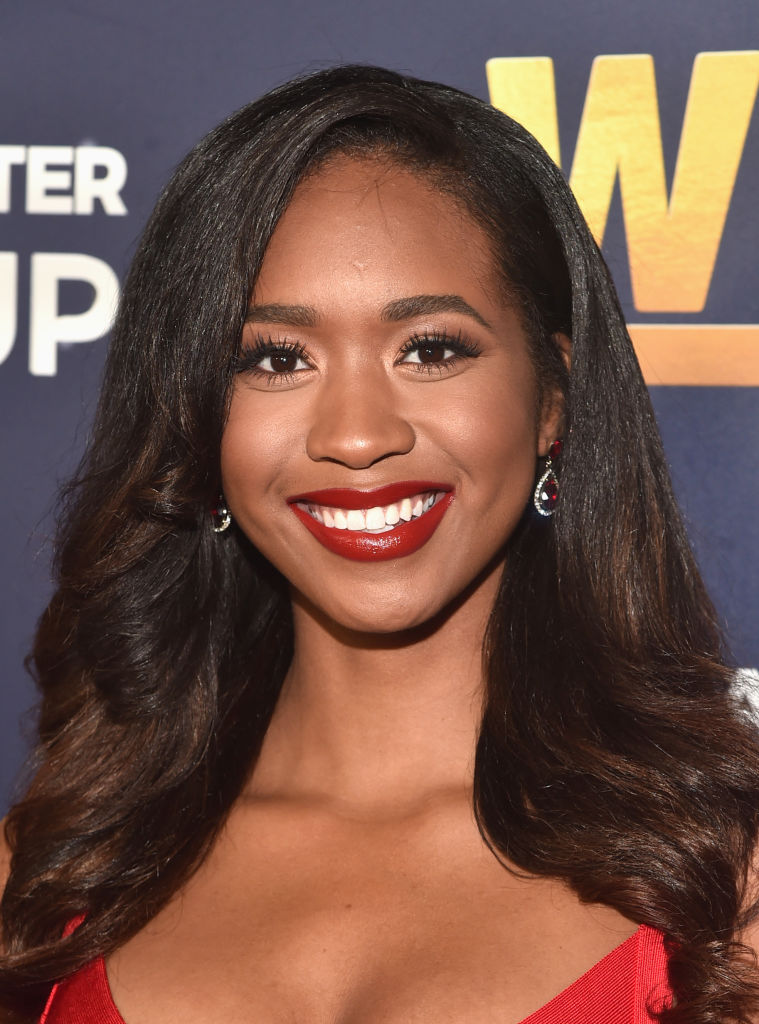 Dee Nguyen fired from 'The Challenge'
A few days before The Challenge 35 Episode 11 aired, rookie Bayleigh Dayton called out Dee Nguyen for racially insensitive comments she made regarding the Black Lives Matter movement.
Instead of apologizing, the three-time competitor argued with her co-star and insisted she was only joking. However, many viewers, including a few current and former Challengers, joined in the conversation and demanded Dee apologize for her remarks.
After Wes Bergmann, a Challenge veteran who she was staying with and filming a web series, publicly cut ties with her, Dee issued an apology. Only a day later, MTV announced they are also parting ways with the returning champ to show their commitment to standing in solidarity with the black community.
Dee Nguyen edited out of 'The Challenge 35'
Before Episode 11 aired, MTV posted a disclaimer explaining they would still show the season, which Dee is currently on, out of respect for the other competitors.
However, they edited the one-time champ, her confessionals, and any conversations surrounding her out of the episode. Because the entire episode revolved around Johnny "Bananas" Devenanzio, Jenny West, Josh Martinez, and Rogan O'Connor plotting to blindside the three-time competitor, it didn't make much sense, especially since they successfully voted her into elimination.
Due to the heavily edited episode, it only lasted an hour as opposed to the usual 90 minutes. However, the entire episode aired in Canada.
Dee Nguyen and Bayleigh Dayton fought in edited out scene
In one edited out scene, Dee and Bayleigh almost came to blows during the daily challenge. Wanting to get one of her only friends left in the house, Melissa Reeves, into the Tribunal, Dee focused on trying to mess up Bayleigh.
Instead of pushing the boxes out of the way, the returning champ threw them at the rookie and grabbed flags out of Bayleigh's hand. The aggressive gameplay began to irritate the Big Brother star, and she started yelling at Dee and elbowing her back.
Bayleigh didn't understand why the Australian-native was trying to sabotage her because Dee already had a red skull. Additionally, she felt like the returning champ was "mocking" her for wanting to win. Therefore, the two got into a shoving match while suspended in the air, and they continued to argue after the challenge ended.
In a confessional, Bayleigh got emotional as she explained it was more than a game to her as she's focused on winning the money to create a better life for herself. Later that night, the rookie spoke to her husband, Chris "Swaggy C" Williams, and admitted she was "caught off guard" with how badly Dee wanted her to lose.
She also said she did not have respect for the returning champ because she feels like the Australian-native plays dirty. The Challenge 35: Total Madness airs Wednesdays at 8 p.m. EST on MTV.