'The Challenge 35': Jenna Compono Allegedly Made a Deal With Wes Bergmann to Get Voted Into Elimination
Even though many competitors on The Challenge 35 thought Jenna Compono "checked out" of the competition after the frequent arguments with her boyfriend, Zach Nichols, she proved them wrong by sending home last season's finalist, Tori Deal. Nonetheless, her co-stars threw her in again in the following episode. Friend and ally Nany González claims Jenna made a deal with Wes Bergmann go in a second time.
[SPOILER ALERT: This article contains information revealed in The Challenge 35 Episode 9.]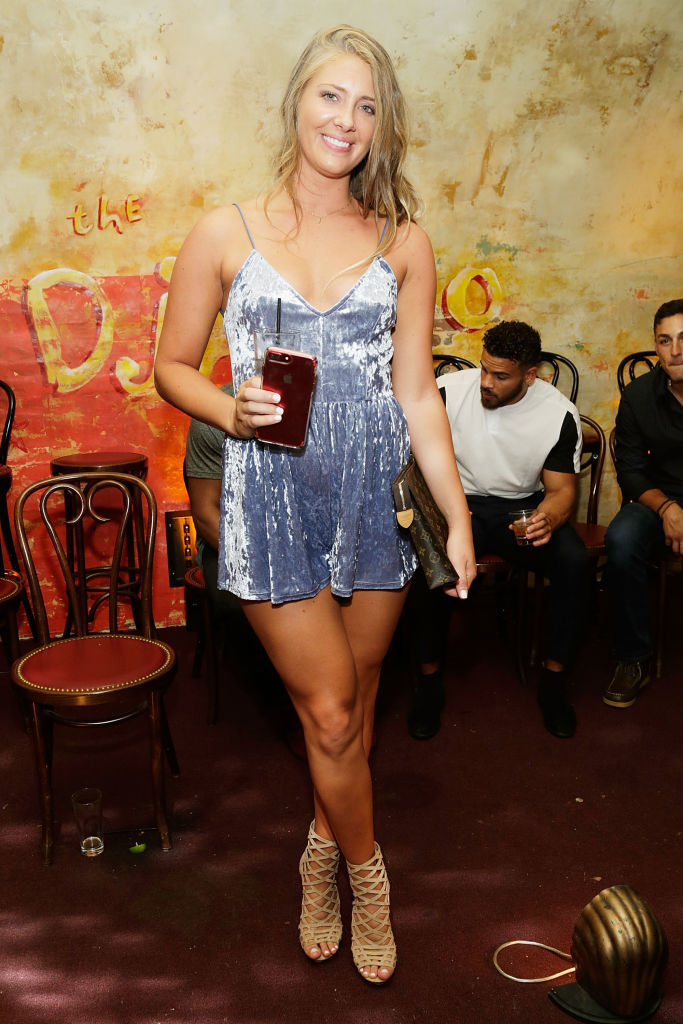 Jenna Compono distracted by relationship with Zach Nichols
In 2014, Real World: ExPlosion star Jenna Compono and The Challenge veteran Zach Nichols met each other on Battle of the Exes II. Even though they were competing alongside their exes, the two had an instant connection.
Over the course of a few years, the couple broke up several times due to infidelity. However, they've been on good terms since returning from Invasion of the Champions in 2017. The couple moved in together into a Michigan-based home and have a dog.
While Zach competed in War of the Worlds 2, Jenna took a break before returning for the following season, and her boyfriend stayed home. During filming, he found old direct messages in her phone, allegedly with co-star Cory Wharton, and started ignoring Jenna before blowing up at her when she finally reached him.
He accused her of cheating on him and demanded she come home to fix their relationship.
Jenna Compono sent Tori Deal home
Instead of leaving the competition, Jenna decided to continue competing for the $1 million grand prize. Nany González won the next daily challenge, and she saved her best friend by choosing Jenna to join her in the Tribunal.
During the house nominations, Tori Deal wanted to go in and get her red skull, so she asked everyone to throw her in. Some contestants, namely Nelson Thomas, thought they were giving Tori an easy ticket to the finals as they believed Jenna "checked out" of the game.
The Barbie Beast decided to throw herself in elimination because she didn't want to continue living in the bunker if she didn't have a red skull. Jenna narrowly beat last season's finalist and sent Tori home in an upset.
Even though she proved she wanted to be there, her castmates voted her into the subsequent elimination.
Jenna Compono allegedly made a deal with Wes Bergmann
In Episode 9, Jenna attempted to phone her boyfriend, but he ignored her calls. While Nany tried to give her friend advice, it became apparent that her relationship weighed too heavily on her mind for her to compete this season.
Her team didn't win the daily challenge, and she escaped house nominations as Kaycee Clark and Aneesa Ferreira volunteered themselves. However, the Tribunal selected her as one of the four ladies to interrogate.
They also threw her in to compete against Aneesa, but she came up short. Even though she promised her co-stars, she tried her hardest, ally and best friend Nany tells a different story.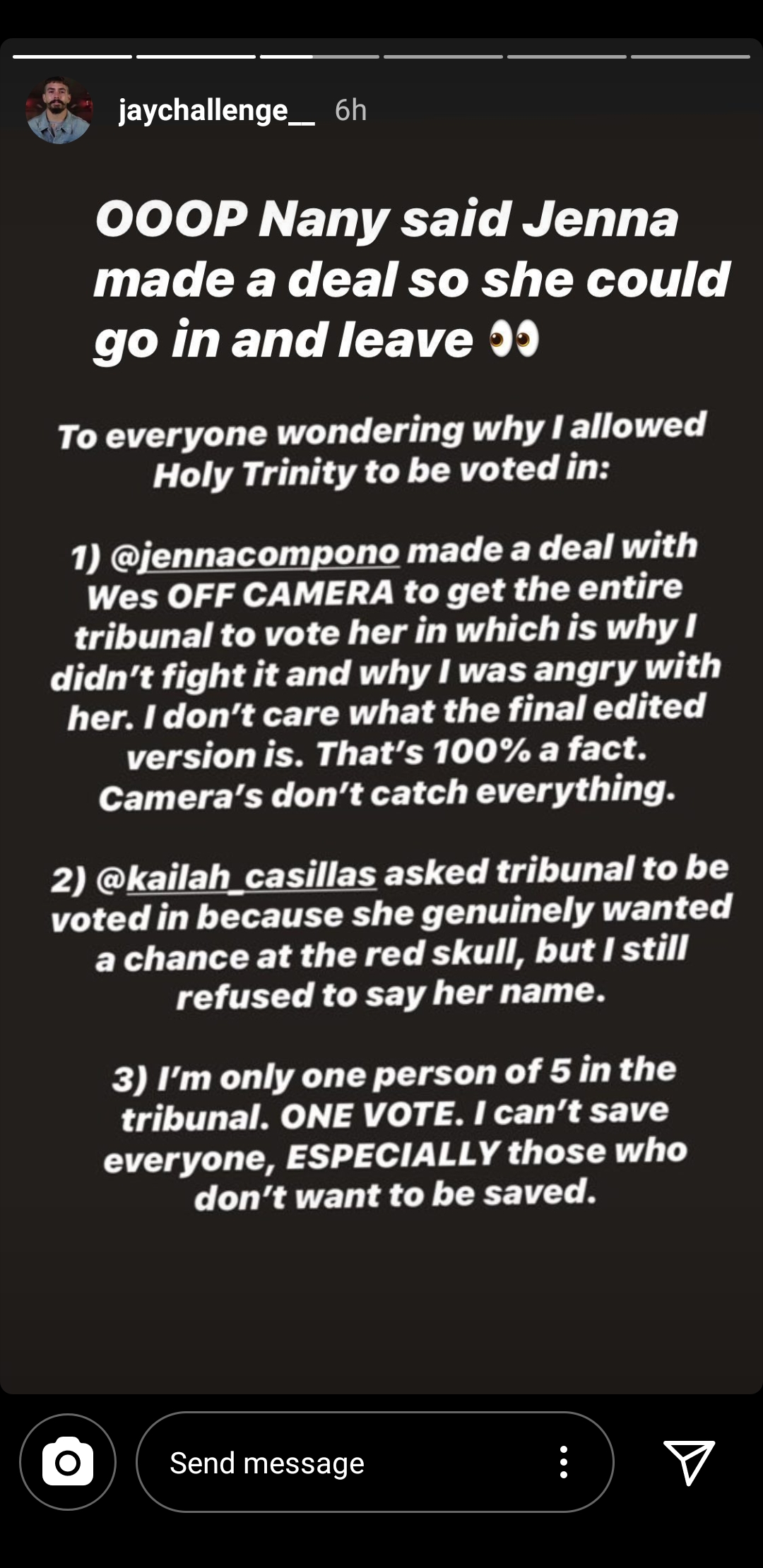 After the episode aired, the nine-time competitor claimed she did try to save Jenna, regardless of how the edit portrayed her. She claimed the Barbie Beast made a deal with Wes Bergmann "off-camera" for him and the Tribunal to vote her into elimination.
Therefore, Nany didn't "fight it" and became "angry with her," which is why she seemed so upset with her friend in the episode. However, Jenna maintains she did not quit and genuinely tried her hardest in the elimination.
The Challenge 35: Total Madness airs Wednesdays at 8 p.m. EST on MTV.