'The Challenge 35': Jenny West Hired a Contact Sports Coach to Help Her Prepare for the Hall Brawl
[SPOILER ALERT: Spoilers ahead for The Challenge 35 Episode 15.]
Last year, British bodybuilder and reality competition show winner Jenny West debuted on the 34th season of The Challenge. Her dominating appearance quickly intimidated the others, and she found herself in eliminations. However, Tori Deal humbled her as she sent her home in the beloved Hall Brawl. Before the British bodybuilder returned for the current season, Total Madness, she admitted she hired a contact sports coach to help her prepare for another Hall Brawl or similar physical elimination.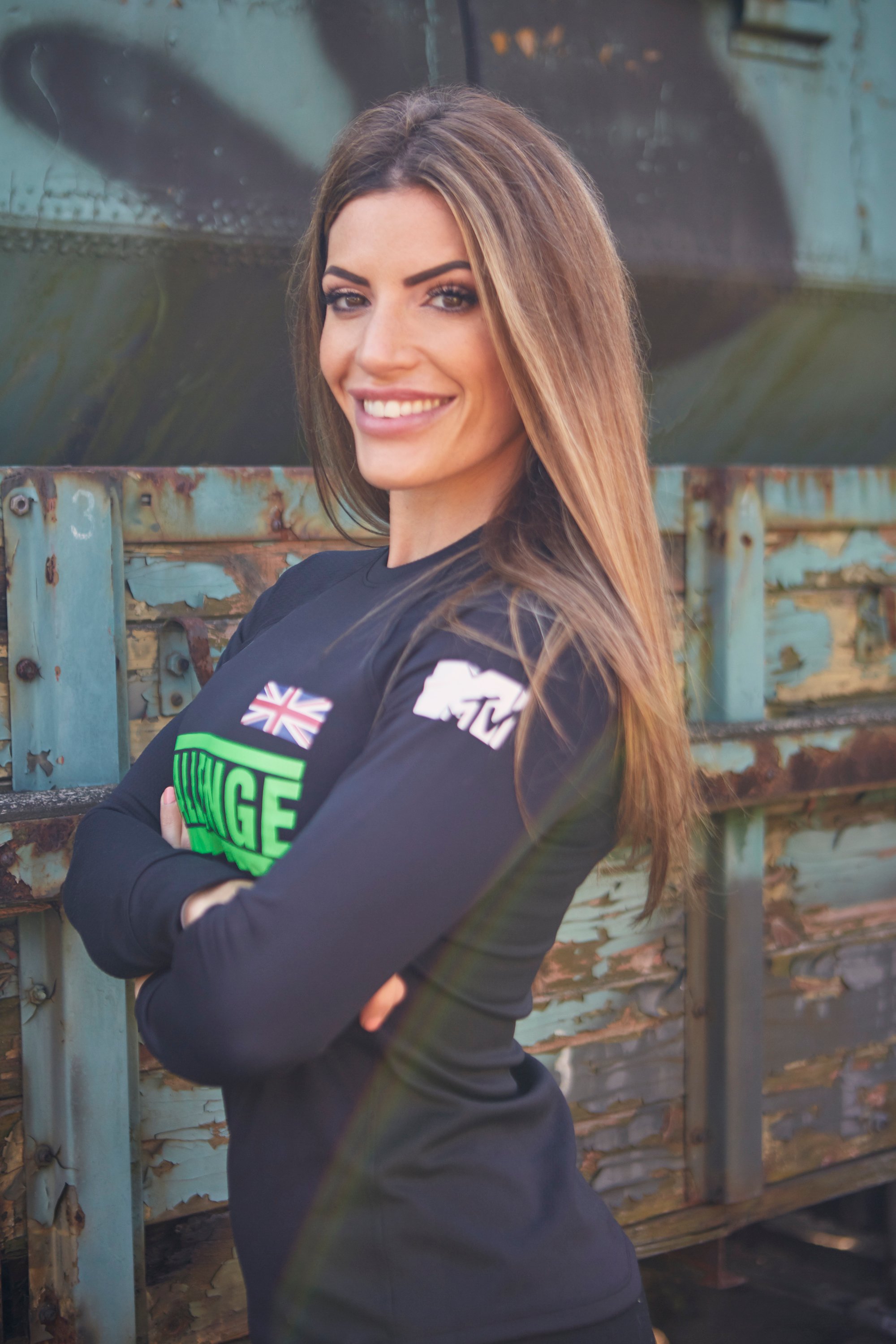 Jenny West on 'The Challenge'
Winner of British reality competition series Survival of the Fittest and bodybuilder, Jenny West, debuted on The Challenge: War of the Worlds 2 as one of the most intimidating-looking females the series had ever seen.
RELATED: 'The Challenge': Jenny West Addresses Critics Who Say She 'Looks Like a Man'
She faced rookie Nicole Bass in the sixth episode in a puzzle elimination and easily won. However, the British bodybuilder met her match with a then three-time competitor and finalist, Tori Deal.
Tori Deal eliminated Jenny West in Hall Brawl
Two episodes after she secured her first win, West found herself in another elimination, a Challenge classic introduced in Battle of the Seasons (2012) titled Hall Brawl.
Each competitor began on opposite sides of a narrow hallway and had to run straight through it, past each other. The first player to ring their bell twice won the elimination and could stay in the house.
RELATED: 'The Challenge 35': Jenny West Says She 'Misses Her Friendship' With Dee Nguyen After Fallout
Even though West had height and at least 20 pounds on Tori Deal, the tough Are You the One? star beat her. The three-time competitor then switched teams and became a Team UK member, replacing West.
After her elimination, many fans thought the British bodybuilder could only lift weights and wasn't good at physical contact.
Jenny West hired a contact sports coach to prepare for the next one
The 33-year-old returned for the following season, Total Madness, where she's dominated physically. She came out to a fast start, winning the first individual challenge.
West then struck a deal with Dee Nguyen to go into the first girls' elimination against rookie Jennifer Lee, arguably the weakest female competitor in the house, so she could easily get her red skull.
The British bodybuilder won three more daily challenges but didn't deliver on promises and found herself in the last elimination before the finals. It turned out to be another Hall Brawl, but West had a better technique and quickly defeated Nguyen.
RELATED: 'The Challenge 35': Johnny 'Bananas' Devenanzio Allegedly Flirted With Jenny West Throughout the Season
The two-time competitor live-tweeted during the episode and compared her feelings at seeing the Hall Brawl to "a kid on Christmas morning." A fan asked if she remembered when Deal "trucked" her in it last season, and West replied, "I sure do! That's why I went home and hired a contact sports coach for the first time in my life. Tori is a beast! She deserved that win."
Johnny "Bananas" Devenanzio seemed to back this up in an Instagram Live. He claimed they already knew it was going to be a Hall Brawl, and he asked her to practice with him. According to the six-time champ, West "squared up" three feet away and nearly knocked him down.
The Challenge 35: Total Madness airs Wednesdays at 8 p.m. EST on MTV.