'The Challenge 35': Johnny 'Bananas' Devenanzio Allegedly Flirted With Jenny West Throughout the Season
After making insensitive comments about the Black Lives Matter movement, MTV publicly announced they fired Dee Nguyen and promptly edited her out of The Challenge 35. Therefore, when she ended up getting thrown into Purgatory, the episode didn't make much sense as it revolved around her.
However, it ended up airing in Canada, so viewers were able to watch the scenes that were edited out to figure out why Johnny "Bananas" Devenanzio and Jenny West targeted Dee. According to a Challenge insider, there's another reason why the two blindsided the Australian-native in Episode 11.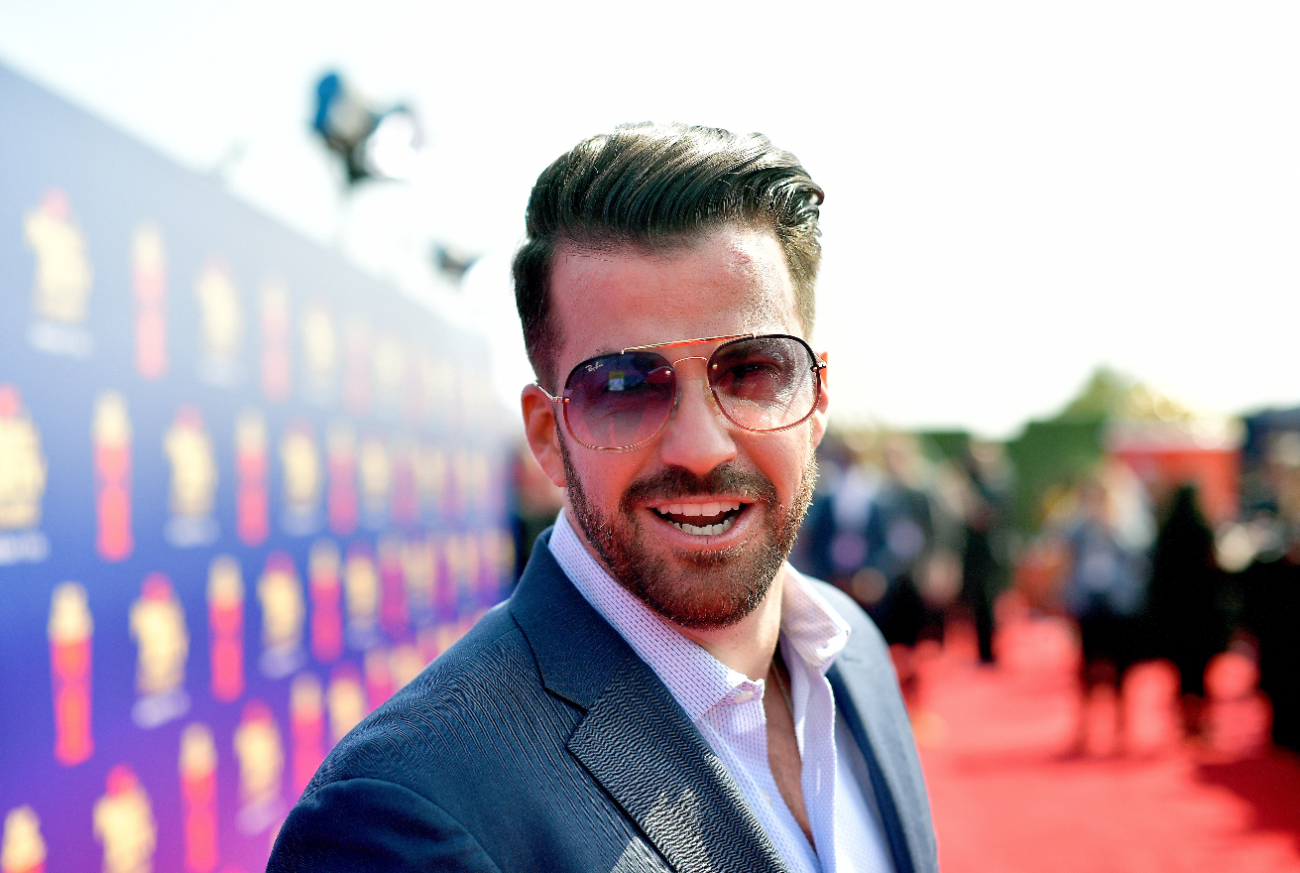 Dee Nguyen contemplated flipping on Jenny West
After winning the second daily challenge with her team, Dee Nguyen helped her friend and dominant competitor Jenny West get arguably the easiest red skull against rookie Jennifer Lee.
Even though many tried to warn her that assisting Jenny wasn't in her best interest, the Australian-native didn't realize it until a few episodes later when she made the Tribunal again.
Dee admitted she didn't think she stood a chance against the feared competitor in the finals and thought about blindsiding her. Wanting to stir drama, her ex-flame Rogan O'Connor warned Jenny about Dee's potential plans.
However, she ended up not going through it. Jenny still felt betrayed and teamed up with Rogan and Johnny "Bananas" Devenanzio to throw Dee into the following girls' elimination.
Johnny 'Bananas' Devenanzio and Jenny West targeted Dee Nguyen
In an edited out scene from Episode 11, Johnny and Jenny talked about wanting to blindside Dee because he couldn't stand how she "walks around like she owns the place" after winning last season.
Additionally, he felt she tried to "rally the house" and get him thrown into the second guy's elimination. Therefore, he explained he wanted to "teach her a lesson" by blindsiding with her with the support of everyone in the house. Jenny agreed because she felt betrayed by the Australian-native, and they, alongside Rogan, successfully threw her into elimination.
However, their plan backfired on them as Dee ended up winning, sending Mattie Lynn Breaux home. Viewers didn't get a chance to see the full reaction as MTV edited her out of the episode due to her recent firing.
Johnny 'Bananas' Devenanzio allegedly flirted with Jenny West
According to a Challenge Insider, Johnny and Jenny had a similar flirting situation as Nany Gonzaléz and Kaycee Clark. Rookie Bayleigh Dayton threatened to call Kaycee's girlfriend and tell her what was going on, although she never did.
However, Dee reportedly called Johnny's girlfriend, Big Brother: Over the Top winner Morgan Willett, and told her about his constant cuddling with the British native. Morgan then phoned Johnny and confronted him over his actions, which annoyed the veteran, causing him to go after Dee.
Some claim MTV edited out the scene to protect the veteran's image, while others believe it didn't make the air because the network cut ties with Dee. Regardless of what happened, Johnny and Morgan are still currently dating and seemingly happy together.
The Challenge 35: Total Madness airs Wednesdays at 8 p.m. EST on MTV.