'The Challenge 35': Jordan Wiseley Issues Apology for Previous Racially Charged Comments
During the rightful civil unrest following the murder of George Floyd, many networks have honored their promise to stand with the Black community by firing talent who have posted or said racially charged comments. Because MTV abruptly cut ties with Taylor Selfridge and The Challenge star Dee Nguyen for their previous offensive remarks, fans want Jordan Wiseley fired as well for his past behavior on The Real World. In response to the pressure, the three-time champ issued an apology.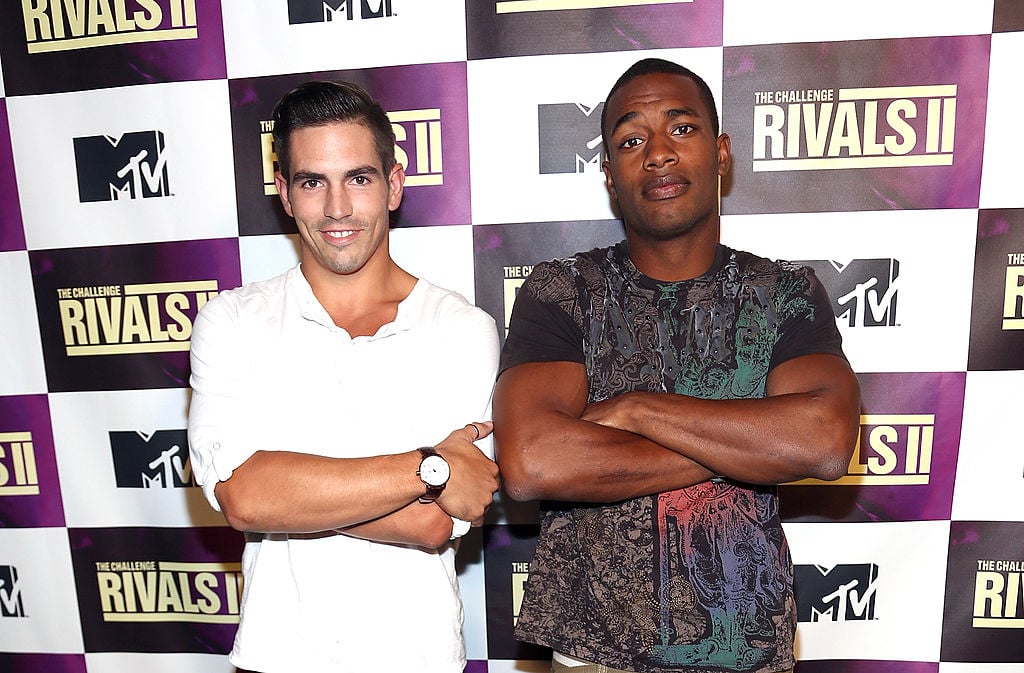 Jordan Wiseley under fire for previous racially charged comments
Then 22-year-old Oklahoma native Jordan Wiseley debuted on The Real World: Portland (Season 28) eight years ago. After butting heads with new roommate 23-year-old Nia Moore a few times, the two came head-to-head in a heated exchange.
During the argument, Moore poured cereal on Wiseley's bed, and he reacted by putting a few of the Cheerios in his mouth and spitting them in her face. The fight continued, and the 22-year-old repeated the "n-word" back at Moore, who is African-American, several times. He also jumped around and made monkey noises at her.
The following day, his father and another roommate Marlon Williams, who is also Black, both reprimanded Wiseley for his inappropriate actions. Still, he defended himself by insisting he was extremely drunk.
The 22-year-old justified his use of the word after the season aired and claimed he used the "n-word" with an "a" as opposed to an "er," so it means different things.
After being told he still could not use the offensive word, he apologized and went on to have a successful career on competition spinoff series The Challenge, where he has since earned over $800,000. 
Jordan Wiseley and Nia Moore talked about their experience
After MTV fired Taylor Selfridge and Dee Nguyen for their past racially charged comments, fans circulated clips of Wiseley's offensive behavior on The Real World as they wanted the network to hold him accountable.
In response to the mounting pressure, the now 29-year-old and Moore went on Instagram Live to address what happened between them and how they've both grown from the "painful experience."
The former MTV star talked for most of the time and explained she did and said things to provoke Wiseley that night as they were both "hurting" people attacking each other.
She also defended her friend and insisted she never attached his comments to anything "racial," but let Williams confront him the following day because she was still angry at Wiseley.
Additionally, Moore took the blame for saying the "n-word" first and claimed her co-star only repeated it back, even though she previously accused him of calling her a racial slur.
In the Live, Wiseley continued defending himself by calling those sharing the clips of his offensive behavior "trolls" and insisted he "grew" and learned from the incident.
Jordan Wiseley issues apology for offensive comments
A couple of days after the Instagram Live, the former Real World co-stars appeared on Afterbuzz to continue their conversation. Wiseley pointed out that he noticed many people were upset he didn't offer an apology.
Although he acknowledged that he previously apologized for his actions, he recognized this is "an incredible time of pain and suffering" and understands that Challenge fans want another apology.
Therefore, he affirmed his remorse for his "unexpectable" behavior and insisted his words and actions "are not a reflection of me as a person" or what he believes. The 29-year-old also promised to "stand" with the Black community and apologized again.
While some accepted his apology, others did not as they felt it was "fake" and "forced." Additionally, they pointed out that Taylor Selfridge also apologized for her previous racially charged comments, and MTV still cut ties with her.
They also feel Dee Nguyen should have gotten a chance to apologize before the network fired her, as Wiseley did. Although MTV hasn't announced anything yet, sources claim Wiseley received a one to five-season suspension for his past offensive comments.