'The Challenge 35': Melissa Reeves Shares Crazy Dream Nelson Thomas Had About Her After Their Argument
After seven episodes of The Challenge 35: Total Madness Nelson Thomas has already gotten into verbal altercations with Aneesa Ferreira and Kailah Casillas, twice. When he blamed Kyle Christie for votes not going his way at the nomination ceremony, Melissa Reeves stood up for her friend and went off on Nelson. After their argument, he had a crazy dream about the UK native that he shared with a few housemates.
[SPOILER ALERT: This article contains information from The Challenge 35: Total Madness Episode 8.]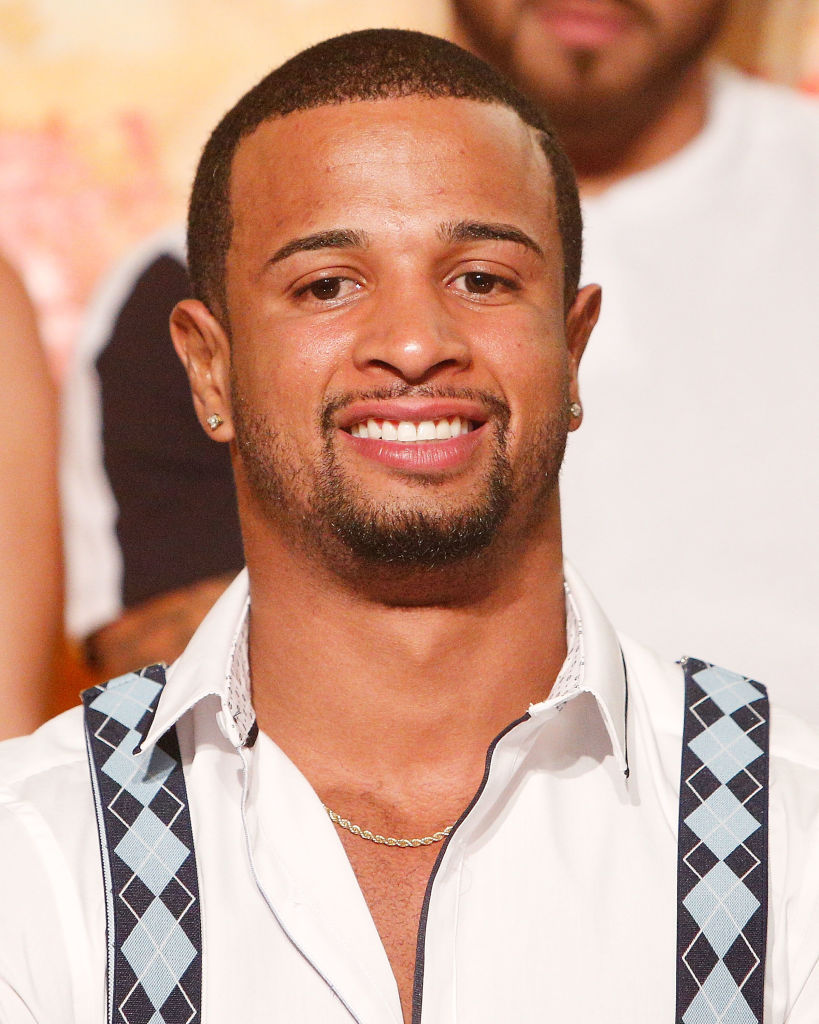 Melissa Reeves on 'The Challenge'
UK-based former pageant queen turned DJ, Melissa Reeves, made her debut on The Challenge: Vendettas alongside frenemy Kayleigh Morris. After sending Are You the One star Alicia Wright home, she competed in the following elimination but lost to Sylvia Elsrode.
The former pageant queen returned for Final Reckoning but got into a physical altercation with Kailah Casillas on the first night, resulting in their immediate disqualification from the competition.
3 seasons later, Melissa came back for Total Madness seeking her first win. So far, the DJ hasn't won any daily challenges, gotten voted into elimination, or been in the Tribunal.
She has played an under-the-radar game and hasn't made waves with anyone. However, she and Nelson Thomas got into a screaming match during Episode 8.
Nelson Thomas on 'The Challenge 35: Total Madness'
The Are You the One star and six-time Challenger returned for Total Madness with longtime friend Cory Wharton as his only ally in the house. He quickly managed to alienate almost all of his other housemates with his hostile attitude.
When several competitors attempted to throw him in to protect Jay Starrett from going into another elimination, he snapped on Kailah during the nomination ceremony.
Nelson also yelled at his partner Aneesa Ferreira because he mistakenly believed she threw a challenge. The Texas-native went off on Kailah at another nomination ceremony, called her the "foulest woman in the house," and made unsavory comments about her.
In the following episode, his housemates voted him into elimination due to his rude behavior. He lashed out by getting into Kyle Christie's face, an ally of Melissa, causing the former pageant beauty to stand up for her friend.
Melissa Reeves and Nelson Thomas dream after their argument
Nelson got upset with Kyle Christie, an ally of Melissa, as he blamed the UK-native for leading the votes against him. He informed Melissa he considered her friend a "rat" for his actions at the bar, and then went over and called Kyle "a piece of s**t" and a "p***y" to his face.
The guys came head-to-head and pushed each other a little until Josh Martinez and Melissa broke up the pending fight. When the two continued yelling back and forth to each other, the former pageant beauty stood up for her friend and called Nelson a "p***y" and then proceeded to go off on him.
She told him he has "no respect for women," and called him "trash," "disrespectful," and a "waste of space." Melissa also advised the six-time Challenger to "go back to Dr. Phil," pointing fun of his time on the talk show with now ex-girlfriend, Angela Babicz.
While the UK native hurled insults at Nelson, he walked away and presumably left the bar. After the episode aired, Melissa tweeted that Nelson told a few of their co-stars a metaphorical dream about the former pageant beauty.
According to the UK native, the two hooked up in his dream, and she "touched his willy," which came off. Then, she ran away, laughing with his male part in her hand.
The Challenge 35: Total Madness airs Wednesdays at 8 p.m. EST on MTV.