'The Challenge 36': Ashley Mitchell and Fessy Shafaat Kissed in Deleted Scene
During his second appearance on The Challenge, Fessy Shafaat has been romantically linked to rookie Gabby Allen and veteran Tori Deal. In a deleted scene, he also seemingly kissed two-time champ Ashley Mitchell. He claims he doesn't remember the interaction.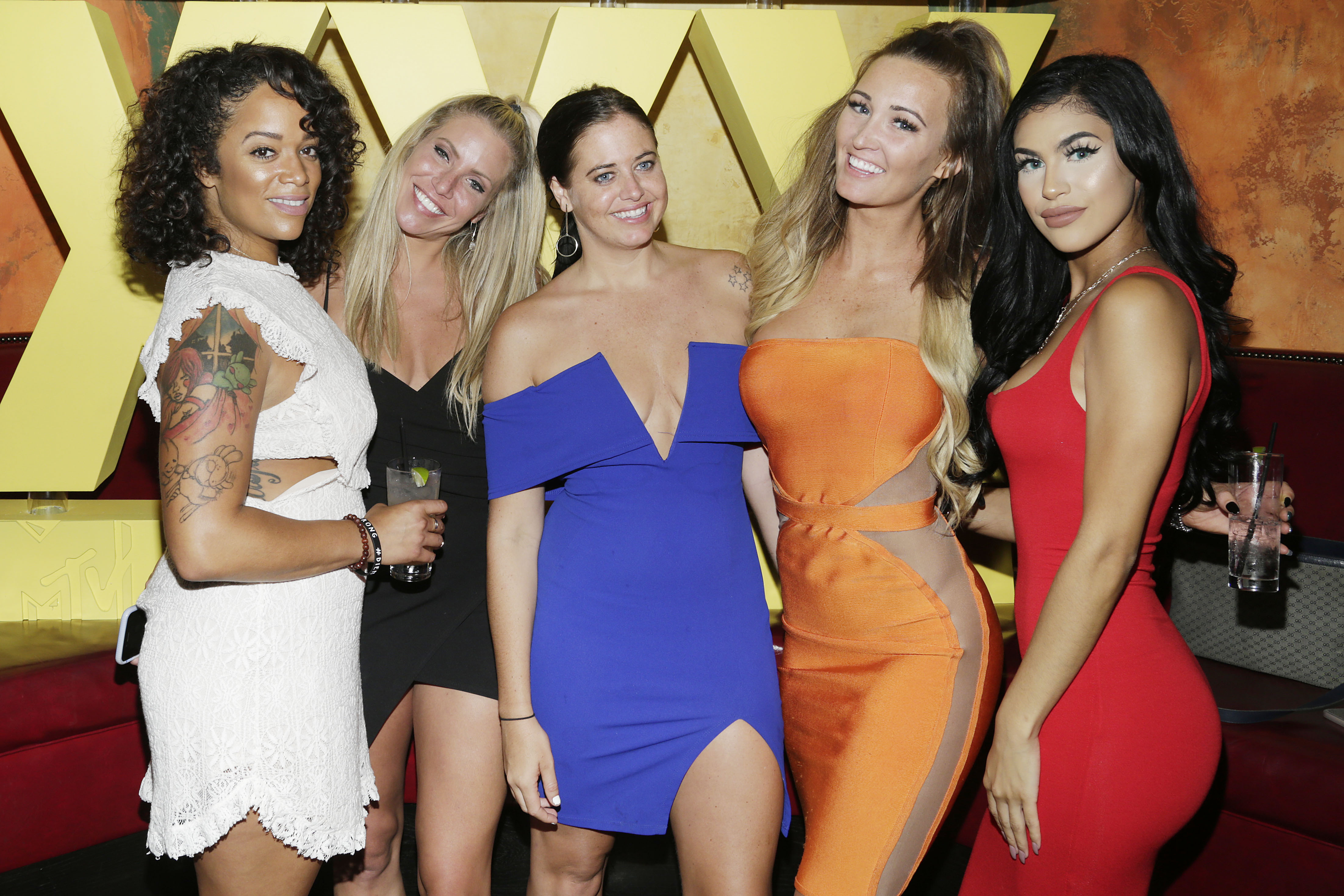 Ashley Mitchell and Fessy Shafaat returned for 'The Challenge 36'
After appearing on The Real World: Ex-Plosion, California native Ashley Mitchell debuted on Rivals III (2016) alongside nemesis Cory Wharton.
She won the following season, Invasion of the Champions (2017) as well as Final Reckoning (2018), in which she infamously kept the million-dollar prize for herself.
The reality star took home $1,121,250 due to her two wins, making her the highest-earning cast member at the time. Outside of competing in the War of the Worlds 2 (2019) finals, Ashley has yet to make a deep run in the other four seasons she has competed in.
Former collegiate football player Fessy Shafaat first appeared on Big Brother 20 before debuting last season on Total Madness, where he finished fourth. They both returned for Double Agents seeking a win.
Ashley went home during the first episode
Veteran Aneesa Ferreira completed the first mission in the fastest time overall and chose Fessy as her partner. After deciding against teaming up with Kam Williams, three-time winner CT Tamburello paired up with Ashley as the two previously won a final together.
Even though the two-time champ thought the pairing worked best for her interest due to their combined experience and connections, it ended up backfiring. Because Kam didn't appreciate how CT rejected her, she flipped the house on him to get him into elimination.
Fessy and Aneesa, the double agents at the time, selected Wes Bergmann and Natalie Anderson to go against them. However, it turned out to be a ladies' elimination, and Natalie, a rookie who previously won Survivor: San Juan del Sur, sent Ashley packing.
A few episodes later, Fessy volunteered to face his ally and friend Nelson Thomas in a Hall Brawl elimination where the former football player received his gold skull.
Ashley and Fessy kissed in a deleted scene
Following the Jan. 13 episode, a few of the contestants joined former Challenger Devyn Simone for the after-show, where it showed a clip of Fessy and Ashley having a romantic moment.
During the segment, Fessy stood in front of Ashley with a towel over his head, and they seemingly kissed until she realized a camera pointed at them. The former champ then ran out of the room, chasing another competitor who caught the two.
After watching the clip, Fessy claimed he didn't remember the moment and jokingly noted he thought Ashley "cast a spell" on him because he couldn't recall kissing her. The former football player called the Final Reckoning winner "cool" but stated she's "not really my type."
Big T Fazakerly stood up for her friend and called Ashley "hot," and complimented her kissing skills. Ashley hasn't publicly responded as of yet. The Challenge 36: Double Agents airs Wednesdays at 8/7 Central on MTV.