'The Challenge 36′: Many Fans Are Living for Leroy Garrett's Reaction To Kam Williams' Elimination Win
Although Kam Williams and Leroy Garrett entered The Challenge 36 as a couple, the two don't work closely together to avoid becoming a target. Williams ended up in elimination before she wanted to but walked away with her gold skull. Her performance impressed the other competitors, namely her boyfriend, and many fans are living for his reaction.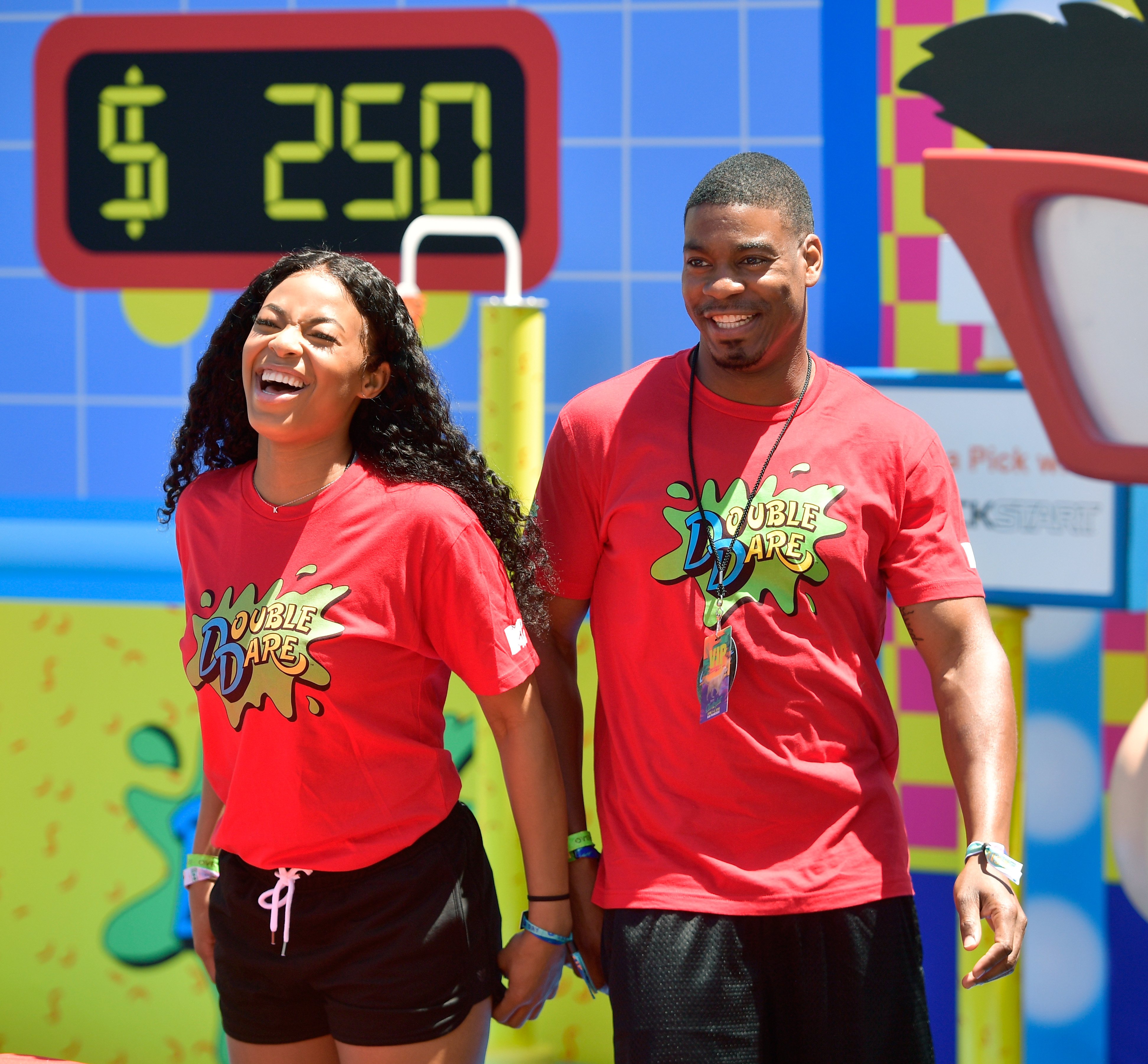 Leroy Garrett and Kam Williams rekindled their relationship after 'The Challenge: War of the Worlds 2'
In early 2018, Are You the One? 5 rookie Kam Williams and veteran Leroy Garrett met while filming The Challenge: Vendettas. The two both made it to the finals, where she fell for him throughout the season.
Even though he had feelings as well, they lived on opposite sides of the country, and Garrett didn't want to enter into a long-distance relationship. A year later, during War of the Worlds, the veteran wanted to reconnect while Williams wanted to flirt with her partner, UK based rookie Theo Campbell.
Following the season, she spent a lot of time at Garrett's place. However, they didn't define their relationship, which led to miscommunication.
Williams ended up leaving somewhat on bad terms, but they rekindled their romance during filming for the following season, War of the Worlds 2. In February 2020, the couple made their relationship Instagram official.
Garrett and Williams returned for 'Double Agents'
After the announcement, the two took a break for Total Madness but returned for the following season, Double Agents. Even though all the other houseguests know the couple is dating, they work with different people in the house and don't vote the same way to avoid becoming a target.
Williams took control during the first episode by orchestrating the blindside of former champs CT Tamburello and Ashley Mitchell. Although it ended up backfiring because it was a girls' elimination, Williams and Garrett remained in a good spot.
However, when house target Theresa Jones became a double agent, she wanted to pit strong females and allies Mitchell and Williams against each other to guarantee only one returned.
Williams "activated" her alter ego Killa Kam and soared through the elimination, impressing her competitors and putting a smile on Garrett's face.
Many fans are living for Garrett's reaction to Williams' elimination win
After host TJ Lavin blew the horn, declaring Williams the winner, her boyfriend smiled gleefully and clapped his hands, warming the hearts of numerous fans. One Reddit user called Garrett's grin "the most genuine ear-to-ear smile" they've seen, with another agreeing, noting he seemed extremely proud of her.
Additionally, many fans are labeling them as the new "power couple" and would like to see the two finish the finals together this season, either as a pair or individually.
They also believe the couple adds a different and funny dynamic to the show and enjoys their interactions with the other players, namely Williams' partner Kyle Christie, who's dubbed them "Team Killa."
While Garrett has already revealed he will not return after this season, fans could expect to continue seeing Williams. The Challenge 36 airs Wednesdays at 8/7 Central on MTV.