'The Challenge 36': Rookies Lolo Jones and Natalie Anderson Are the Biggest Targets Heading Into the Season
MTV's The Challenge 36: Double Agents introduces 10 rookies and brings back fan-favorites who haven't competed in years, such as Theresa Gonzalez and Darrell Taylor. Additionally, the cast includes over 50% BIPOC contestants, following in line with their new diversity initiatives. Before the competition began, the players listed other competitors they feared the most, and the majority of them named rookies LoLo Jones and Natalie Anderson.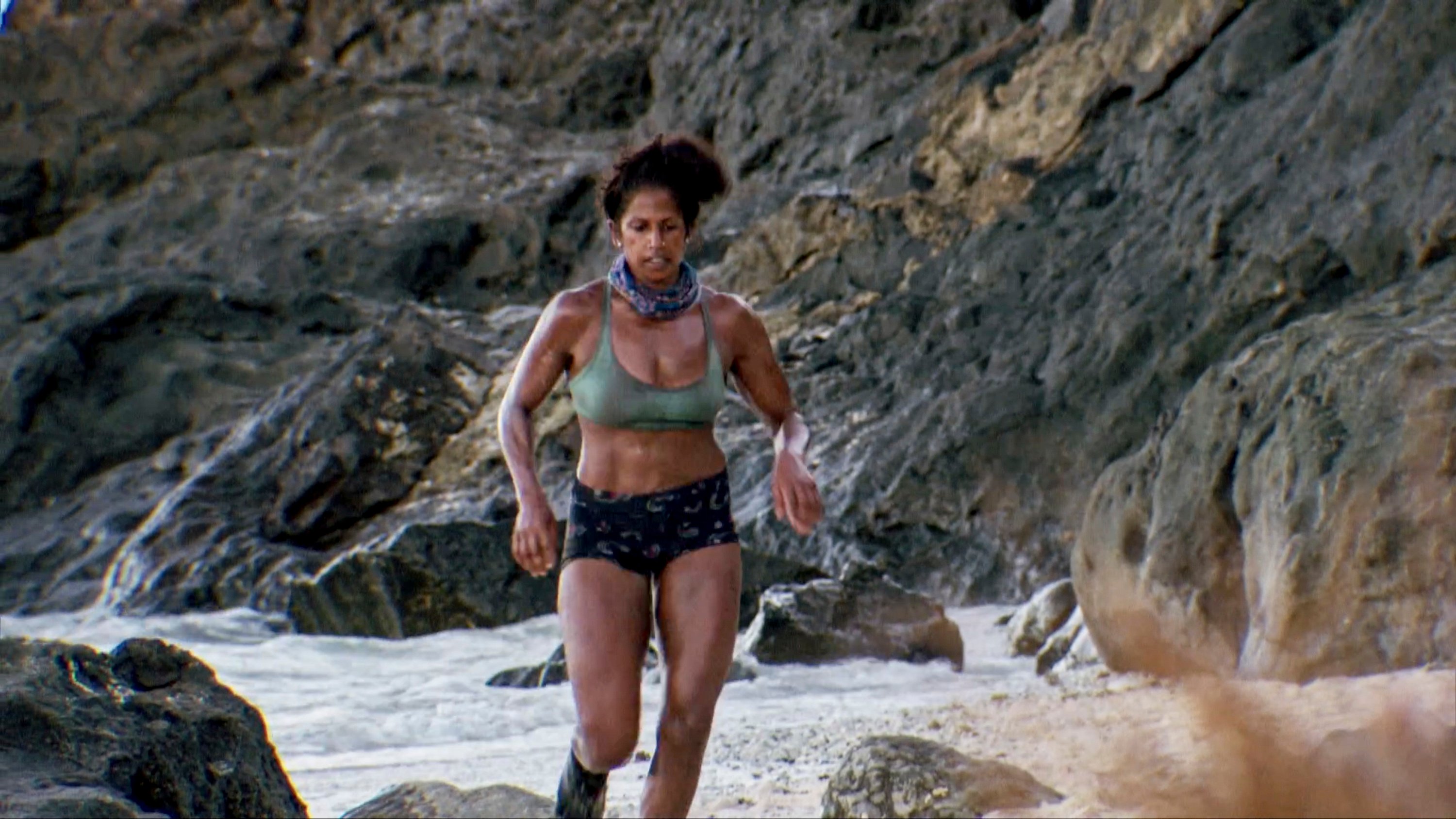 'The Challenge' returns for season 36
CBS-Viacom renewed the long-running reality competition series The Challenge after a successful 35th season that gave the franchise its highest ratings since Battle of the Exes (2012).
Following the renewal announcement, the casting crew created a theme for the 36th season and began contacting potential competitors they thought would be a good fit.
A total of 38 possible players entered sequester for two weeks and underwent extensive COVID-19 testing.
Eight alternates were cut, and the final 30 competitors flew out to Iceland, where they started filming in August 2020. 
'The Challenge 36' cast includes former 'Survivor' winner
Of the 30 cast members, 10 are rookies or prospects. Big Brother 16 houseguest Amber Borzotra, Ex on the Beach 3 star Mechie Harris, Are You the One? 8 contestant Amber Martinez, America's Got Talent 14 star Joseph Allen, Love Island UK's Gabby Allen, professional wrestler Lio Rush, Olympian and Champs vs. Pros star LoLo Jones, Ultimate BeastMaster competitor Nam Vo, Survivor champ Natalie Anderson, and Shipwrecked UK's Liv Jawando are all competing for the first time alongside 20 returning veterans.
They include Aneesa Ferreira, Cory Wharton, Kaycee Clark, Kam Williams, Devin Walker-Molaghan, Nicole Zanatta, Fessy Shafaat, Nany González, Josh Martinez, Theresa Jones (Gonzalez), Jay Starrett, Big T Fazakerley, Leroy Garrett, Tori Deal, Kyle Christie, and Nelson Thomas as well as former winners Wes Bergmann, CT Tamburello, Ashley Mitchell, and Darrell Taylor.
Rookies LoLo Jones and Natalie Anderson already deemed the biggest threats
After the cast members had a chance to meet each other, they pointed out who they've already pinned as their biggest threat before they began the competition.
While Leroy and Kyle noted they felt most threatened by anyone who already won before, others specifically named Wes as a competitor to watch out for in the game. Jay knows that Wes has friendships with several other contestants, and Nam pointed out Wes' intellect and ability to play the game at a high level.
Additionally, Nany called the two-time winner a "political mastermind" while Fessy feels threatened by Wes and CT because they have a "bigger voice" than him.
The majority of players included in the clip named LoLo and Natalie as the biggest threats because of LoLo's background as an Olympic track star and Natalie's impressive resume as a Survivor winner and runner-up.
Therefore, those rookies have the most prominent targets on their back heading into the season as several players believe the two will perform well.
Will they immediately go after LoLo and Natalie or attempt to work with the rookies first? The Challenge 36: Double Agents premieres on Dec. 9 at 8/7c on MTV.