'The Challenge 36′: Nam Vo Responds to Lolo Jones' Comments About Him: 'I'm Not Selfish'
Rookie teammates Nam Vo and Lolo Jones initially looked like the biggest physical threats of The Challenge 36. However, the two have yet to win a daily challenge, likely due to their miscommunication. During the Jan. 20 episode, Lolo called her partner "stubborn" and "selfish." Nam has since responded to her comments.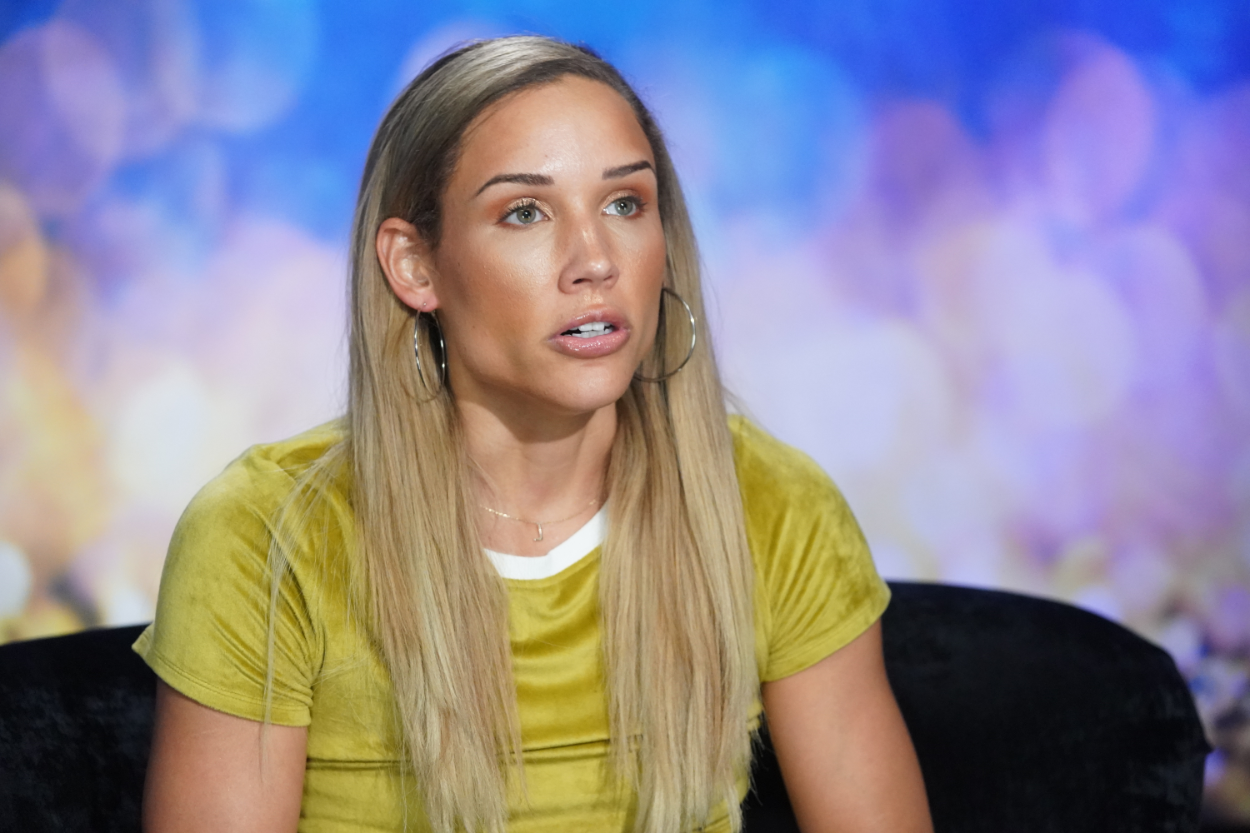 Rookies Lolo Jones and Nam Vo teamed up during 'The Challenge 36'
After Aneesa Ferriera selected Fessy Shafaat as her partner, the other players were free to choose who they wanted to work with.
Even though Lolo Jones, an Olympic track star, competed in spinoff Champs vs. Pros, where she impressively eliminated three competitors and placed third in Celebrity Big Brother, no guys approached her to work together.
Therefore, she teamed up with another rookie who no one spoke to, Ultimate Beastmaster finalist Nam Vo. After they paired up, others, notably Josh Martinez, quickly noticed the physical duo posed a threat.
The two also seemingly had a romantic interest in each other and flirted throughout the first few weeks in the house. However, they had a breakdown in communication while competing in a daily challenge.
Lolo and Nam had a hard time communicating in the Smuggle Run
During the Jan. 21, 2020 episode, the players had to run a 5-mile obstacle course while carrying a large capsule. In addition to the power that comes with becoming double agents, the pairs also competed for a $3,000 cash prize, which later doubled, and sponsored boost.
Even though Lolo and Nam immediately thought they would perform well in the challenge because of their athletic abilities, they had a hard time getting on the same page. Lolo didn't like the way her partner held the capsule and felt like he was pushing her.
She became frustrated and started yelling at Nam, who admitted he shut down because he didn't like how his partner spoke to him. Additionally, Lolo wanted to end on a strong note and run across the finish line, but Nam didn't listen.
When the two got back to the house, the Olympic track star continued to vent to her partner and admitted she thought they should reconsider their status as teammates, which Nam noted hurt his feelings.
Nam responds to Lolo comments, says he's not selfish
Following the episode, many fans took to social media to share their feelings about the argument. Some viewers sided with Nam and felt Lolo berated him.
Additionally, a few Reddit users pointed out the language barrier between her and the German Ultimate Beastmaster star, which could have played a factor in their miscommunication during the challenge. Others agreed with Lolo and thought Nam repeatedly dismissed her.
When speaking about the situation in her confessional, the track star called her partner "stubborn" and "selfish." After the episode aired, Nam responded to her comments in a couple of tweets.
He referred to the event as the worst "challenge and run" for him due to the miscommunication. Additionally, the Ultimate Beastmaster said he's "not selfish" and called it "shocking" to hear what Lolo thought about him. The Challenge 36 airs Wednesdays at 8/7 Central on MTV.