'The Challenge 36': Nelson Thomas Says Fessy Shafaat Knew About His Dislocated Finger Before Hall Brawl
The Challenge star Fessy Shafaat turned on his allies Cory Wharton and Nelson Thomas by choosing to go against the latter, someone he perceived as a layup, in a Hall Brawl elimination. During the Hall Brawl, many, including host TJ Lavin felt Fessy "played dirty" by putting his hands in Nelson's face and trying to slam him. Nelson says he also had a dislocated finger that Fessy knew about before the elimination.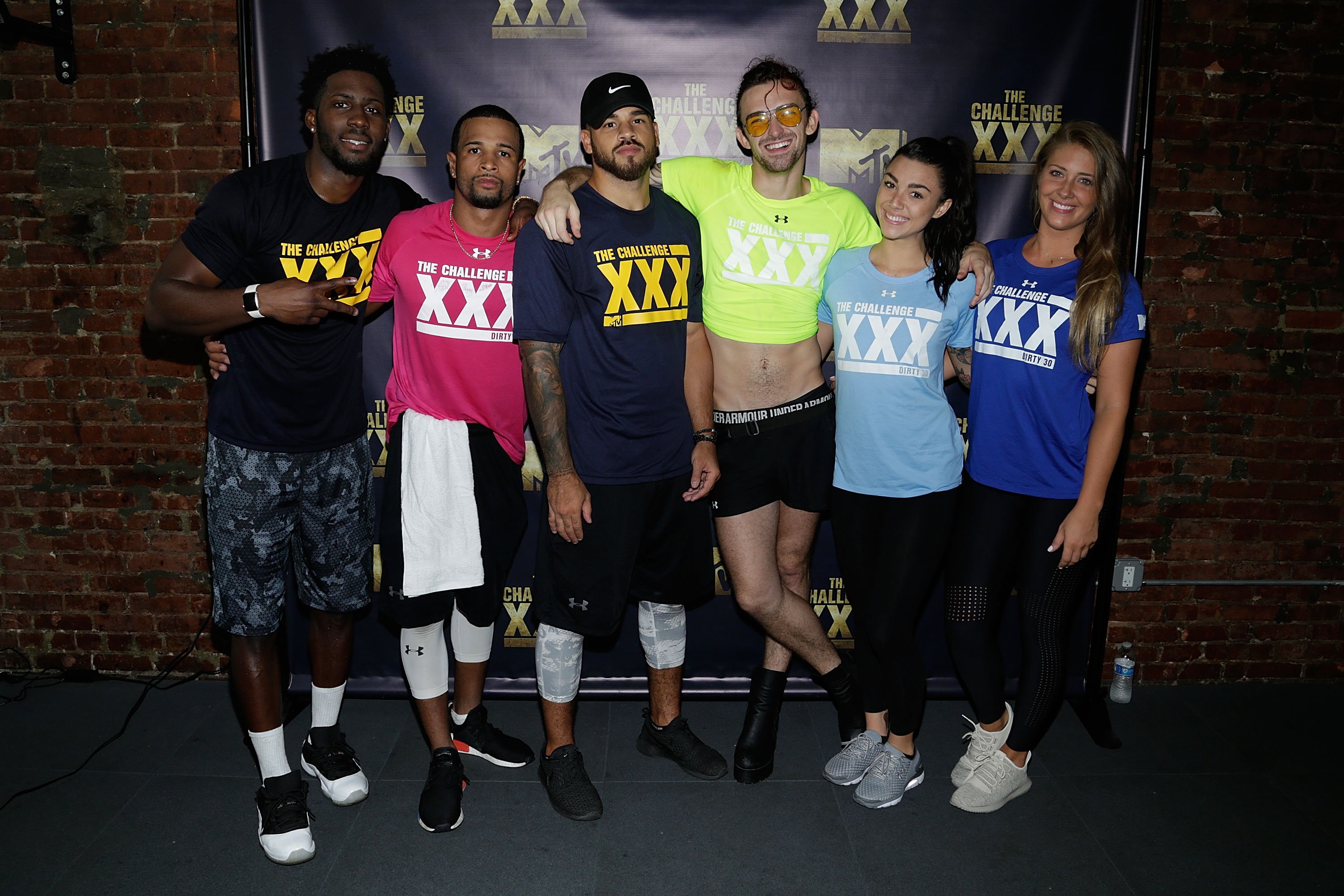 Nelson Thomas and Cory Wharton teamed up with Fessy Shafaat during 'The Challenge 35'
Last season, veterans and Team Young Buck members Nelson Thomas and Cory Wharton teamed up with former college football player and Big Brother rookie Fessy Shafaat.
They hung out often in the house, and Nelson and Cory seemingly made Fessy an honorary member of their crew. Nelson proved his loyalty to Cory by volunteering himself for elimination because the latter had a baby on the way.
However, Fessy didn't protect Cory when he had the chance. For example, the Big Brother star won a challenge right before the finals and didn't save him as promised.
Nonetheless, the three were still on good terms as Fessy attended Cory's gender reveal for his youngest daughter. Additionally, they entered season 36 as a tight alliance.
Fessy turned on Nelson to get his gold skull
After winning two daily missions, Fessy had the opportunity to receive his gold skull against rookie Joseph Allen. However, he decided against it because he didn't know the type of elimination beforehand.
The Challenge star seemingly made a wrong move by revealing the double agents could see the "secret" votes before talking to his allies, Cory and Nelson, as they felt it put them in a bad position in the house.
During the following episode, a segment highlighted their friendship, namely Nelson, who noted he wanted to run the finals with his guys. While walking to the elimination, the competitors noticed it was the exciting Hall Brawl, and Fessy told double agent Tori Deal to pick him to receive his gold skull.
Even though he knew he would have to go against his friend, Fessy thought he had the size advantage and upper hand.
Nelson says Fessy knew about his dislocated finger before Hall Brawl
During the elimination, the former football player seemingly played dirty as he put his fingers in Nelson's face and kept trying to slam him to the ground. Additionally, he appeared more focused on hurting his friend than getting the win.
Shortly before elimination, Nelson spoke to Cory outside by the fire, and the latter seemed to be playing with his hand. Following the episode, Nelson revealed his friend was touching his finger because he dislocated it during the prior daily mission against Leroy Garrett.
In an Instagram Live, the most recently eliminated player claimed Fessy knew about his finger but purposefully pressed his knee against it during the Hall Brawl. He also accused his former ally of playing dirty by ripping his helmet off and putting dirt in his face.
Fessy has since responded to Nelson in an Instagram Story where he shows off his injured finger and shoulder. The clip is captioned, "everyone has injuries, no excuses." The Challenge 36 airs Wednesdays at 8/7 Central on MTV.