'The Challenge 36': Nelson Thomas Says He Helped Keep Fessy Shafaat Safe When Others Wanted Him Out
The Challenge star Nelson Thomas felt betrayed when his friend and ally Fessy Shafaat volunteered to compete against him in a Hall Brawl elimination, especially as he thought the former college football player played dirty. In an Instagram Live, Nelson claimed he had Fessy's back throughout the season and defended him when others tried to blindside him.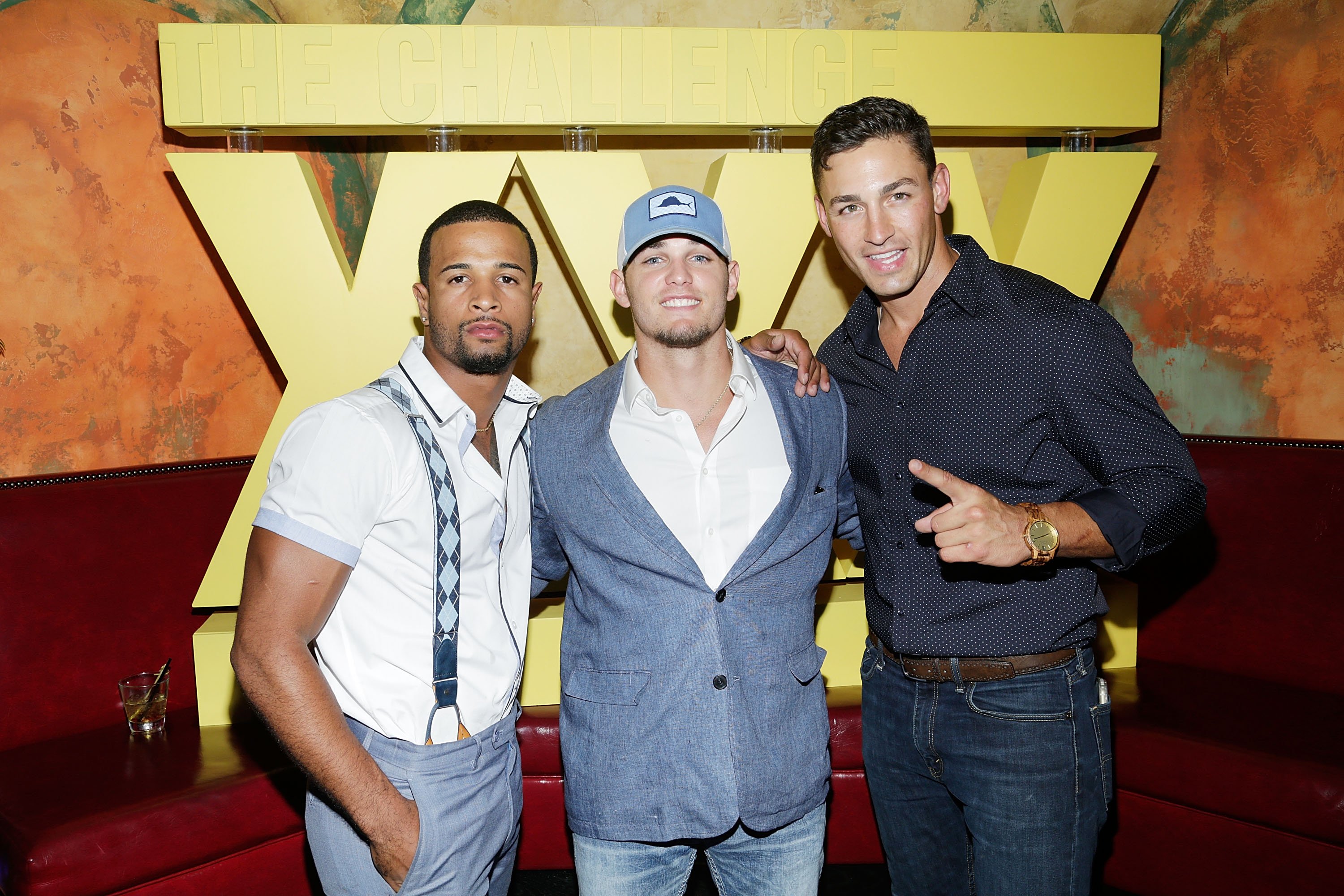 Nelson Thomas and Fessy Shafaat returned for 'The Challenge 36'
Are You the One? 3 star Nelson Thomas debuted on Rivals III (2016) and made his first finals in the following season, Invasion of the Champions (2017). He placed second and took home $36,250.
Although Nelson has returned five times since then and won an impressive nine eliminations, he has yet to make another final. Throughout his time on the show, the veteran has established a solid friendship with Cory Wharton and Hunter Barfield, and they formed a group, TYB (Team Young Buck).
Big Brother 20 star and former collegiate football player Fessy Shafaat made his debut on season 35's Total Madness and quickly fit in with Cory and Nelson. Additionally, they hung out outside of the show.
Therefore, the three entered Double Agents as close allies. 
Fessy turned on Nelson to get his gold skull
After completing the starting daily mission the fastest, Aneesa Ferreira selected Fessy as her partner for the season. The two dominated the first two challenges, earning the status of double agents, which gave them the ability to see the secret vote, choose a team to compete against the compromised agents, or throw themselves in to get their gold skull.
Fessy had the opportunity to face off against smaller rookie Joseph Allen but decided against it. A few weeks later, his ally Tori Deal was a double agent, and he asked her to throw him in the Hall Brawl, believing the elimination gave him the best chance to win his skull and ticket to the finals.
Even though he knew he would have to compete against Nelson, an ally who also said he had a dislocated finger at the time, Fessy volunteered himself.
Several of the other competitors, including host TJ Lavin, felt the former collegiate football player "played dirty" by trying to slam Nelson and putting dirt in his face.
Nelson says he defended Fessy when others tried to throw him into elimination
Following the Jan. 6 episode, Nelson went live on Instagram, explaining why he felt so betrayed by his friend.
He claimed he dislocated his finger during the prior challenge, which he says Fessy knew about and thinks his former ally still attempted to hurt him physically.
Additionally, Nelson claimed the house flipped on the BB20 star, and they tried to send him into an elimination. However, the veteran said he defended his ally to Kam Williams, who wanted to target the bigger threats, by telling her Fessy was a "ride or die."
Nelson seemingly regretted his choice as he called himself an "idiot" for helping keep Fessy safe at the time. The Challenge 36 airs Wednesdays at 8/7 Central on MTV.