'The Challenge 36' Rumored Cast and Departure Date
[Spoiler alert: Spoilers ahead for The Challenge 36.]
A successful 35th season of long-running reality competition series The Challenge resulted in the greenlight of another season. After spending two weeks in quarantine, 30 competitors and the crew flew to Iceland to film. The Challenge 36 cast includes 10 rookies from various shows typically not featured on the series such as Ultimate Beastmaster and America's Got Talent.
Fans are excited to see several prospects compete, including a former Survivor champ, and are happy the cast includes more than half POC competitors.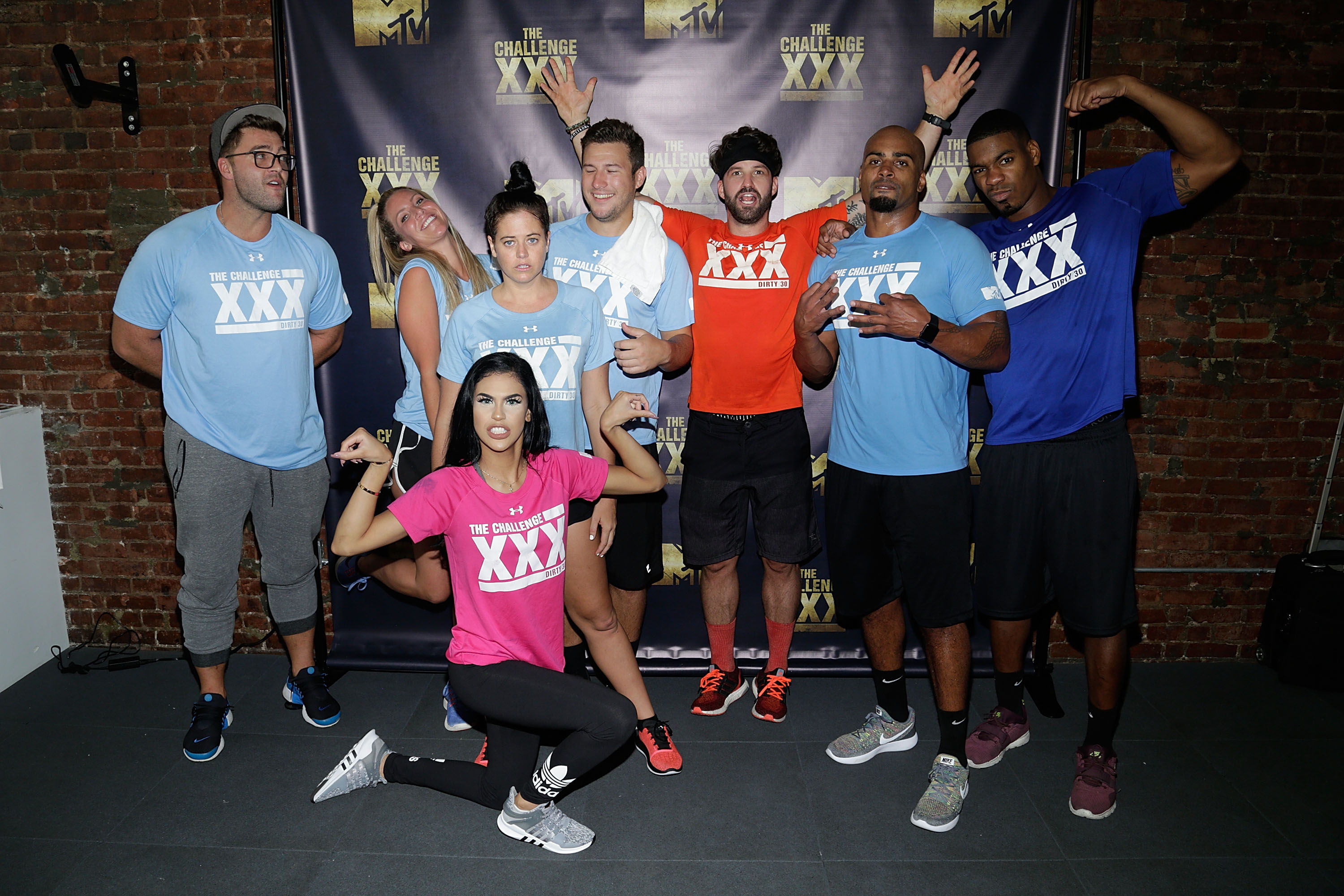 'The Challenge' returning for another season
ViacomCBS announced it renewed the popular MTV series The Challenge shortly before season 35 ended. Partially thanks to the COVID-19 pandemic and new red skull twist, the season had a 10% surge in viewership.
Additionally, The Challenge 35 became the franchise's highest-rated season since Battle of the Exes nearly 10 years ago. After the renewal announcement, the casting crew began contacting potential competitors for the upcoming season.
Former The Challenge star Marie Roda implied MTV called her in a July 2020 tweet because she insisted she would never return to the series due to her experiences.
A month later, 38 potential competitors entered sequester for two weeks, where they underwent COVID testing. Eight were cut, and the 30 cast members flew to Iceland to begin filming on August 30. Last season's winners Johnny "Bananas" Devenanzio and Jenny West are not returning.
Rookies on 'The Challenge 36' cast
Amber Borzotra (Big Brother 16)
Demetrius "Mechie" Harris (Ex on the Beach 3)
Amber Martinez (Are You the One? 8)
Joseph Allen (America's Got Talent 14)
Gabriella "Gabby" Allen (Love Island UK and Celebrity Big Brother)
Lionel "Lio Rush" Green (WWE)
Lori "LoLo" Jones (Olympian, The Challenge: Champs vs. Pros)
Nam Vo (Ultimate BeastMaster)
Natalie Anderson (The Amazing Race and Survivor winner)
Olivia "Liv" Jawando (Shipwrecked UK)
Veterans and returning players on 'The Challenge 36' cast
Aneesa Ferreira (13 seasons, 0 wins)
CT Tamburello (17 seasons, 3 wins)
Ashley Mitchell (7 seasons, 2 wins)
Cory Wharton (7 seasons, 0 wins)
Kaycee Clark (1 season, 0 wins)
Darrell Taylor (8 seasons, 4 wins)
Kam Williams (4 seasons, 0 wins)
Devin Walker-Molaghan (4 seasons, 0 wins)
Nicole Zanatta (2 seasons, 0 wins)
Fessy Shafaat (1 season, 0 wins)
Nany González (9 seasons, 0 wins)
Josh Martinez (3 seasons, 0 wins)
Theresa Jones (Gonzalez) (6 seasons, 0 wins)
Jay Starrett (1 season, 0 wins)
Tula "Big T" Fazakerley (2 seasons, 0 wins)
Leroy Garrett (11 seasons, 0 wins)
Tori Deal (4 seasons, 0 wins)
Kyle Christie (5 seasons, 0 wins)
Nelson Thomas (6 seasons, 0 wins)
Wes Bergmann (13 seasons, 2 wins)
The Challenge 36 premieres in 2021.
Follow Tamara Grant on Twitter.