'The Challenge 37': Amber B. Might Have Tried to Get Esther Disqualified Due to Throwing Drink
A disagreement over who ate Amber Borzotra's pizza turned into an explosive blowout that resulted in a frontrunner's disqualification from The Challenge 37. Rookie Esther Agunbiade got into the middle of it because she felt Amber lied about being blindsided into an elimination a couple of weeks prior and threw a drink on her at one point. According to a spoiler account and competitor Amanda Garcia who personally saw the entire altercation, Amber reportedly tried to get Esther disqualified after the fight by claiming the drink thrown on her caused her eye to swell.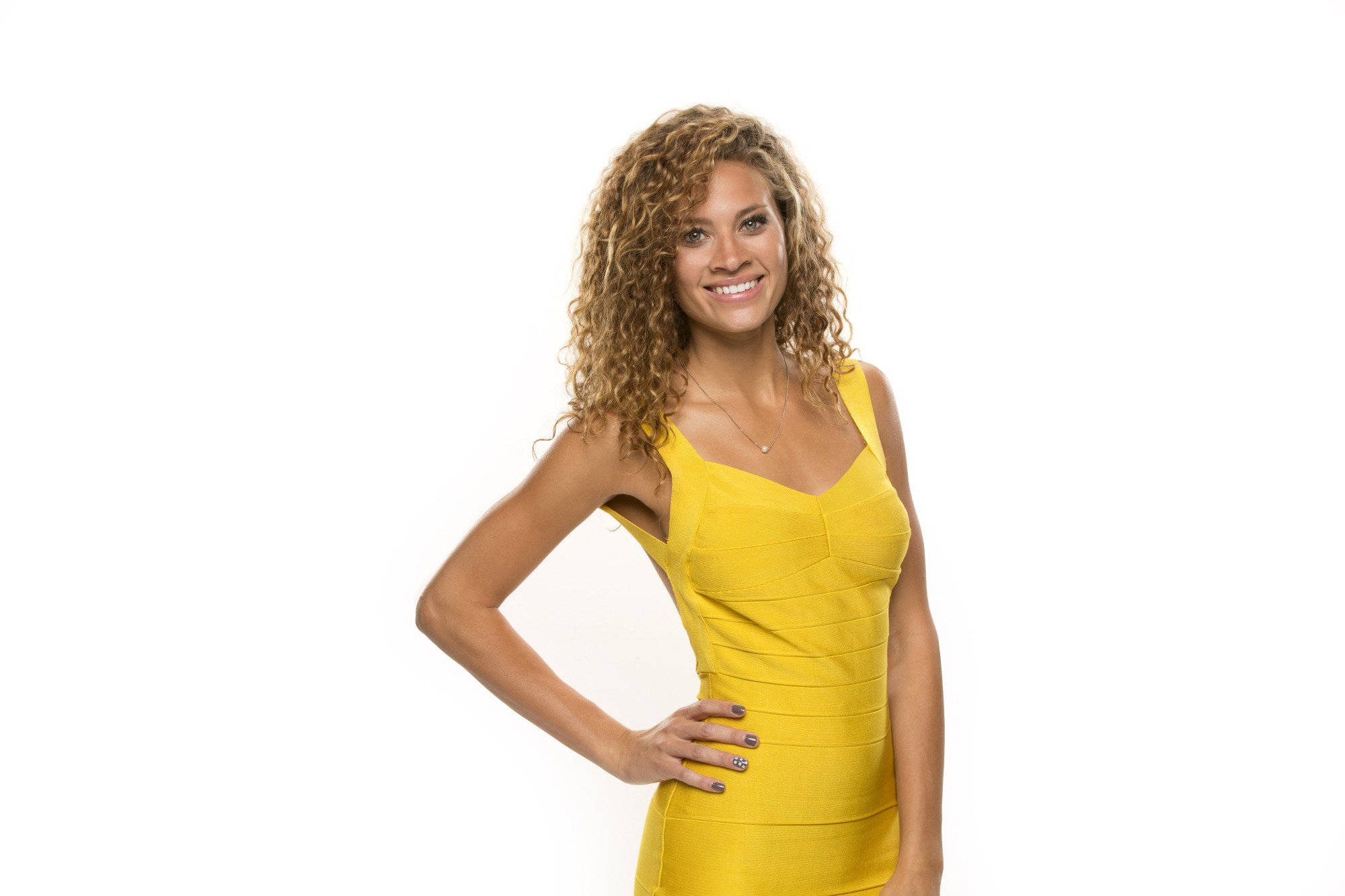 Esther Agunbiade threw a drink at Amber Borzotra during an argument
During the Sept. 16 episode, Tori Deal told Amber Borzotra her rival, Fessy Shafaat, ate her pizza, wanting to start drama.
However, it turned into Amber confronting him over blindsiding her into elimination a couple of weeks prior, annoying some of the other houseguests who felt she spoke about it too much.
RELATED: 'The Challenge': Amber Borzotra Called Out Fessy Shafaat For Playing a 'Messy' Game During Aftershow
Therefore, rookie Esther Agunbiade, also Fessy's partner, jumped into the mix and insisted Amber knew they were throwing her in that night. The argument continued and grew to involve Josh Martinez, who previously got into a heated exchange with Fessy shortly before his ally threw Amber into elimination.
Esther then threw a drink; some believe it to be wine at Amber, escalating the situation more. However, after everything calmed down, the ladies talked and seemingly worked it out as Esther apologized.
Amber B. reportedly claimed it caused her eyes to swell
According to the spoiler account, Jaychallenge, Esther and Berna Canbeldek were still not on good terms with Amber following the fight. They claim Amber contacted the medics after the situation and insisted she had "swollen" eyes and couldn't see.
Therefore, several players reportedly felt Amber played up the fight to get Esther disqualified alongside her partner. Veteran Amanda Garcia commented, who saw the argument unfold in the house, claiming she "can confirm" the spoiler account's statement.
She continued in another tweet, explaining, "That's the reason why Esther was so pissed again at Amber. They showed them making up, then that happened the next day." Therefore, Amanda claims Esther was confused.
Several followers responded to the veteran, wondering why the rookie threw the drink in the first place. Others think Amber had a valid reason for wanting Esther off the show, regardless if it caused her eye to swell or not.
Esther said she currently has 'no relationship' with Amber
During The Challenge: Aftermath, host Devyn Simone asked the rookie about the situation with Amber.
After insisting she "spilled" the drink on the reigning champ rather than threw, Esther explained she doesn't usually behave that way, nor is it how she represents herself. However, she claimed she "hates liars" and couldn't understand why Amber wouldn't stop, resulting in her acting out that way.
RELATED: 'The Challenge 37': Josh Martinez Says Devin Walker Stopped Him From Quitting
When asked about the two's current friendship status, Esther made a face in which Fessy believed "said it all." According to the rookie, she doesn't have any "issues" with Amber but doesn't find it necessary to build a friendship with her.
Therefore, the two seemingly haven't had much communication since the show finished filming. The Challenge 37 airs Wednesdays at 8/7 Central on MTV.