'The Challenge 37': Devin Walker Claimed Nelson Thomas Tried to 'Play' Kyle Christie All Season
During an episode of The Challenge 37: Spies, Lies, and Allies, Nelson Thomas blew up on Kyle Christie after the UK native infiltrated his Sapphire team and stole his coveted spot. While on the Aftermath, The Challenge veteran Devin Walker exposed Nelson for allegedly trying to "play" Kyle Christie behind his back throughout the season.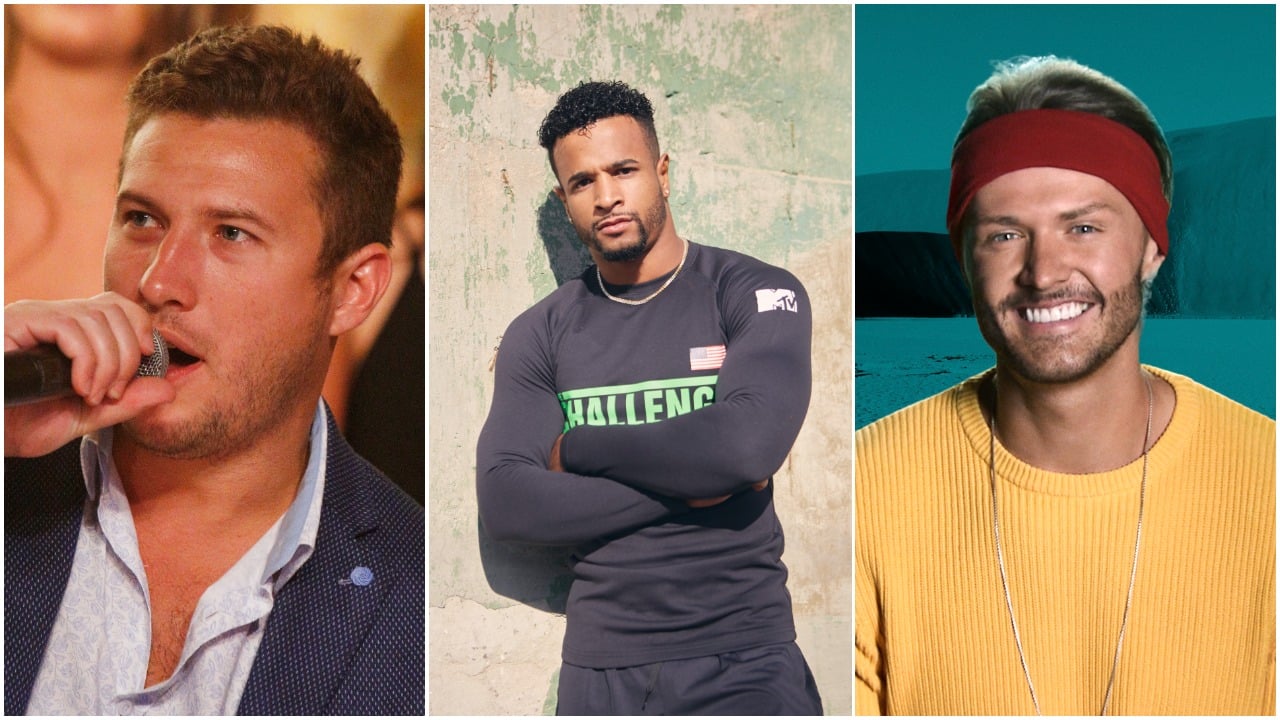 Kyle Christie stole Nelson Thomas's spot, leading to blow up during 'The Challenge 37'
After competing as duos for the first half of the season, the player split into three cells or teams with six competitors each.
Nelson Thomas initially teamed up with rookies Bettina Buchanan and Ed Eason and veterans CT Tamburello, Ashley Mitchell, and Amanda Garcia, forming the Sapphire Cell.
RELATED: 'The Challenge' Star Kyle Christie Reveals His Biggest Regret From Season 36
Very happy with his position and standing on his team, he became upset when Kyle Christie infiltrated his group and stole his spot, placing him on the losing Ruby Cell.
According to Nelson, he thought the two had a good rapport and didn't understand why he would take his spot without talking with him first. Nelson blew up at Kyle about it when they returned to their headquarters, referring to him as a "snake." 
Devin Walker exposed Nelson for trying to 'play' Kyle throughout the season
Following the episode, several cast members gathered on the Aftermath, hosted by veteran Devyn Simone, to discuss all the seen and unseen drama.
When talking about the blow-up, veteran Devin Walker claimed he had some "tea" and behind-the-scenes information not included in the episode.
He explained Nelson approached him several times when he had power as part of The Agency. According to the Rivals 3 finalist, Nelson reportedly encouraged the veteran to blindside Kyle when he had the chance, deeming the UK native untrustworthy.
When Kyle and Nelson got into their tiff, Devin explained he thought the two-time finalist figured out the veteran plotted on him throughout the season. Devin concluded by calling out Nelson for attempting to "play" Kyle behind his back while pretending to be friends.
They competed on Ruby Cell together during 'The Challenge 37'
While Nelson began on Team Sapphire, Kyle started with the doomed Ruby Cell alongside Emy Alupei, Cory Wharton, Cory Wharton, Priscilla Anyabu, Logan Sampedro, and Big T.
The group wasn't cohesive, and Kyle didn't think they could be competitive, making it his goal to switch teams when he had the chance. After two weeks with Ruby, he won an elimination and infiltrated Sapphire as promised, wanting to compete alongside returning champ, CT.
RELATED: 'The Challenge': Angela Babicz Called Nelson Thomas Her 'Worst Ex'
However, he found his way back on Ruby for a couple of weeks before winning another elimination to get back into Sapphire. While Kyle bounced around, he and Nelson were Ruby teammates at one point but didn't get along as the UK native made it clear he didn't want to compete on the cell.
Devin has enjoyed his time on the winningest team, Emerald, until Amanda switched to their cell, seemingly messing up their energy. Now, it seems Sapphire has become the most stacked team. The Challenge 37 airs Wednesdays on MTV.