'The Challenge 37': A Fan-Favorite Reportedly 'Cuddled' With a Rookie Throughout the Season
[SPOILER ALERT: Spoilers ahead for The Challenge 37.]
The Challenge will return to MTV with its 37th season. The players are reportedly still filming, but spoiler accounts have begun to reveal elimination matchups and alleged hookups that have already happened. According to account Gamer Vev, one of the couples includes a five-time competitor and rookie of Too Hot to Handle fame.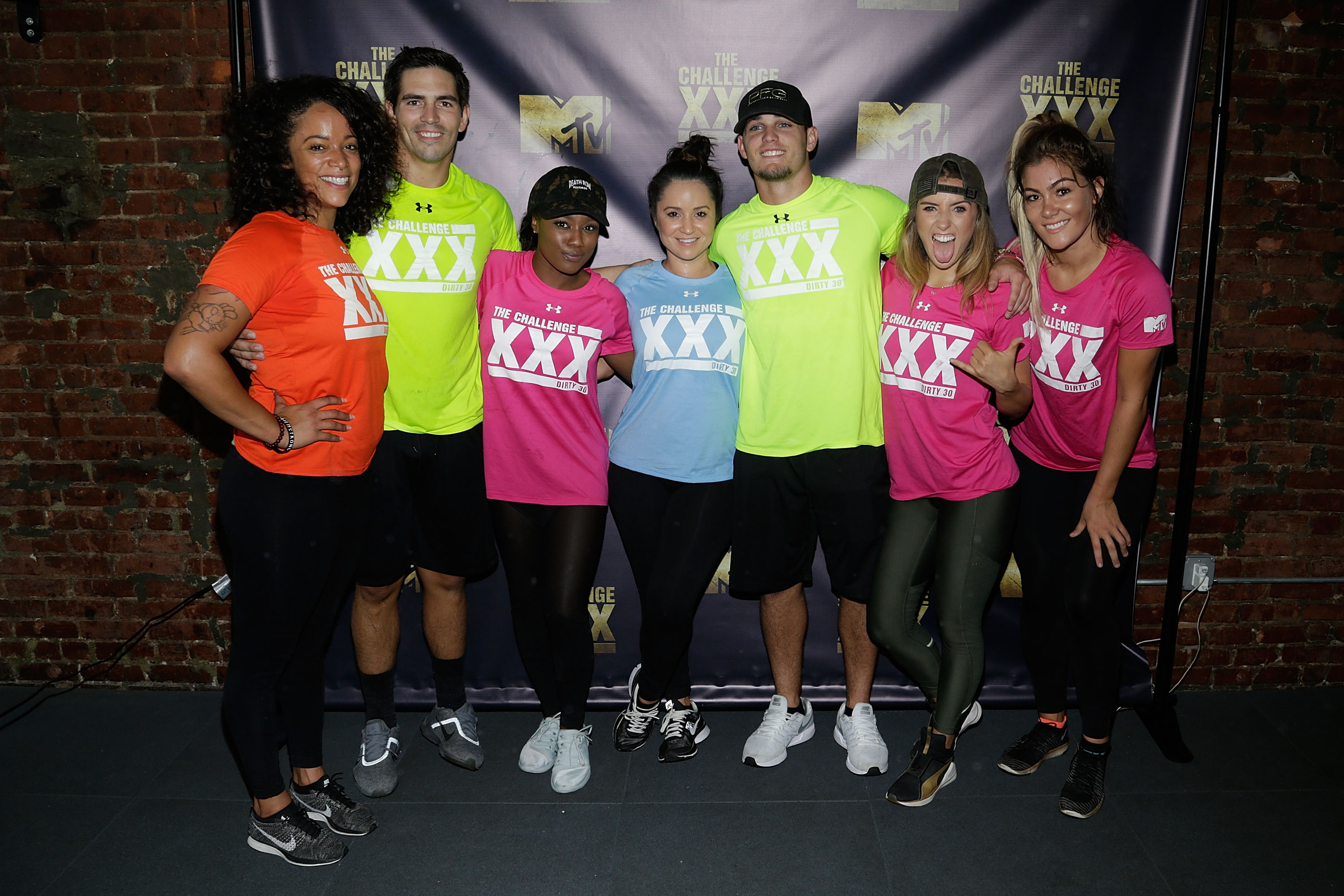 Tori Deal reportedly returned for 'The Challenge 37'
After first appearing on Are You the One? 4, Tori Deal participated in the competitive spinoff before joining the cast of The Challenge: Dirty 30.
She proved herself as a rookie by winning several daily missions and an elimination, ultimately placing third.
RELATED: 'The Challenge': Tori Deal Says Josh Martinez Tried to Hook up With a Veteran During Season 35
Following a short stint on Final Reckoning (2018), Tori returned for War of the Worlds 2 (2019), where she won two eliminations and turned coat to Team UK.
Even though they ended up winning, Tori didn't complete the first part of the final challenge, going home empty-handed. She has also competed in the two most recent seasons, Total Madness and Double Agents but has yet to make it to the finals again.
Kelz Dyke allegedly tapped to debut on 'The Challenge 37'
The 28-year-old senior recruitment consultant is originally from Austria but moved to the UK around age 13. Currently based in London, England, and a player for the town's American football team, the London Warriors, he describes himself as an "alpha male" who typically gets his way.
In 2020, the football player made his reality television debut on the Netflix dating series, Too Hot to Handle. The contestants had to form love connections to win the prize money without romantically touching or kissing each other.
The ball player introduced himself as "the king of the jungle" and someone who doesn't usually get into relationships. He initially expressed attraction for Francesca Farago, but she quickly clicked with Harry Jowsey. When the couple split after a fight, Francesca began showing interest in Kelz, but he refused to do anything with her as he wanted to make sure they didn't lose any more money.
Nevertheless, he made it to the end with the others, earning his share of the cash prize. Following the show, Kelz models for Fashion Nova Men and uploads comedic skits to TikTok before reportedly joining the cast of The Challenge 37. He's seemingly the only Too Hot to Handle star to appear on the competitive series so far.
Tori and Kelz supposedly among several hookups
According to popular spoiler account GamerVev, Tori, who recently split from fianceé and three-time Challenge champ Jordan Wiseley, and Kelz competed as partners during the season and reportedly hit it off at some point.
The two supposedly "had a little thing for each other" and often "cuddled."
RELATED: 'The Challenge' Star Amanda Garcia Leaves Father of Her Son Due To Cheating and Drug Accusations
Allegedly, The Challenge 37 reportedly involved several hookups, including Amanda Garcia and Fessy Shafaat, Nelson Thomas and rookie Berna Canbeldek (Survivor Turkey), reigning champ Amber Borzotra and rookie Jeremiah White (Love Island), and Survivor: Kaôh Rōng winner Michele Fitzgerald and Emanuel Neagu of Survivor Romania.
The Challenge 37 premieres on MTV.