'The Challenge 37': Josh Martinez Reportedly Split Fessy Shafaat's Chin Open During Altercation
The Challenge veteran Fessy Shafaat blindsided Amber Borzotra into elimination, fracturing the once tight-knit Big Brother alliance. Josh Martinez, her partner, took it personally, and they eventually got into a heated exchange that resulted in Fessy's disqualification. Following the episode, he admitted he thought Josh would've gotten removed, as well as his former ally reportedly split his chin open by throwing glass.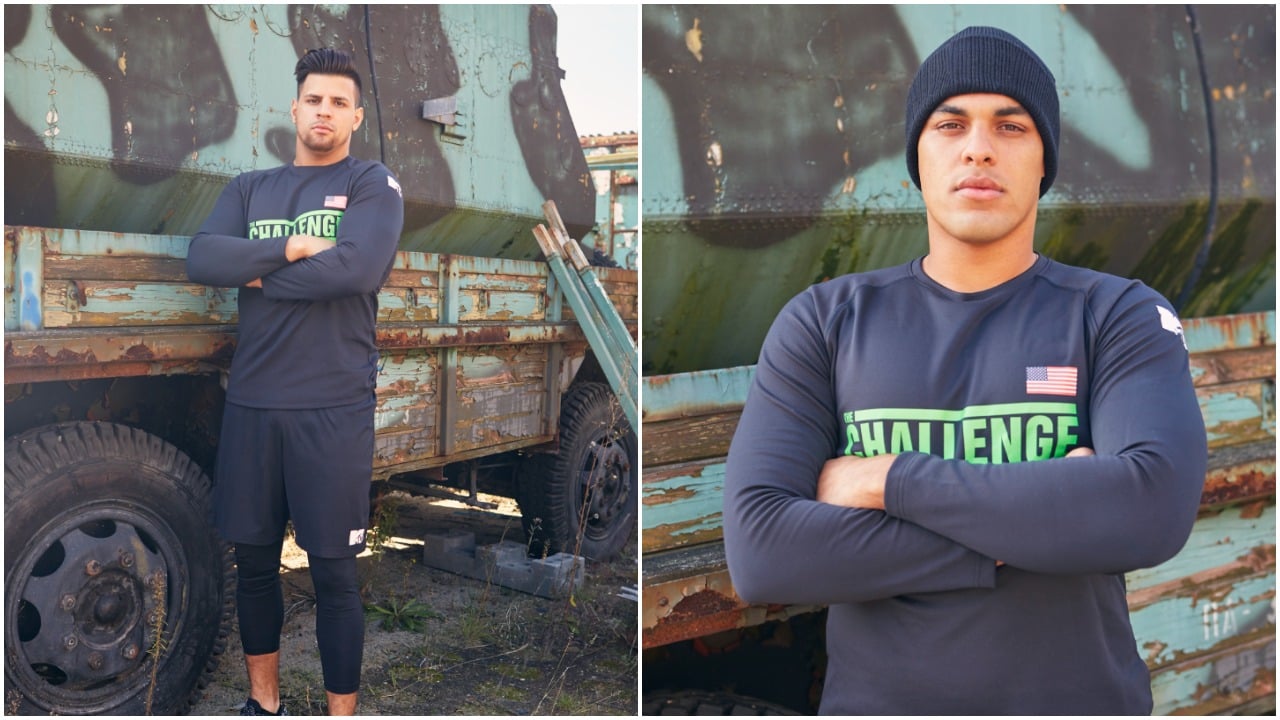 Fessy Shafaat disqualified after a physical altercation with Josh Martinez
After a drunk night of partying, the competitors returned to the house, where several made pizza. Reigning champ Amber Borzotra believed someone ate hers and got upset, which Tori Deal and Cory Wharton noticed.
Realizing the house had gotten boring and wanting to "stir" things up, Tori told Amber that her rival Fessy Shafaat ate it. Amber confronted him about it, but it quickly turned into her mentioning him blindsiding her a few weeks prior.
Her talking about the situation again irritated other players, namely Fessy's partner rookie Esther Agunbiade. She got involved, and it ended with Esther throwing a drink on the reigning champ. Wanting more drama, Tori brought in Josh Martinez, knowing the emotional player would strongly react to the situation as things previously got heated between him and Fessy.
The two former allies began going at it, and Fessy pushed Josh's face, resulting in his immediate disqualification. However, host TJ Lavin gave Josh and Esther a warning, allowing them to continue competing.
He says Josh Martinez split his chin with a glass
Following his eviction, Fessy sat down with the Watch With Us podcast and admitted he assumed the "worst" after the fight as he knew he shouldn't have put his hands on Josh.
However, he revealed the other competitors were comforting Josh following the confrontation because the Big Brother 17 winner split his chin open with a glass.
Additionally, Fessy claims his former ally remained amped up, whereas he quickly calmed down. If anything, he thought he and Josh would both go home together.
Therefore, the veteran noted he had "hope" when the host said Josh would remain in the house. Even though he and his former friend made up following the fight, he claimed he understands why his actions led to his disqualification. 
Fessy also thought he would get off with a warning
When asked if he thought others should've gotten sent home along with him, the veteran explained he's "not the judge" but could've avoided the situation by behaving differently.
While he claims he understands his removal, it seemingly came as a shock. Fessy said the two slept in the same room following their fight and already made up.
Additionally, he pointed out that no one separated them or sent anyone to a hotel after the altercation. Therefore, he believed the producers knew they resolved their differences and wouldn't get violent again.
He also noted he wanted to remain in the house because he and Esther performed well together, winning two daily challenges. A couple of weeks before the episode highlighting his removal, Fessy posted a picture with Josh to his social media, proving the two are currently on good terms. The Challenge 37: Spies, Lies, and Allies airs Wednesdays at 8/7 Central on MTV.