'The Challenge 37': Logan Calls Big T One of His Best Friends Following Showmance Rumors
An edit during the Sept. 1 episode of The Challenge 37: Spies, Lies, and Allies seemingly highlighted a budding romance between rookie Logan Sampedro and fan-favorite Big T Fazakerley. However, he has shut down showmance rumors, insisting they are only friends.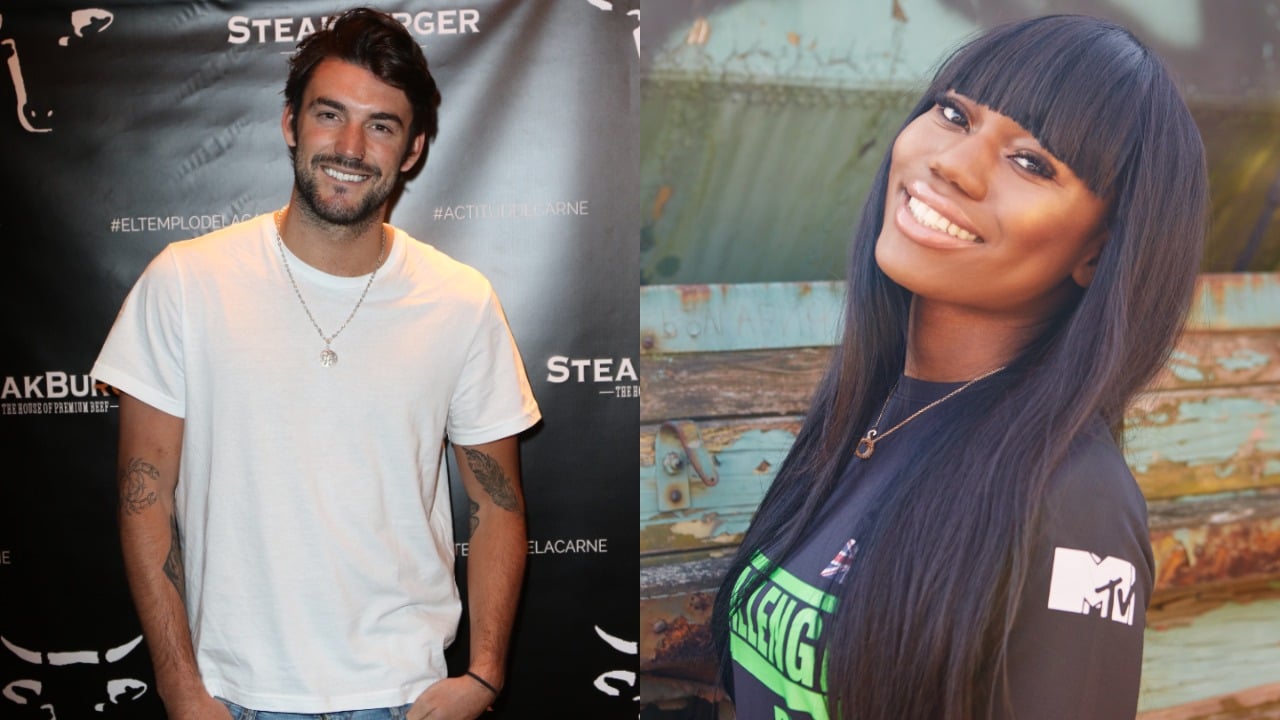 Logan Sampedro and Big T Fazakerley met during 'The Challenge 37'
Mister Spain 2017 and Survivor Spain runner-up Logan Sampedro debuted on The Challenge 37: Spies, Lies, and Allies, where he wanted to compete for the thrill more so than the money.
As the international players had the opportunity to pick an American partner of the opposite gender, Logan went for veteran Aneesa Ferreira, admiring her heart, and they won the first daily mission. Three-time competitor Big T Fazakerley returned for her fourth season, partnered with rookie Tommy Sheehan.
However, due to his medical disqualification, she ended up with another newcomer, Jeremiah White of Love Island fame, as her teammate.
Because Big T is a returning face, she was automatically placed in the Veteran's Alliance as they wanted to stick together while the rookies outnumbered them. However, her allies didn't know how much they could trust her due to her close friendships with some international newcomers, so they kept information from her. 
They seemingly developed more than a friendship 
Feeling left out by the veterans and already friendly with the rookies, Big T found herself connecting with Logan. In earlier episodes, fans noticed the two dancing on each other during parties and frequently talking privately in the background.
However, the edit highlighting their budding romance didn't air until the Sept. 1 episode. The two spoke under a canopy by the pool about their gameplans before they started flirting.
She noted how easy it is for her to talk to him, and he invited her to hang out with her again. During their confessionals, Big T admitted she had a "crush" on the Survivor Spain star while he pointed out he believes she's attracted to him and enjoys his personality.
He continued, explaining he thinks they "connect" so well because it's more than just "the physical" with them.
Logan shut down showmance rumors following season
A couple of weeks before the episode aired, Logan answered a fan who noticed the two flirting in the background and wondered if they had a thing.
In the Cameo video, he claimed he's a "big fan" of the fan-favorite competitor but clarified that he "loves her as a friend." Additionally, he called Big T one of his "top three" closest friends in the house before ending the video by encouraging the follower to tune in for the new episodes.
Even though there doesn't seem to be anything romantic between Big T and Logan, several showmances are happening throughout the season, including Fessy Shafaat and Amanda Garcia, Nany González and Kaycee Clark, Michele Fitzgerald and Emanuel Neagu, Amber Borzotra and Jeremiah, and a love triangle involving Nelson Thomas, Ashley Mitchell, and Berna Canbeldek.
The Challenge 37: Spies, Lies, and Allies airs Sundays, Wednesdays, and Thursdays at 8/7 Central on MTV.